Do your genetics affect how you should eat to lose weight?
That is the question at hand today.
There has been some thought that a person's genotype might identify key metabolic features that would make a person more likely to lose weight on a low-carb diet or a low-fat diet.
A study released not too long in The Journal of the American Medical Association explored the question of whether genotype (carbohydrate or fat sensitive) or baseline insulin status (a measure of current insulin resistance) forecasted the efficacy of low-carbohydrate or low-fat diets for weight loss over a 1 year period.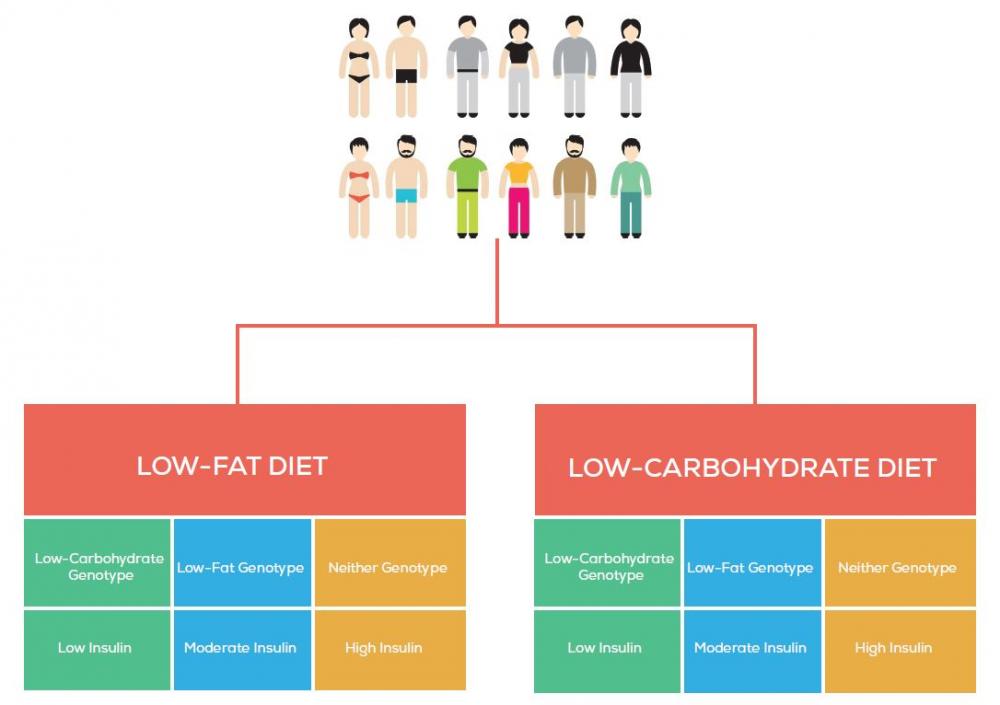 So, what did they find?
Well, the data was fairly conclusive that when it comes to weight loss, over a 12 month period there is virtually no difference between low-carbohydrates or low- fat diets for weight loss.
There was no difference in weight loss over a 12 month period when low-carbohydrate diets are matched to low-carbohydrate or high insulin levels compared to a higher carbohydrate, lower-fat diet.
So, your genetics don't really determine whether you should favor higher carbs or higher fat for losing weight.
You can adopt whatever macro split works best for you!
UPDATES AND NEW CONTENT
I wanted to also take a minute and update you on a few new free resources we have for you!
The first is our podcast, MI Live is now available on most major podcast apps!
The second is that all our weekly emails are now being uploaded as blogs 48 hours after they are sent, just in case you miss some of the fire content we are putting out here. You can find that on our "Two Cents" page under the Education Tab on our Home Page!