Our mission is
To help the world eat well, move more, and
live fantastic.
Just over five years ago, Macros Inc was founded. With that, we created a free Facebook community to help those who thought that being fit, healthy, and happy "wasn't for them".
Through our community, we've taught over 300,000 people how to use flexible dieting to
#livefantastic.
+500,000
Uses of our free macro calculator services
9.1/10
Client experience rating after just 10 days
"I started Macros Inc to provide a space for nutrition advice that was simple, free of bias, and free to everyone who needed it."
~ Jay Woith, founder and CEO
In our free community, we've helped thousands of people transform their lives. But there was a demand for more personalized support – and so our coaching services were born.
At just over five years in, and we're still rolling on this crazy journey. Our family has grown. Business has evolved. Things look a little different around here compared to when we started. 
Because this journey has challenged all of us. We've grown together, made mistakes together (our CEO Jay had this beard one time…), and – most importantly – learned together. 
For us, it's vital that we remember these struggles with something new – because that is what most of our clients are struggling with, too. 
They've allowed us to be a part of their journey to eat better, move more, and live fantastic. It's a lifelong journey for them, and we are committed to helping each and every one of them for as long as they need it.
All of them #livefantastic in different ways, too. For some, it's a comeback – "getting back to feeling how I used to." For others, it's discovery of a happiness and confidence they had previously only dreamed of.
No matter what your motivation, this is your chance to write a new chapter in your lives. Our job is to help you make it one worth remembering – and it's a job we're committed to. 
(We'll even get muddy if we have to.)
At the core of everything we do is a focus on our values of:
Flexibility first

Everyone deserves to live fantastic 

Celebrate at every opportunity, in a diet industry focused on bringing you down
Our entire staff is determined to make a difference and achieve our vision of a fitter, healthier, happier world for all – and we won't stop until we've achieved that.
An incredible culture, with people who lift each other up and support each other every minute of every day. I would not be where I am today, nor would I be able to get to where I want to be, without the caring, selfless, educated people of Macros Inc. I am so thankful for this wonderful group of people who take the time to guide and support us daily. Highly recommended. There is not a fitness group like this out there!
CERTIFIED
All Macros Inc Coaches are required to have an industry leading certification. Currently we accept NASM CNC, MNU, and the CISSN for Nutrition Coaching and the NASM CPT and ACE Personal Training for Training Coaching. Coaches are required to maintain their certifications and be current on their CEUs.
INSURED
All Macros Inc Coaches are required to have insurance for their scope of practice and maintain that insurance at all times. This is documented by our Human Resource Department and all active coaches maintain current insurance
MENTORED
All Macros Inc Coaches go through structured mentoring. In addition to our comprehensive training system, coaches work in teams and engage in ongoing continuing education each month.

MEET TEAM FANTASTIC.
When it comes to changing your life, you're the star of the show. But sometimes it's nice to know who's supporting you behind the scenes. Meet our team, and a selection of our dogs.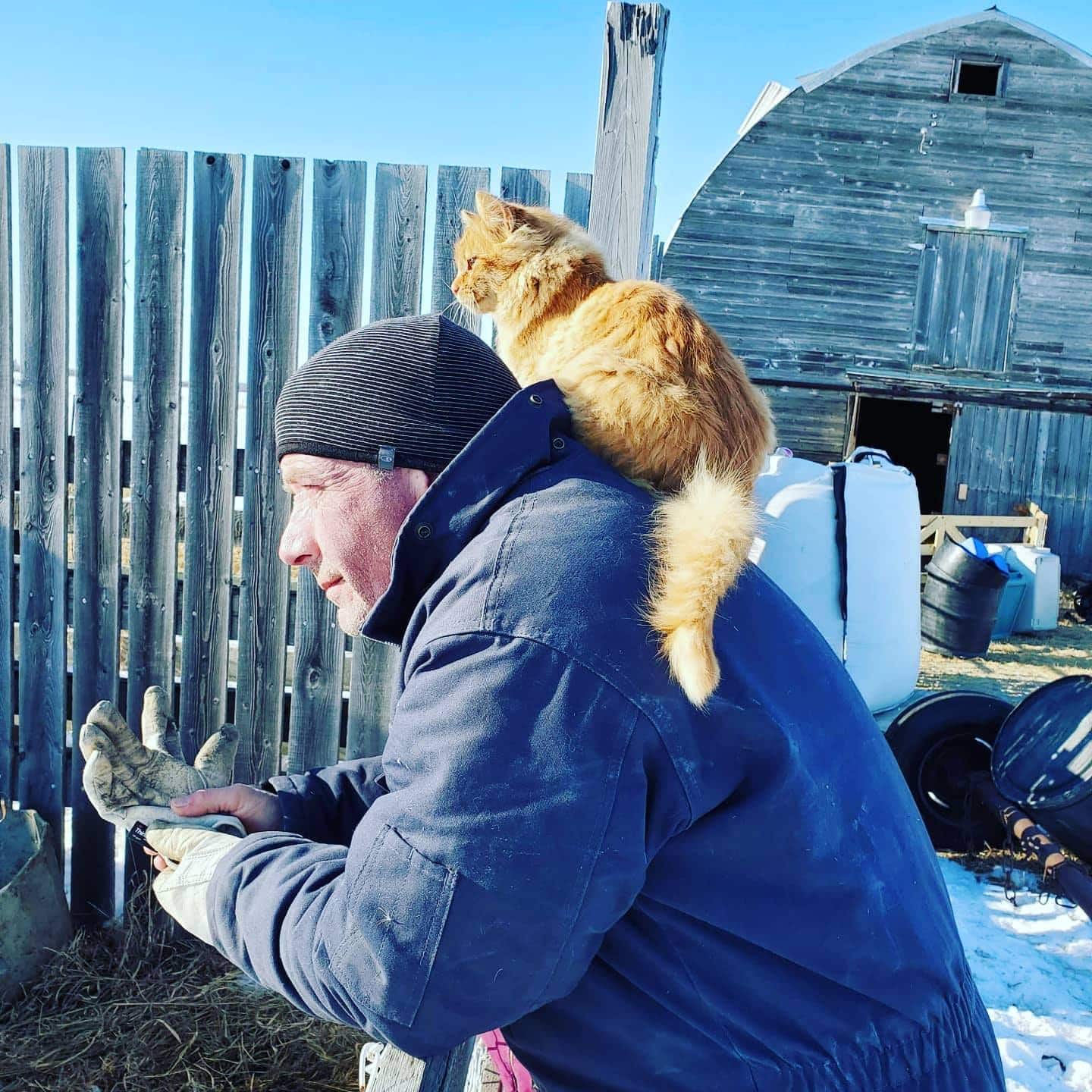 Brad morgan
Co-OWNER | HEAD COACH | HEAD MODERATOR
Rumor has it that he owns 90% of all the stringer vests in Canada. Loves dogs and Starbucks.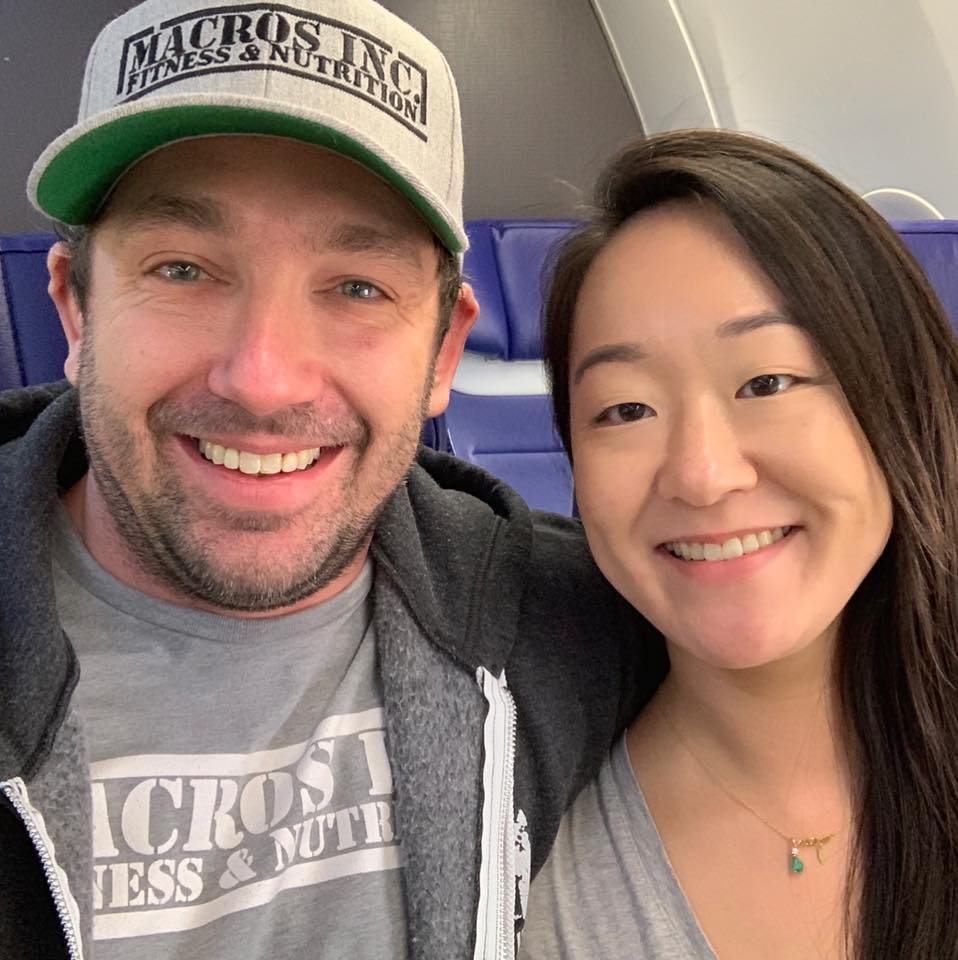 JAY WOITH
CO-OWNER | CEO
Owns dogs, thinks they're a**holes. Prefers Monster and dreaming about owning a 35-story skyscraper.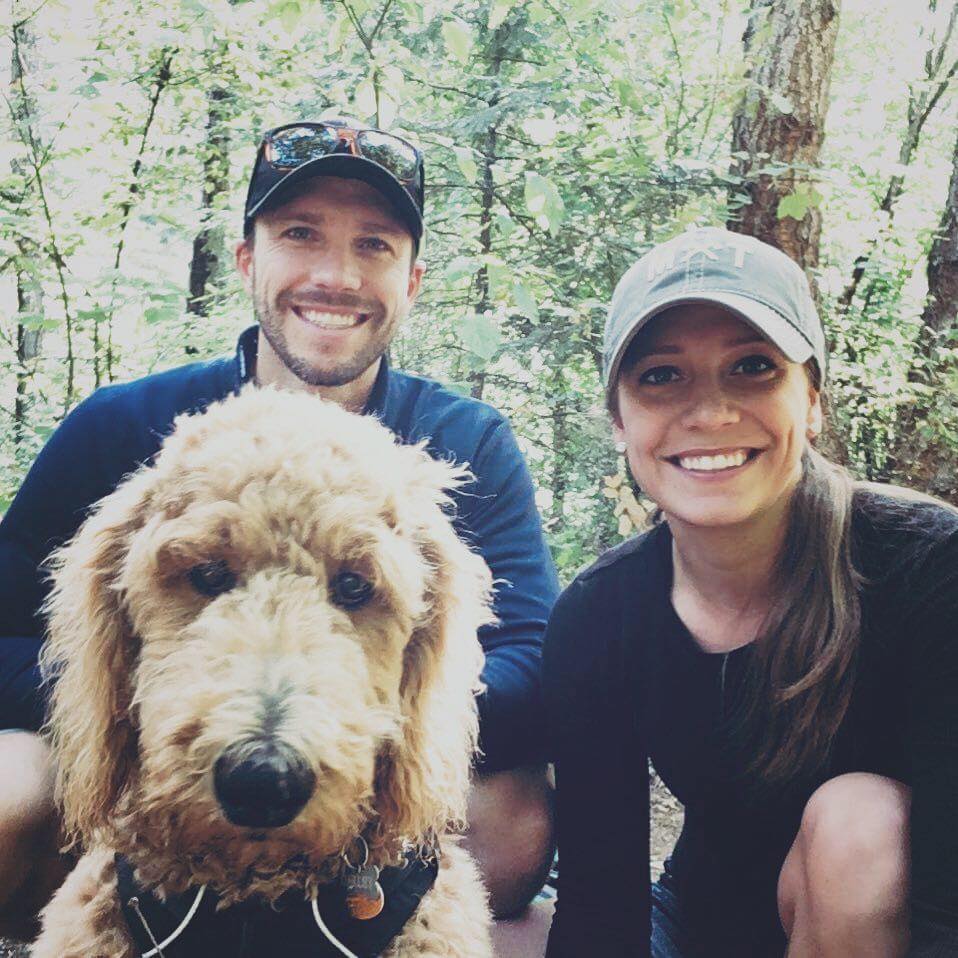 BRAD DIETER, PhD
CO-OWNER | COO
Loves dogs, McLarens, and telling Jay how much to (not) spend on caffeine and skyscrapers.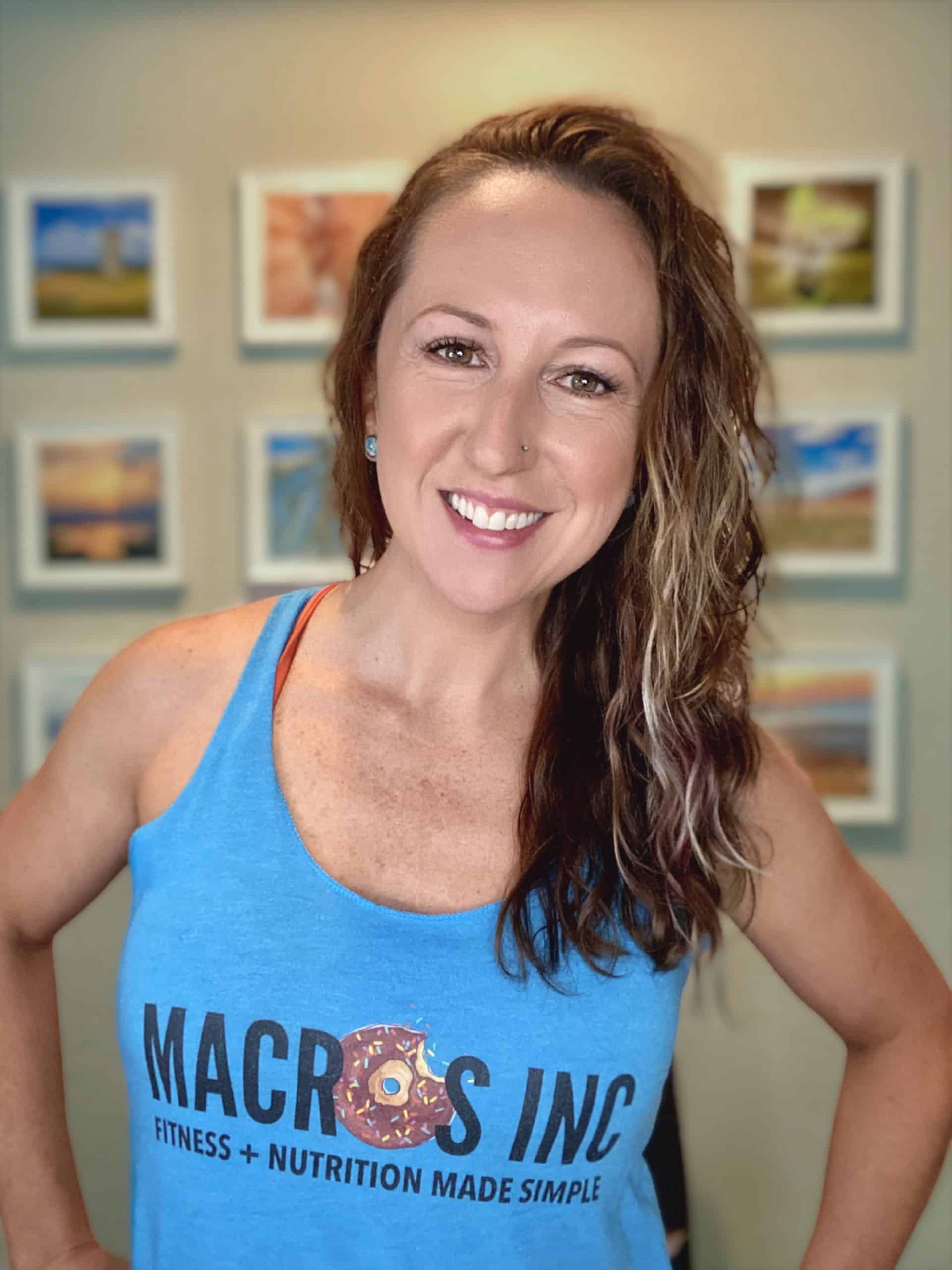 Heather Cole
Chief Administration Officer
Animal lover, coordinator of chaos and fitness fan. Cooks, dances, reads, travels, gardens & has a continuing goal to live her best life.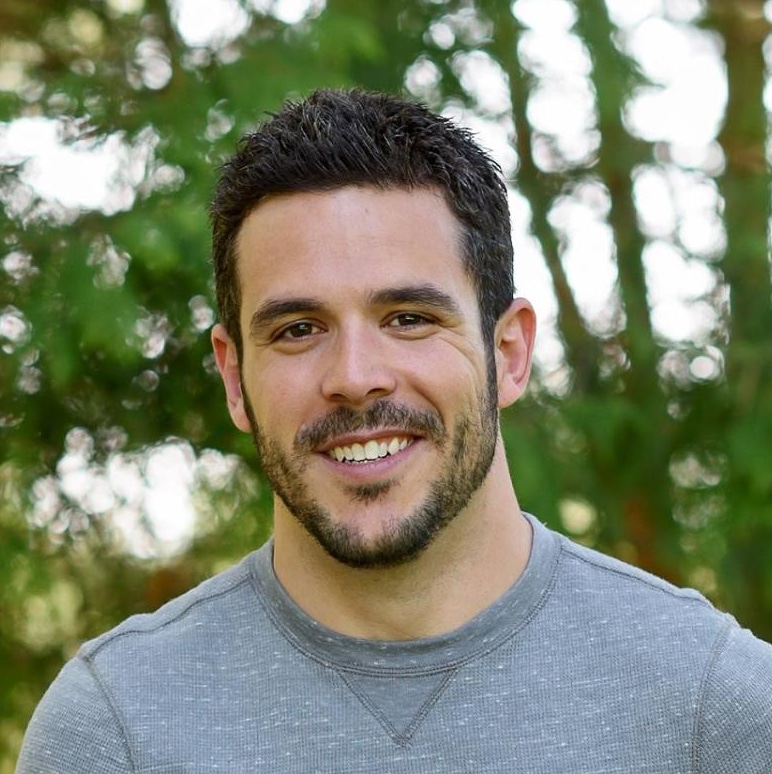 DYLAN MILLER
Chief Commercial Officer
Enjoys looking at the world from a different perspective. We think this might be why he does handstands on Brooklyn Bridge.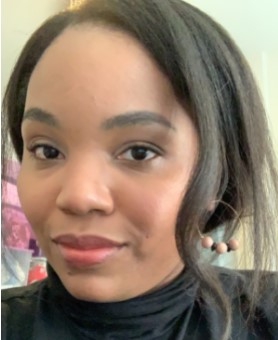 Rayna Rahming
Executive Assistant/Project Manager
Rayna is a Florida native that enjoys tennis, swimming and walking the trails. When she's not enjoying the great outdoors, you can find her inside with her husband, her cat and a good historical fiction book.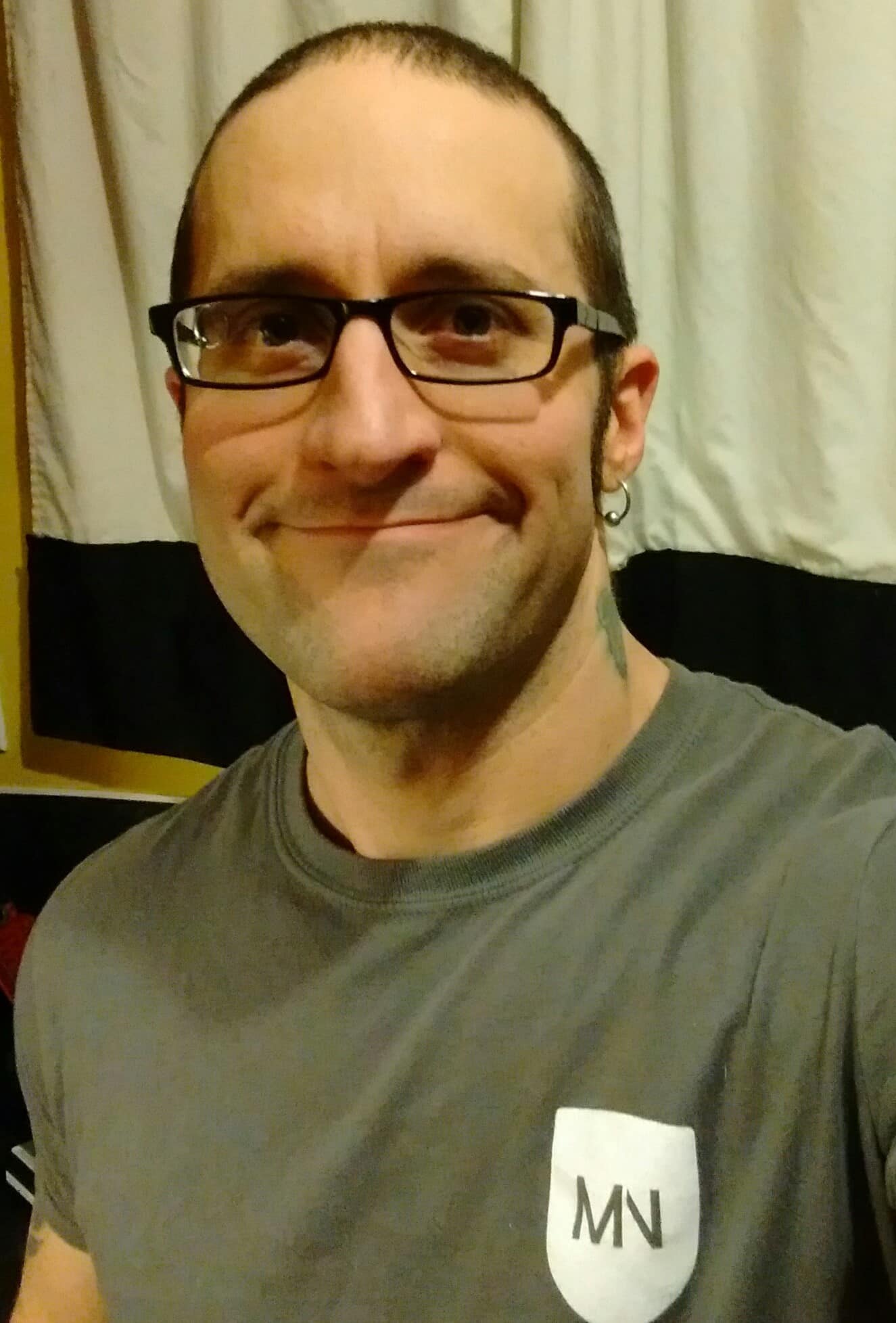 COREY ROBB
Director of Coaching
Loves anything Halloween-related or scary. Despite this, is a passionate advocate for mental health. And muscle cars.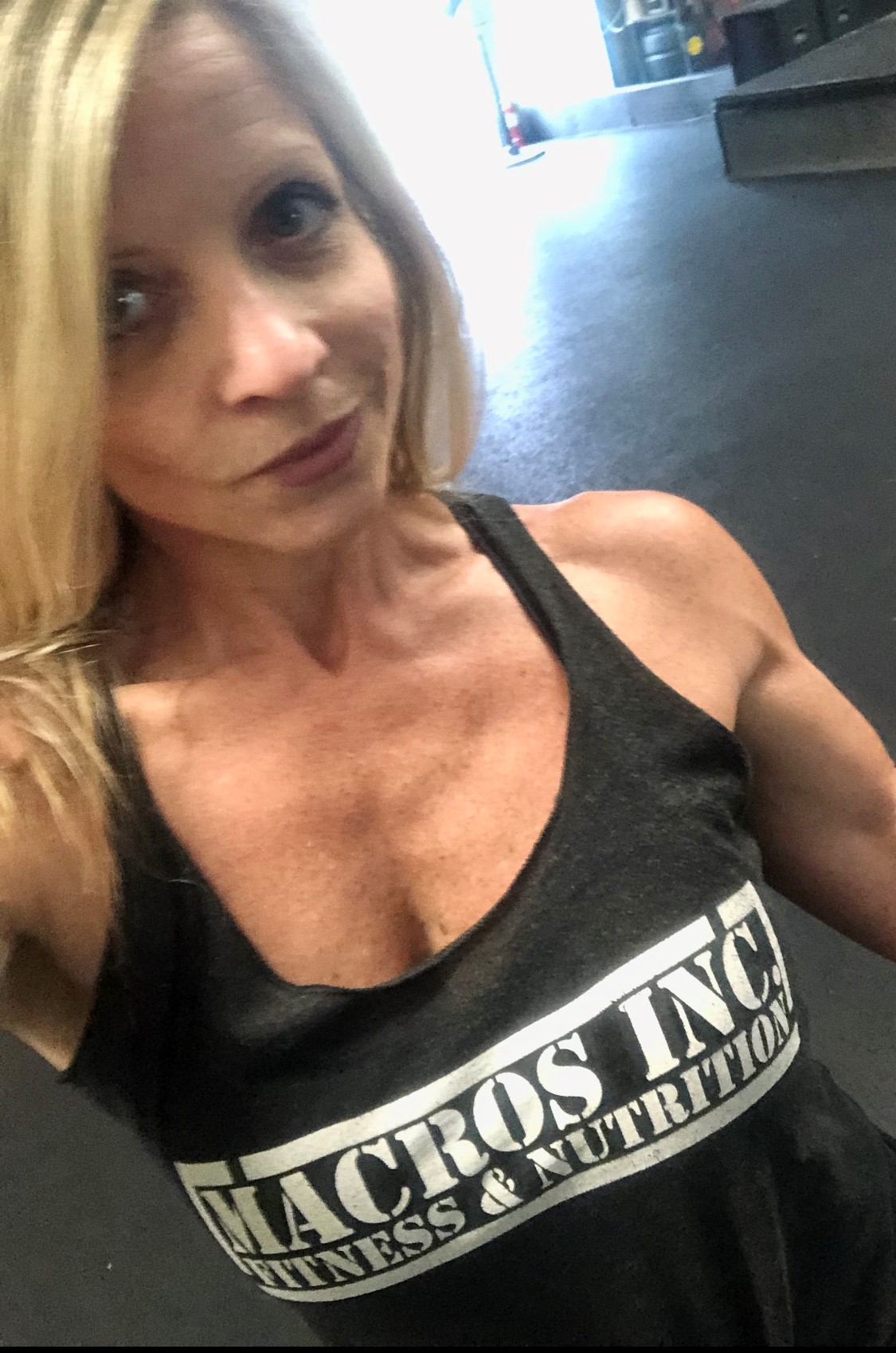 DAWN WAGGONER
Director of Coaching
Brings a wonderful glow to the whole team. That may or may not be her tan. She also has never been seen not walking.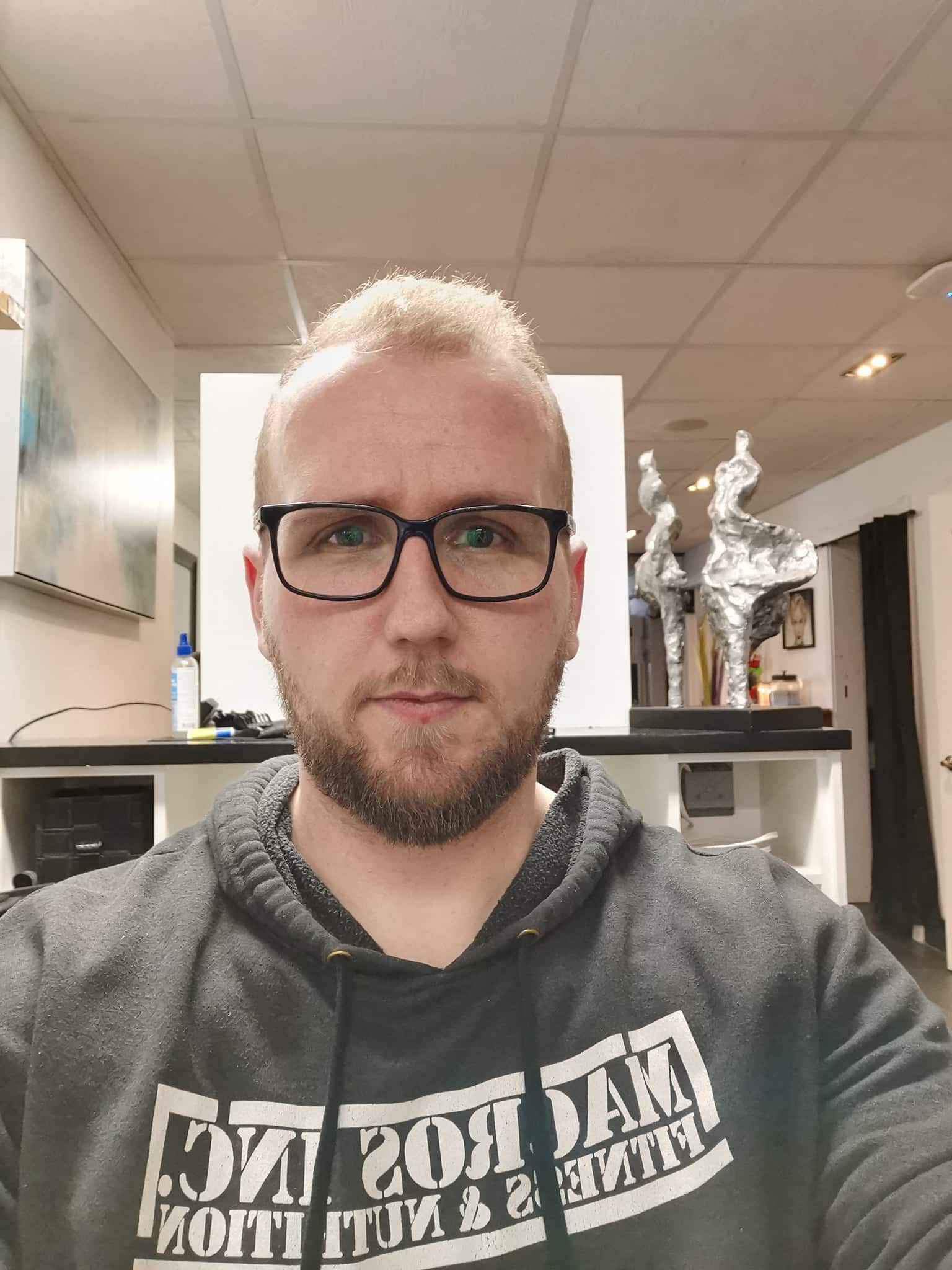 DEREK SAUNDERS
Director of Coaching
Is a really large man – and used to have an awesome beard until he shaved it. Derek used to fix cars, and now fixes people for a living.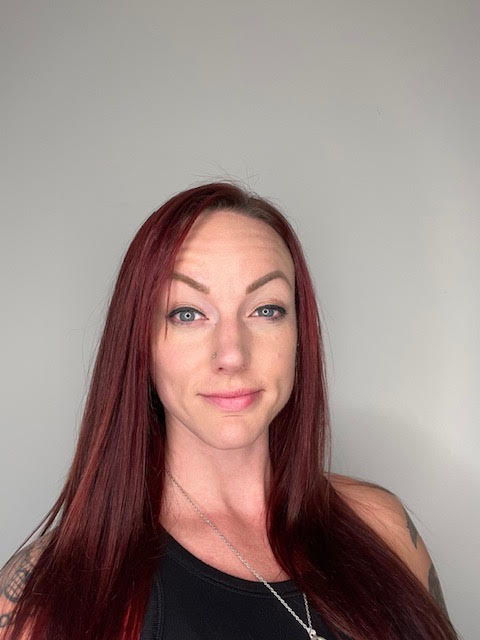 HANNAH CLAUSEN
Director of Coaching / Creative Director
Has a cat called Karen, a dog bigger than most bears, and will eat pretty much anything if it's pickle-flavored. Don't test that though.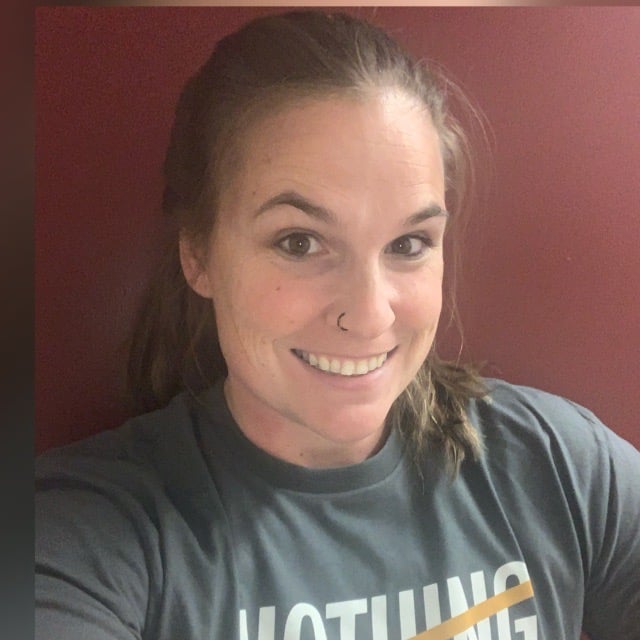 Heather Fox
Director of Coaching
Chews bubble gum and kicks butt.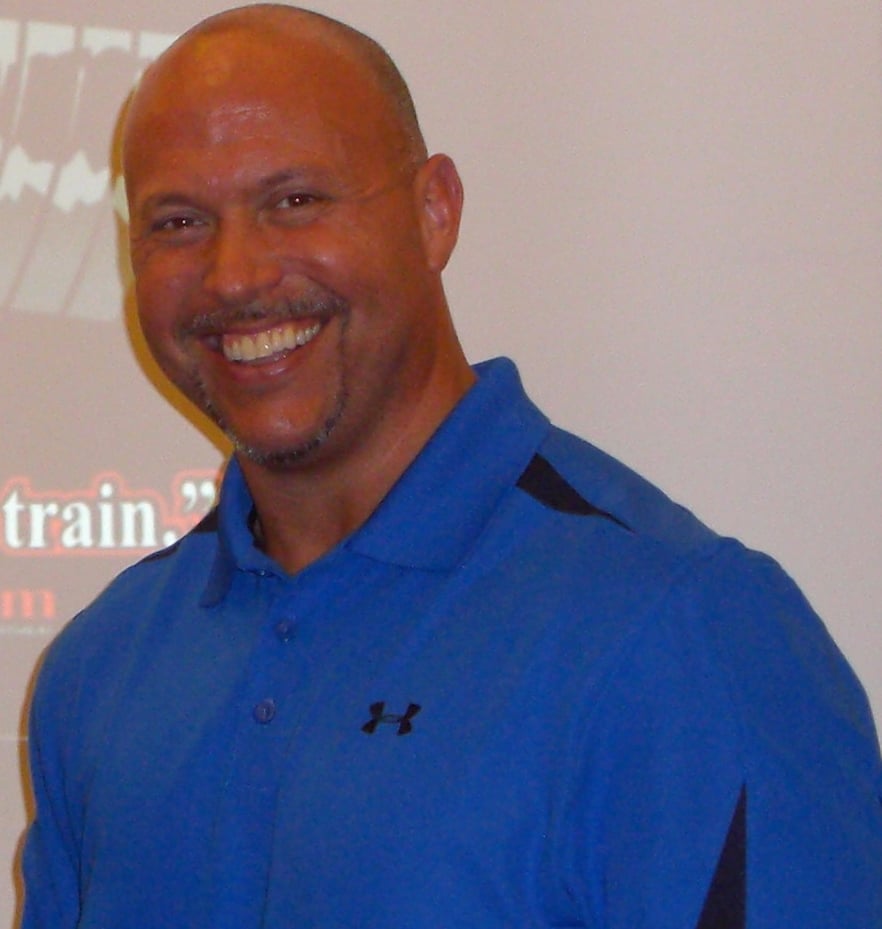 Matt Gary
Director of Coaching
Matt serves as the Director of Coaching for MI Sports: Powerlifting. He likes hunting, lifting, movies and Scrabble. His favorite foods include Cajun cuisine, but he can also devour an entire jar of Nutella in one sitting.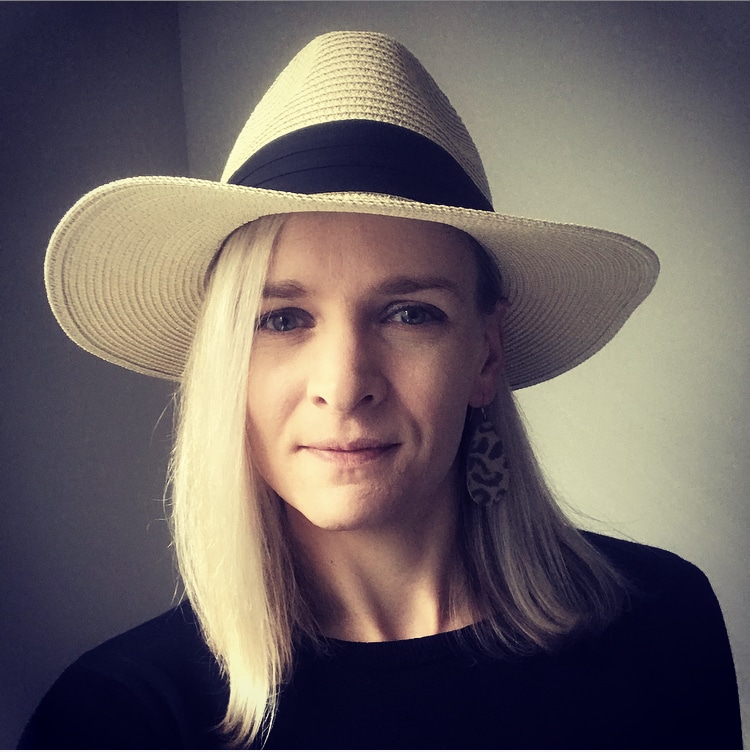 Ashley Kallman
LEAD COACH
Originally from Kansas, but now shows her clients how to navigate their Yellow Brick Road. Don't worry, she has a pair of company issued Ruby Slippers.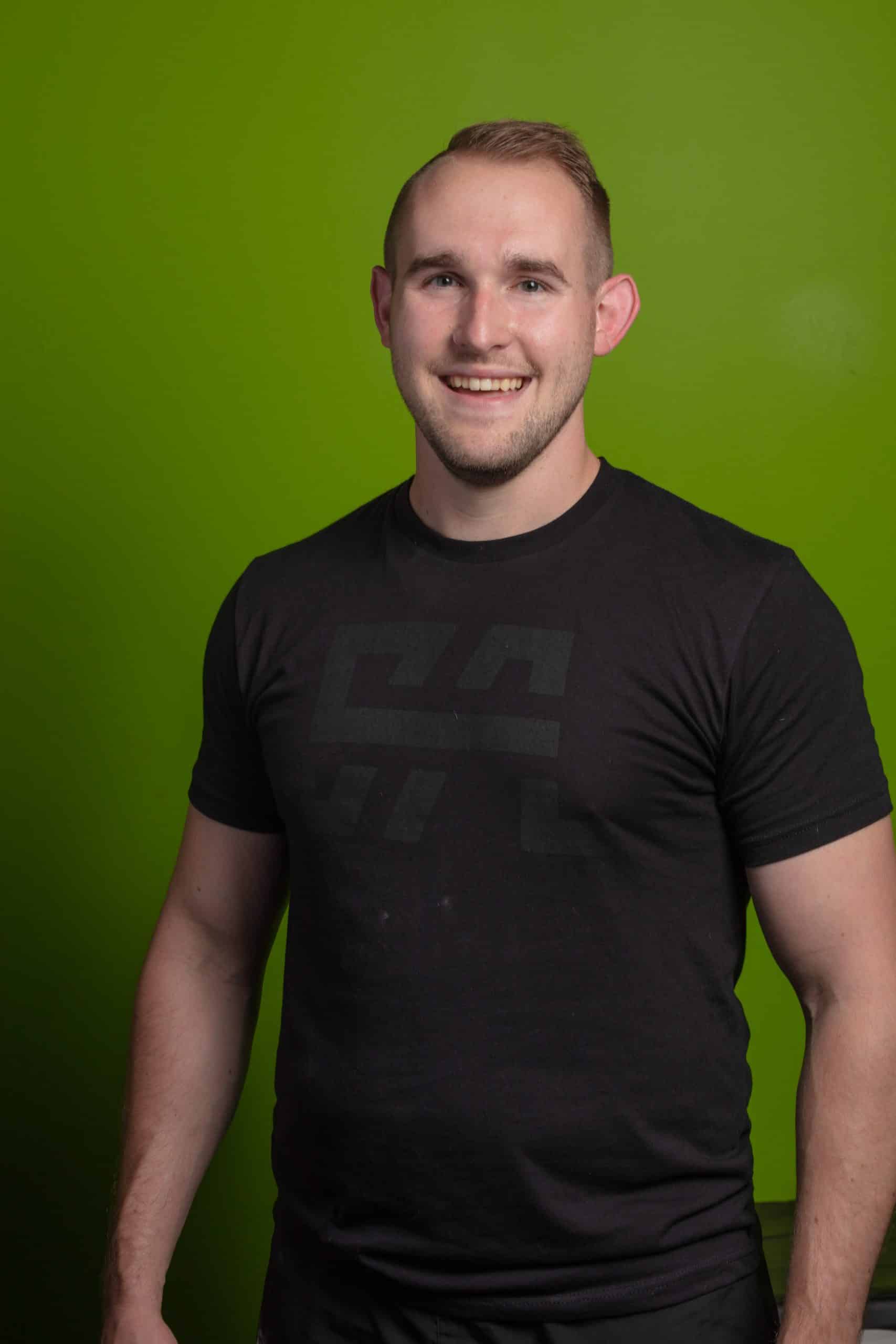 Braden Ripley
Lead Coach
Apparently Braden has never fallen down in his life… cue the banana peel.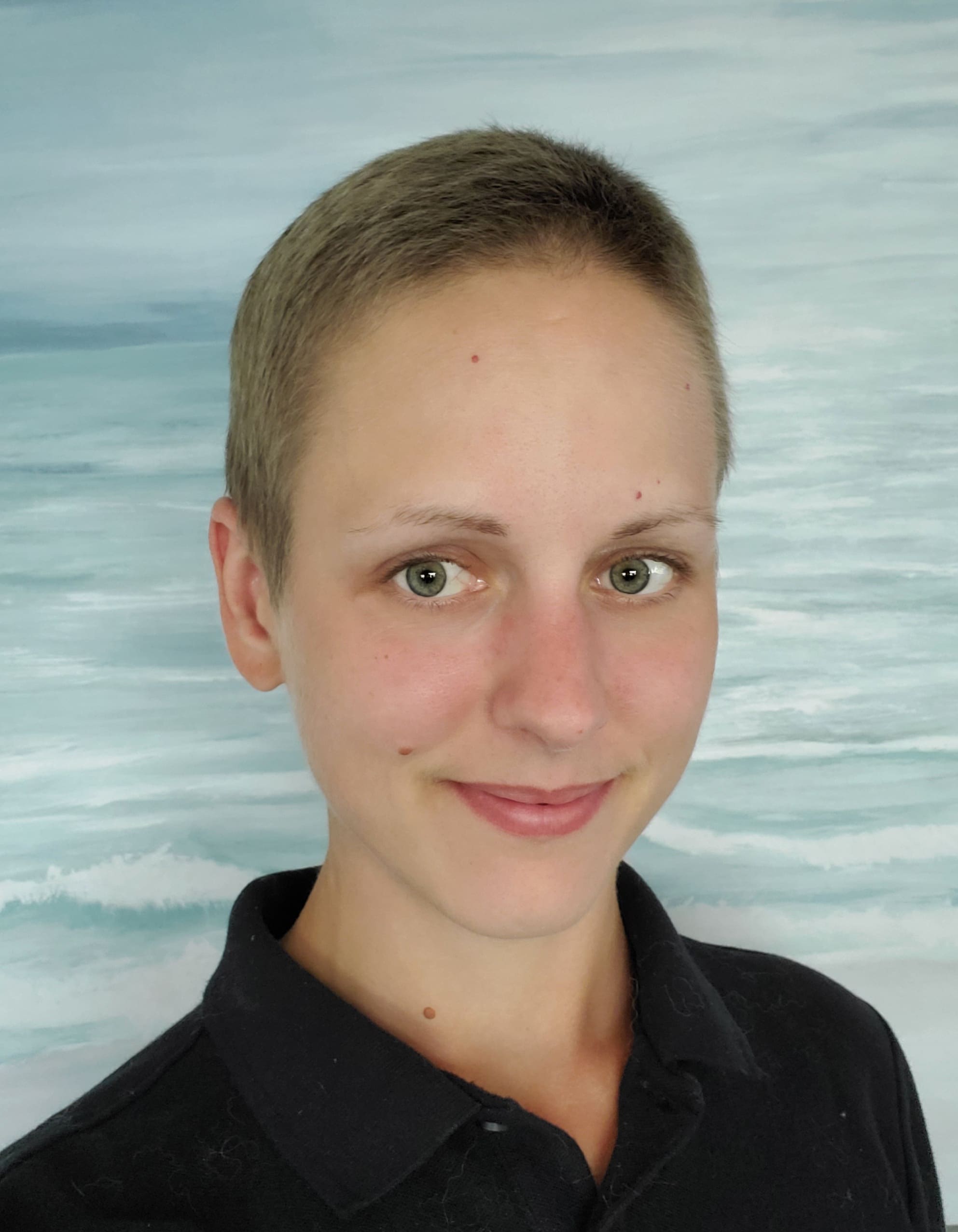 BRITT MULLIN
lead COACH
Loves dogs and swimming/biking/running distances that no human should.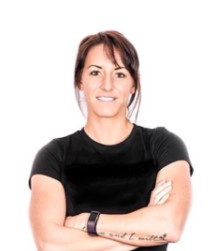 Carly Turow
Lead Coach
Carly is an artist, athlete, science nerd & lover of sunshine! She also enjoys cooking, podcasts, personal development and psychology. She is always ready to learn and always striving for more. Her favorite food is pizza and her superpower is her ability to stay laser focused on her goals.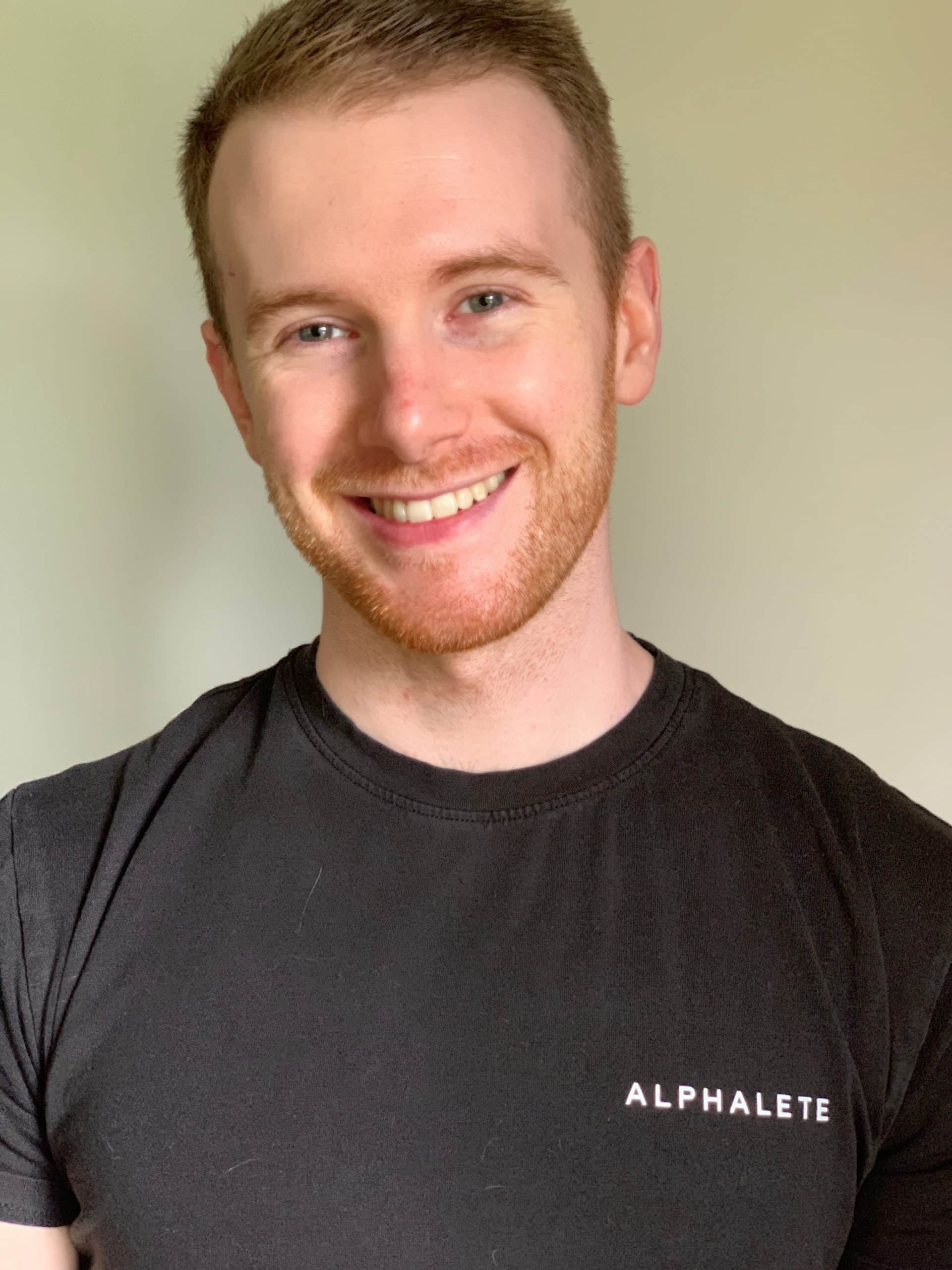 COLT SAINAS
Lead Coach
Loves dogs (like all of us), checked shirts, and self-improvement. Our resident redhead, but we don't hold that against him.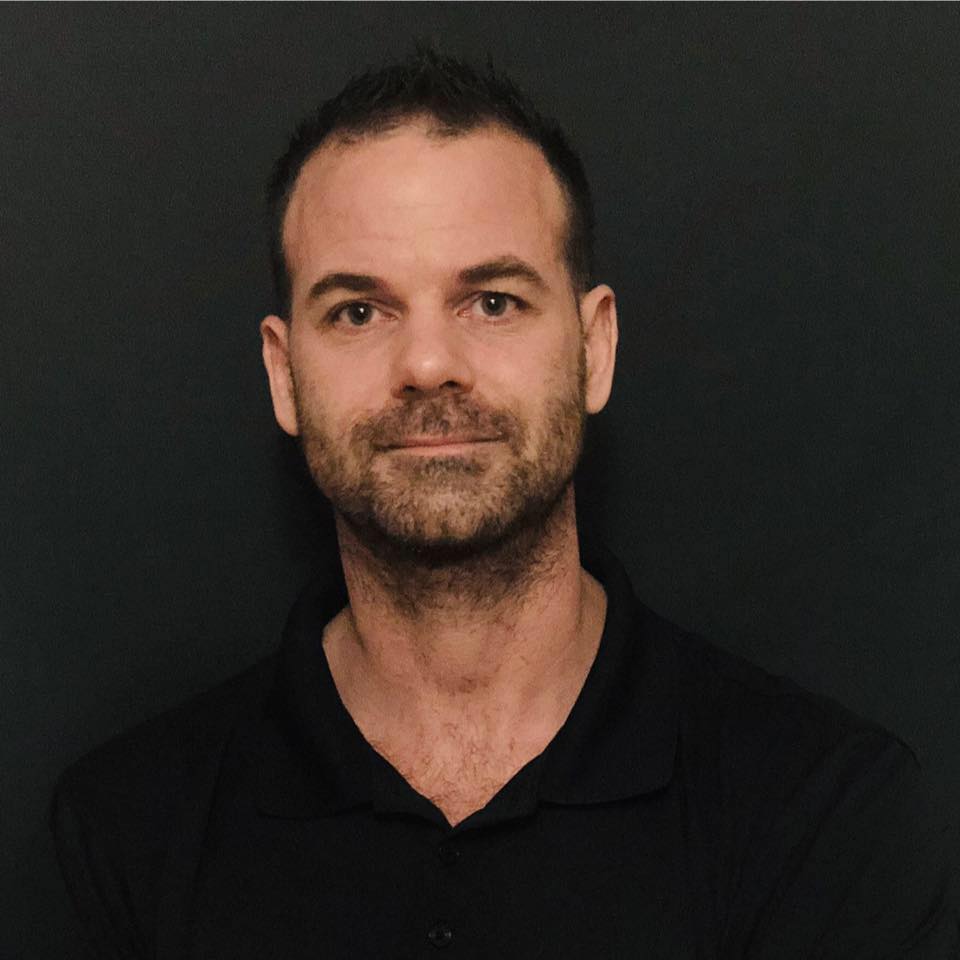 GRANT KOCH
LEAD COACH
Loves dogs and mutual asphyxiation (in the form of BJJ).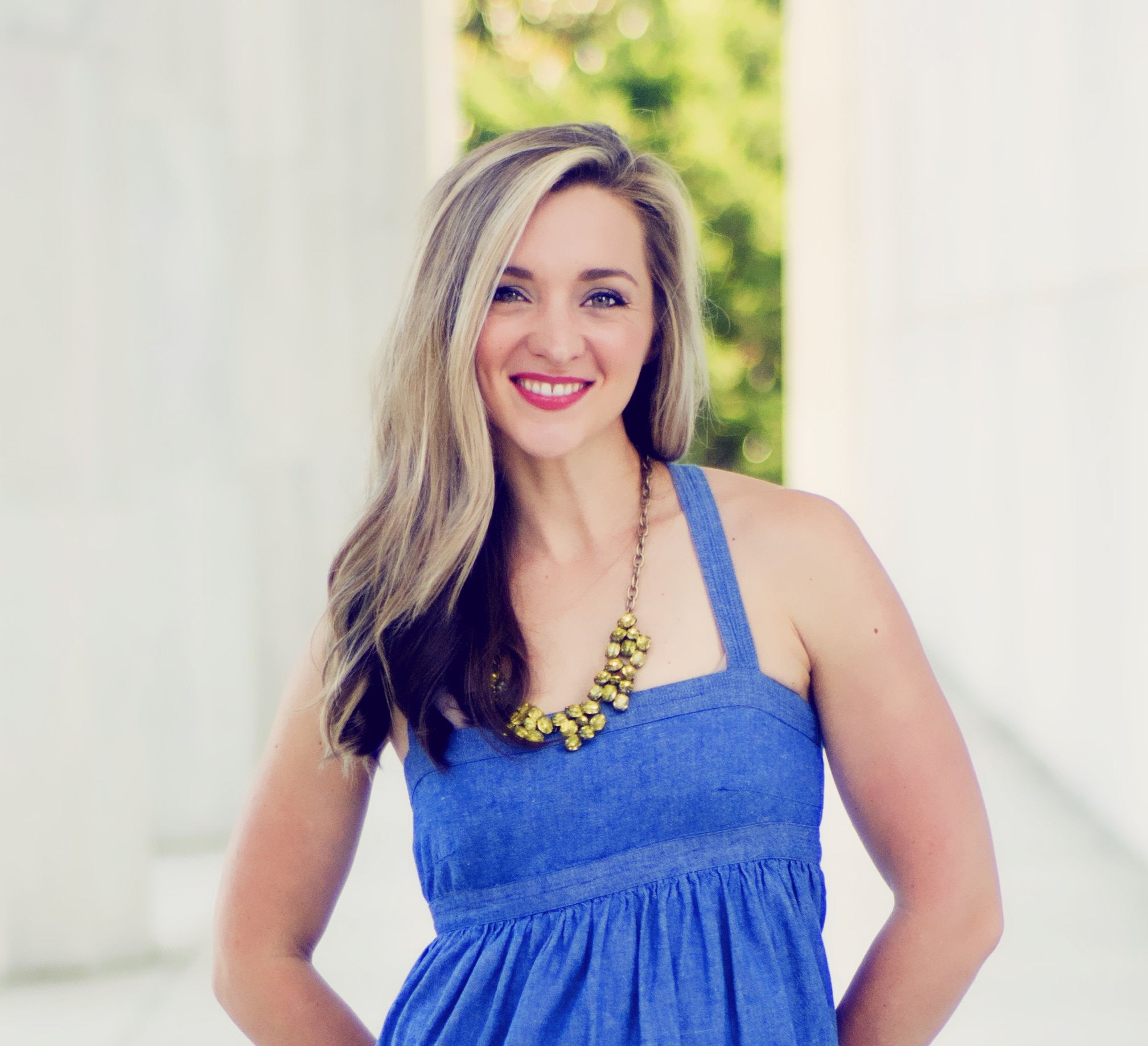 Jodi Phillips
Lead Coach
Lover of all things outdoors. Passionate about helping other women find balance in nutrition, fitness and life! Also admits to crying while watching competition tv shows.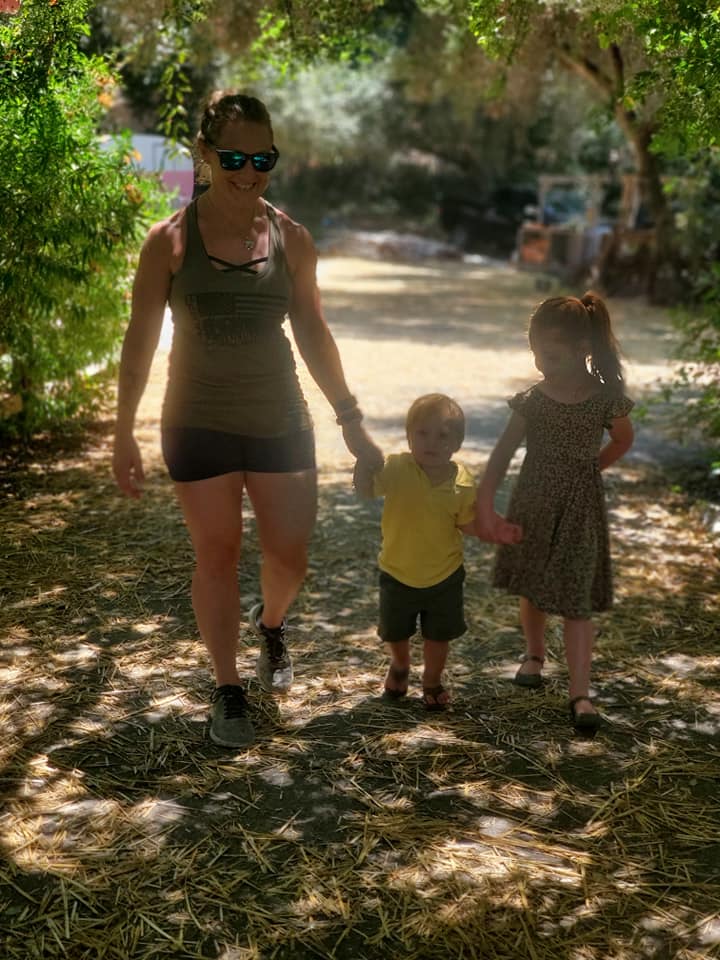 Lara Bova
Lead Coach
Can clap, cook, and catapult things one handed. Lara makes a homemade pizza every Friday night. It's what she lives for.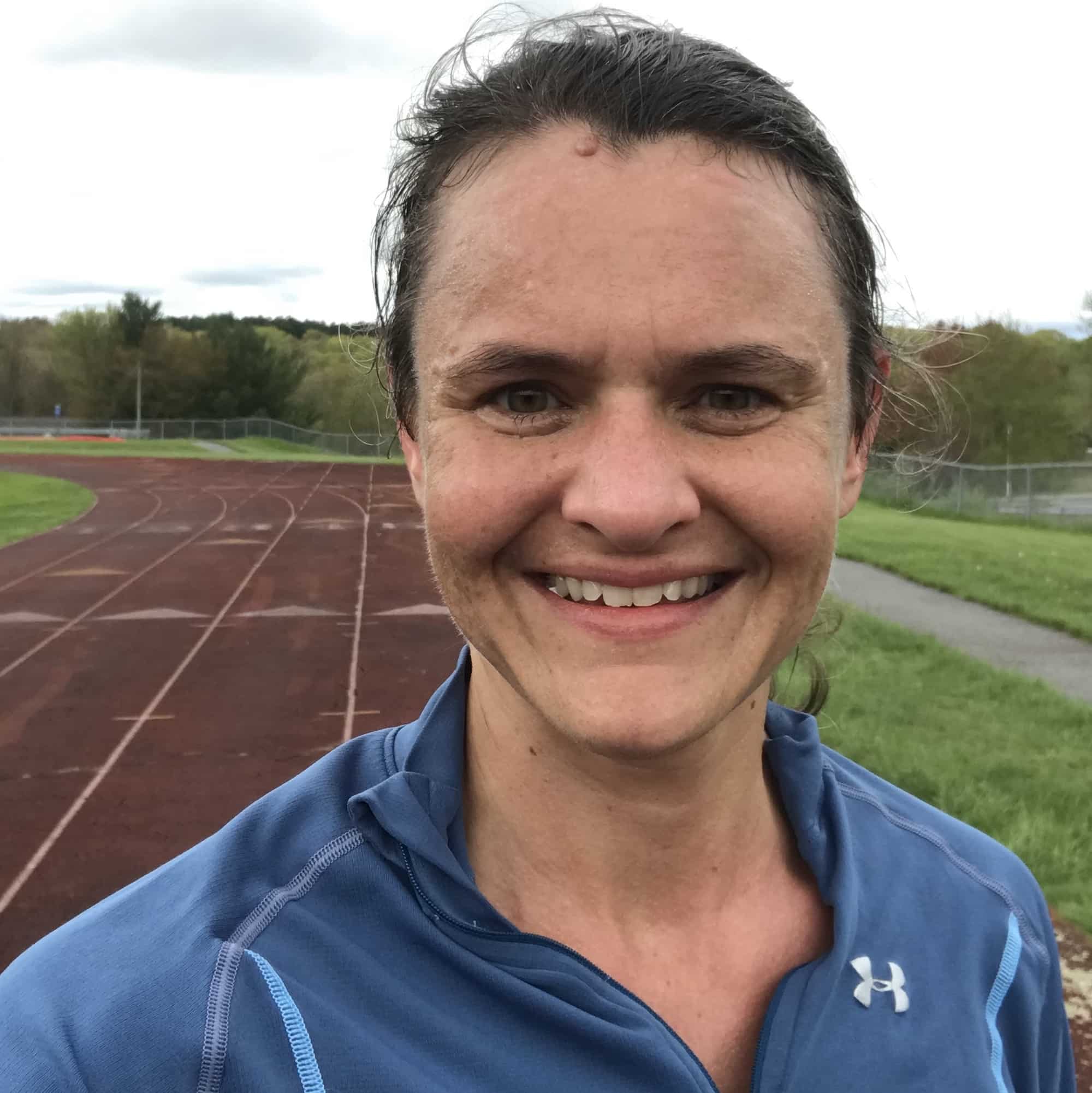 Ramona Moore
Lead Coach
Nuclear engineer who learned how to split macros like atoms. Also, can run further than anyone in the history of homo sapiens sapiens.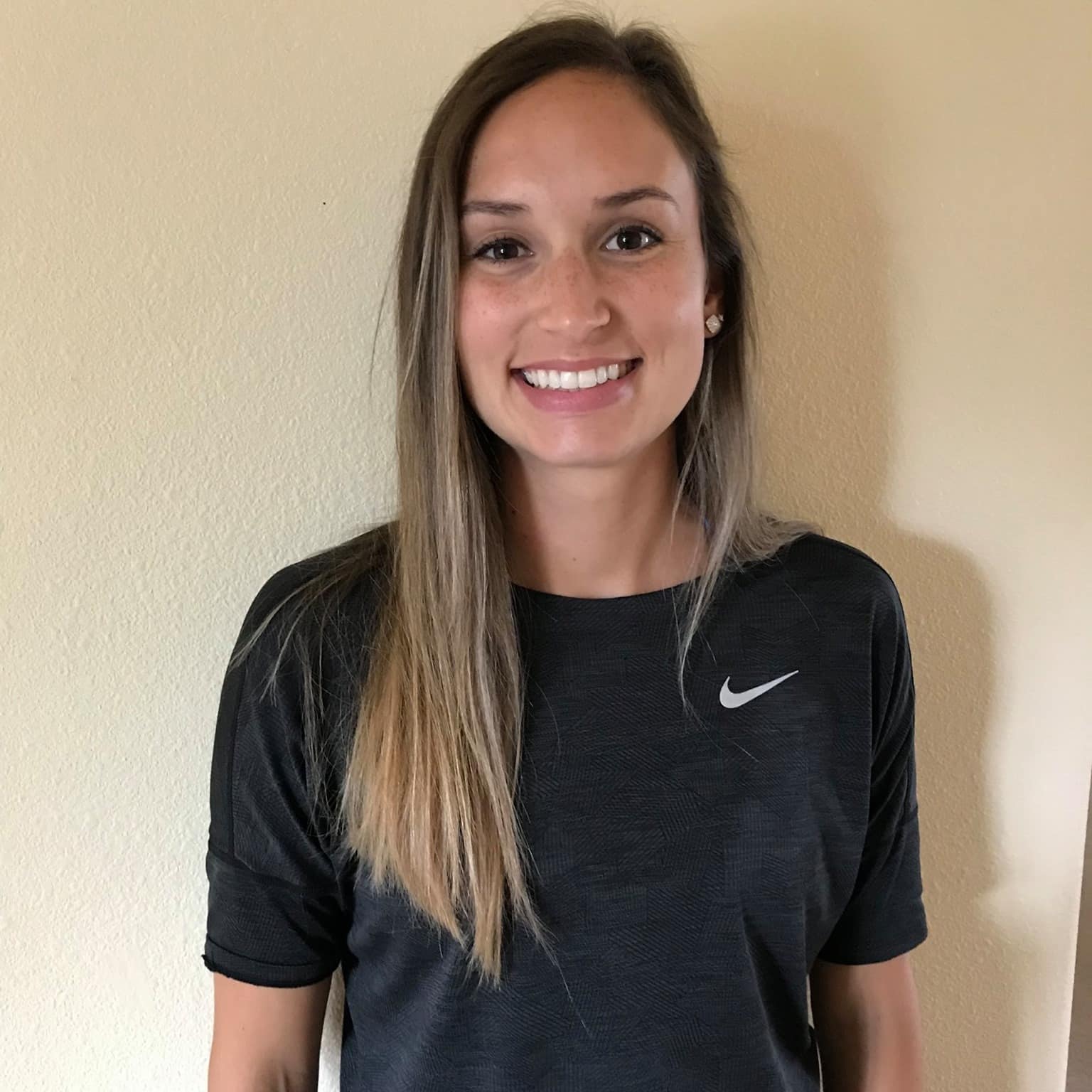 TAYLOR INGEBRITSEN
lead COACH
Has a cat called Pickles, who is apparently 'the coolest'. We usually prefer dogs, but we'll let Pickles join the fun.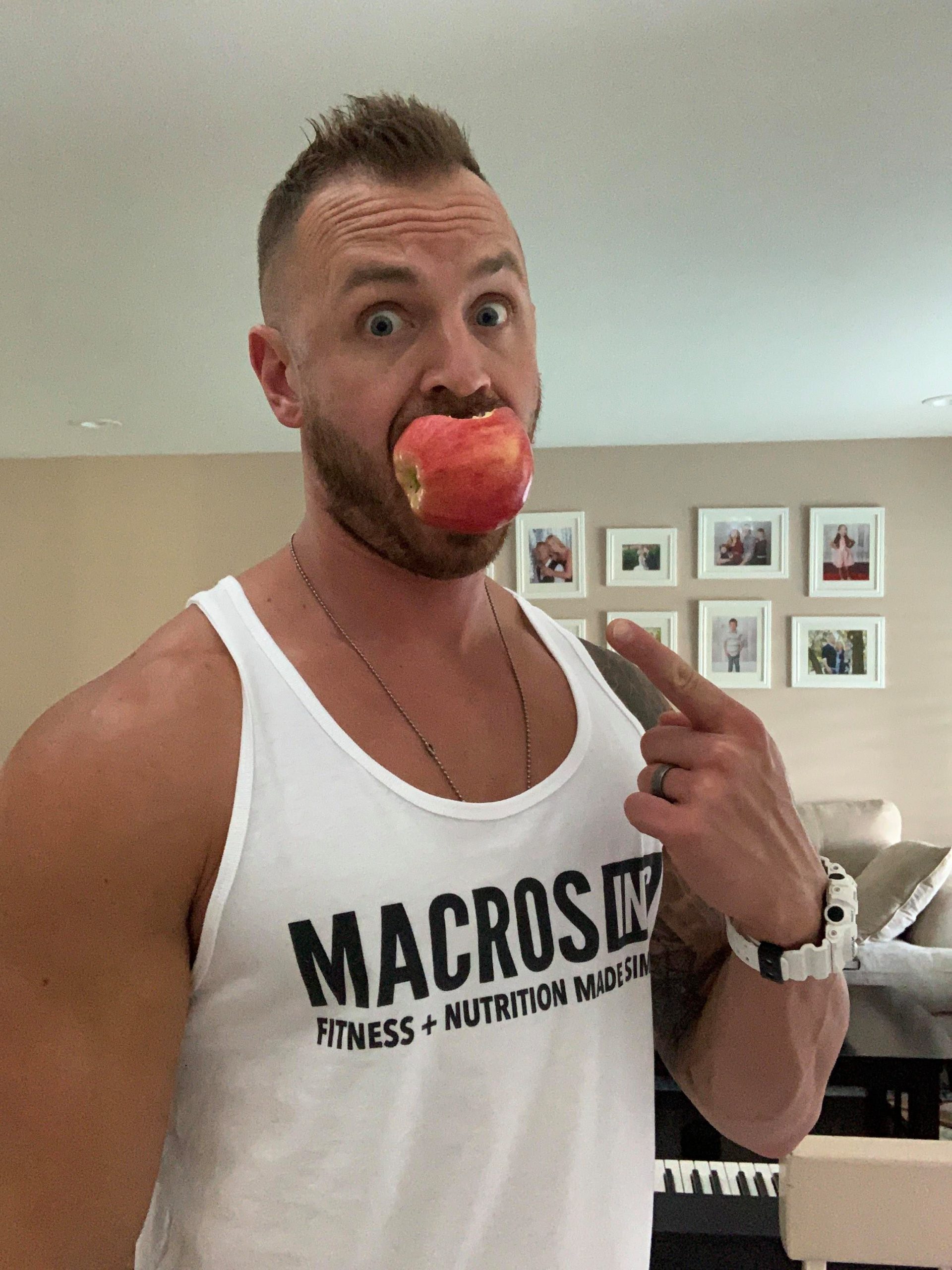 TJ Mims
Lead Coach
Mario Kart savant. When he's not hurling banana peels at the unsuspecting, TJ is crushing his 5 apple per day quota. Can also eat 10K calories without flinching.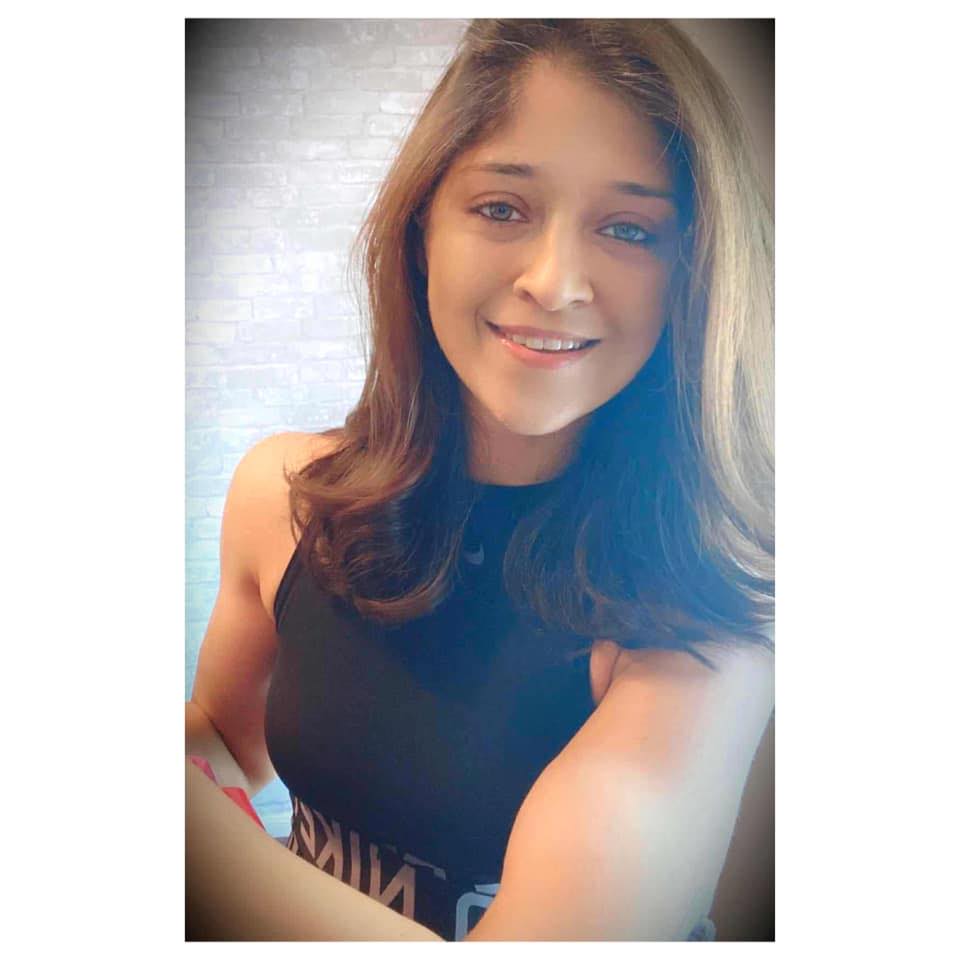 Afshan Ali
Coach
Escaped Investment Banker who prefers counting macros to money.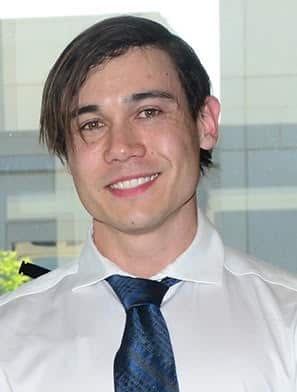 ALEX DEDMON
Coach
A forensic entomologist, but also an insect nerd in general. He (usually) prefers studying them to eating them, though.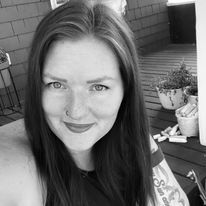 Ally DeWolfe
Coach/Social Media Specialist
Has more blackbelts than Steven Segal. Also randomly enjoys eating Dole Whip on Space Mountain.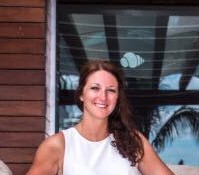 Amanda Parker
Coach
Amanda (aka: the Louisiana Queen) loves the outdoors, ranging from the mountains in the pacific northwest to the gulf coast beaches. She is passionate about helping others live healthier lives and has received education in both exercise physiology and nutrition.Her goal for the year is to go skiing for the first time!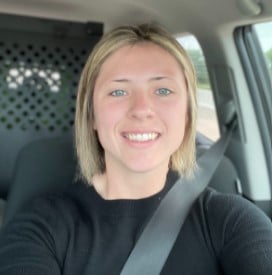 Amanda Kim
Coach
Amanda is a competitive powerlifter in USAPL and holds 4 state records in Wyoming and Colorado and won overall wills score for woman in Wyoming state championship 2017. She also participates in a dog sport formerly called schutzhund (currently called IGP) that involves 3 phases: tracking, obedience and protection. She has a German Shepherd named Max that she is currently training and plans to compete with.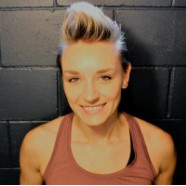 Amanda Tomczak
Coach
Amanda loves to learn, loves the outdoors & loves to just enjoy the moment. Her favorite season is the summer so she can feel the sun on her skin, enjoy some walks and paddleboard. As much as she enjoys being active, she also enjoys some couch time with her current favorite show – Game of Thrones.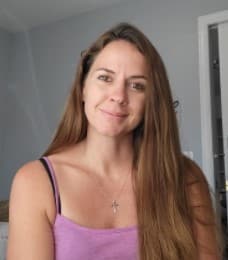 Amber Miller
Coach
Amber's greatest adventure so far has been raising and homeschooling her three sons with her husband of 18 years. She lives in the mountains so she gets to enjoy lots of hiking, fishing and target shooting – but she never passes up a chance for some good Netflix nights.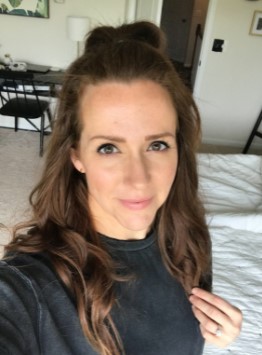 Angie Gordon
Coach
Angie is a former special education teacher, turned stay at home mom, turned nutrition and fitness coach! She is a mom to a 4-year old who rules the house and they love to hike, hit up the beach and play at the pool. They love to travel to mountains, but also hope to get in a trip to Disney this year!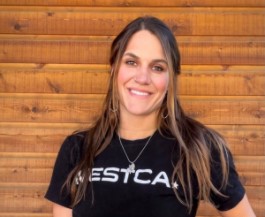 Ashley Epis
Coach
Ashley is a huge animal lover, critical thinker and is always passionate about things she's working on. She loves to travel and can be found just about anywhere outside in the mountains. Her favorite activities are snowboarding and snowmobiling in the winter and hiking, biking and climbing in the summer. Either way….her dogs are by her side as often as possible.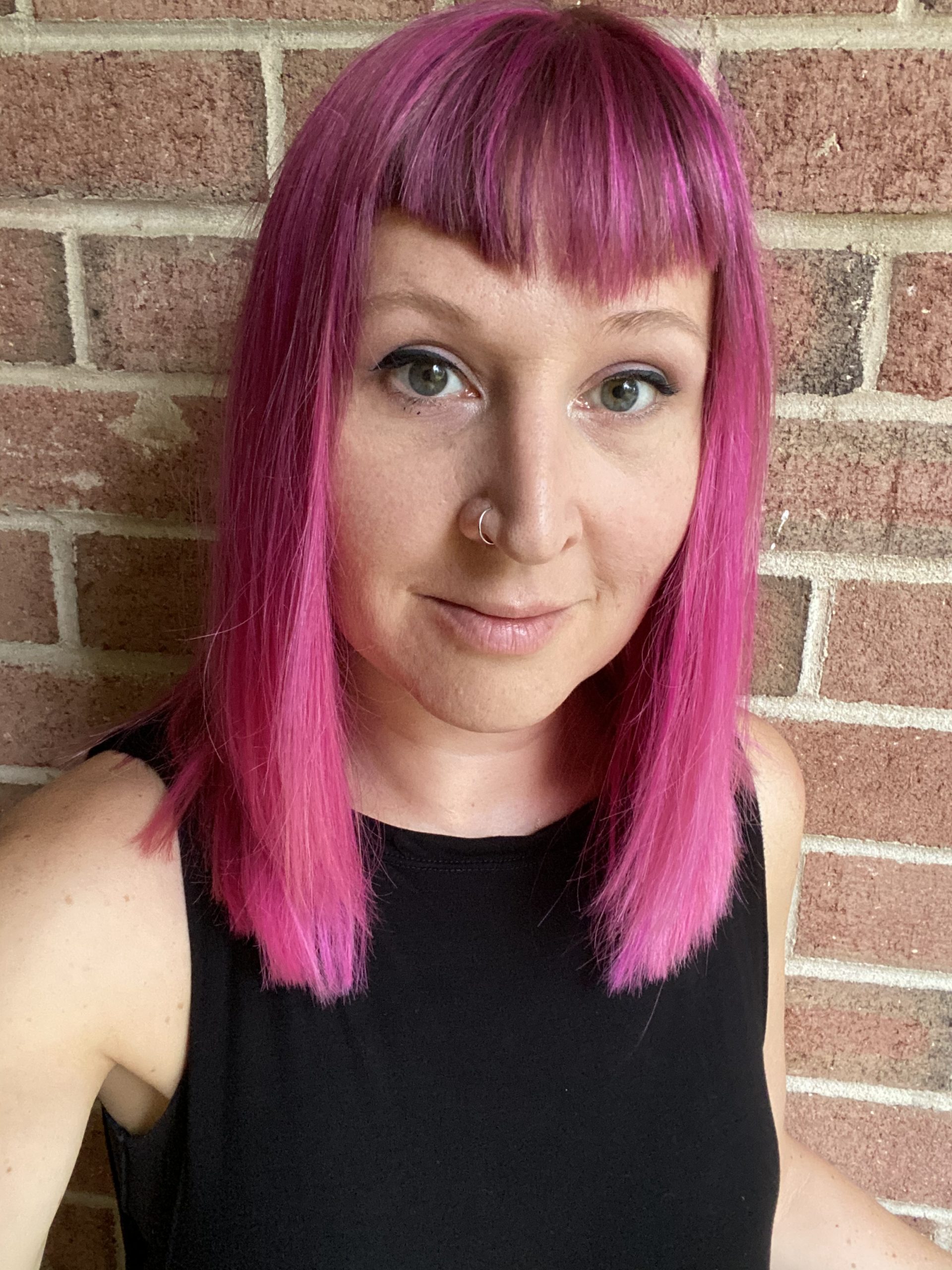 Anna Panarello
Coach/Social Media Specialist
Anna definitely is not an artist. You could never tell by her amazing hair and way with words and her clients.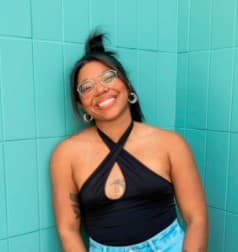 Aubree Woolley
Coach
Aubree enjoys showing people that living a healthier life does not equate to restriction. She believes that you can reach your fitness goals while enjoying the occasional donut! In fact, her two favorite foods are donuts and mozzarella sticks! She spends her free time lifting, eating, reading, listening to music and spending time with friends.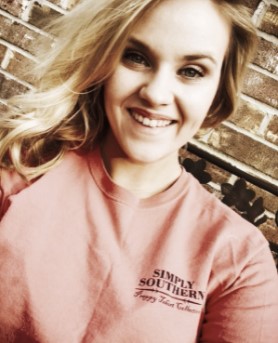 Autumn Brown
Coach
Autumn is a military spouse & mom to three pups! She loves animals, books, fitness and pizza! Autumn spends her free time with her family, playing with her dogs, fishing, hiking and reading (she's a huge Harry Potter fan!).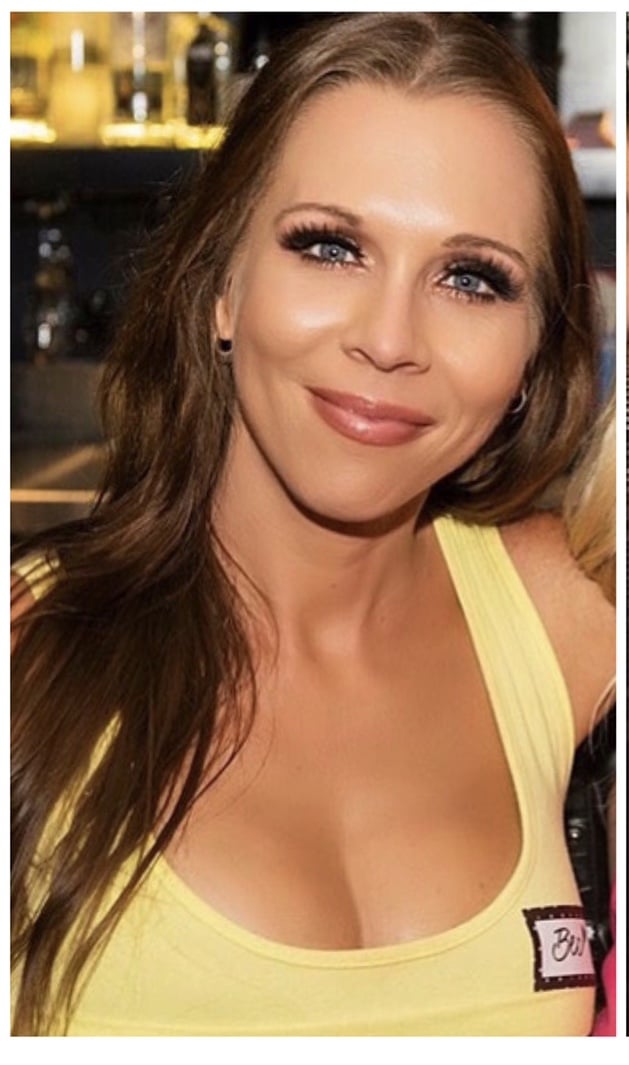 BEC GORMLY
COACH
Competes in bikini competitions and eats LOADS of donuts.
Show off.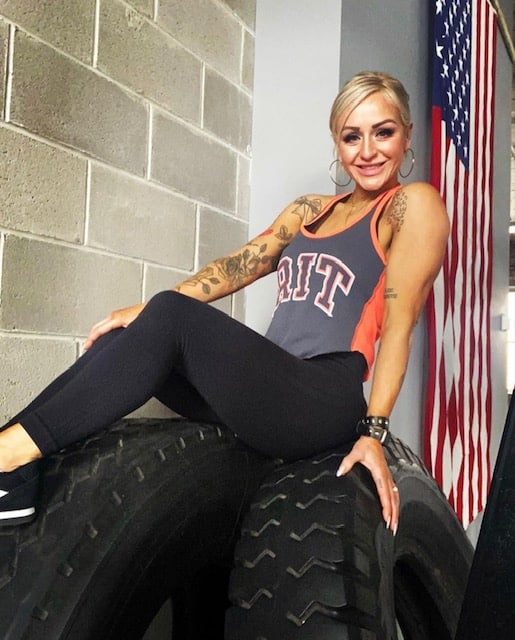 Becky Miner
Coach/Client Account Executive
Becky is passionate about helping people love their bodies inside and out! Sheis a bundle of energy that loves traveling, music, festivals and just about anything that will surround her with people and sunshine! She loves Peanut M&M's, has cat-like reflexes and can jump freakishly high for someone only 5'3″.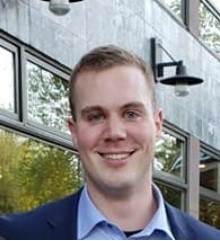 Brent Momb
Coach
Brent grew up on video games & the guitar. He even played in a metal band through high school! When he's not rocking out, he's cooking and baking, enjoying the outdoors and streaming his favorite sci-fi shows.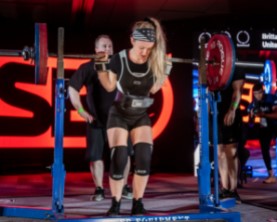 Brittany Suplicki
Coach
Brittany is a competitive powerlifter, winning 2021 USAPL Raw Nationals as a 57kg. She loves showing women how strong they can be! Brittany is also quite the adventurer as she has a trip to Iceland planned soon and recently completed her first skydive.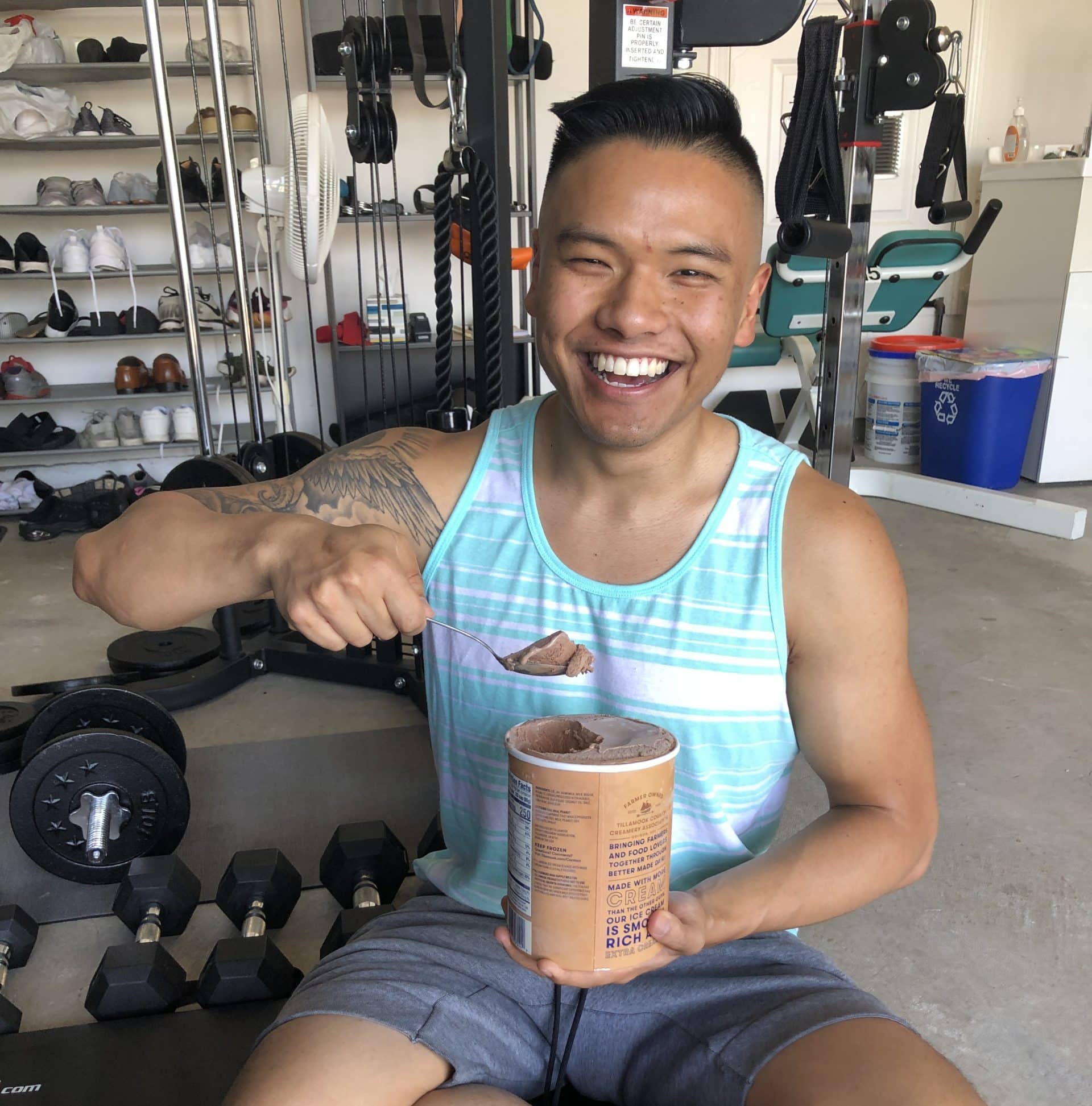 CALVIN HUYNH
COACH
Spends most of his time writing and shoveling ice cream. He also spends far too much time reading research papers and Harry Potter.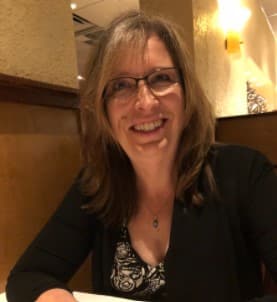 Cheryl Poth
Coach
While Cheryl may have an empty nest now, she has three kids, one grand-dog, 6 grandkids plus goats, chickens, horses, cats and dogs of her own. She likes hiking, camping and traveling to all the beautiful National Parks.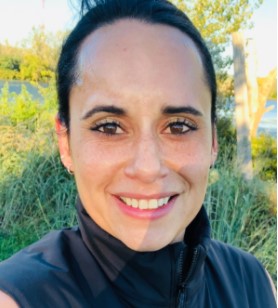 Chloe Demetrius
Coach
Chloe loves traveling and has been all over the world. Her favorite places so far are Costa Rica, Croatia and Vietnam. She also loves jogging, working out, hanging with friends and being a wife and cat mom.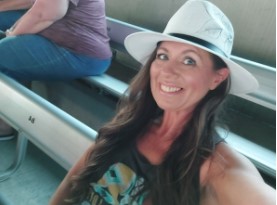 Christy Hall
Coach
Christy's superpower is her ability to find 4-leaf clovers. The most she's ever found at one time was 27! She also loves running, tending to her huge plant collection, crocheting and spending time with her family which includes her husband, two boys, and her dog and cat. She also has set a big goal for the coming year – to run her first ultra marathon!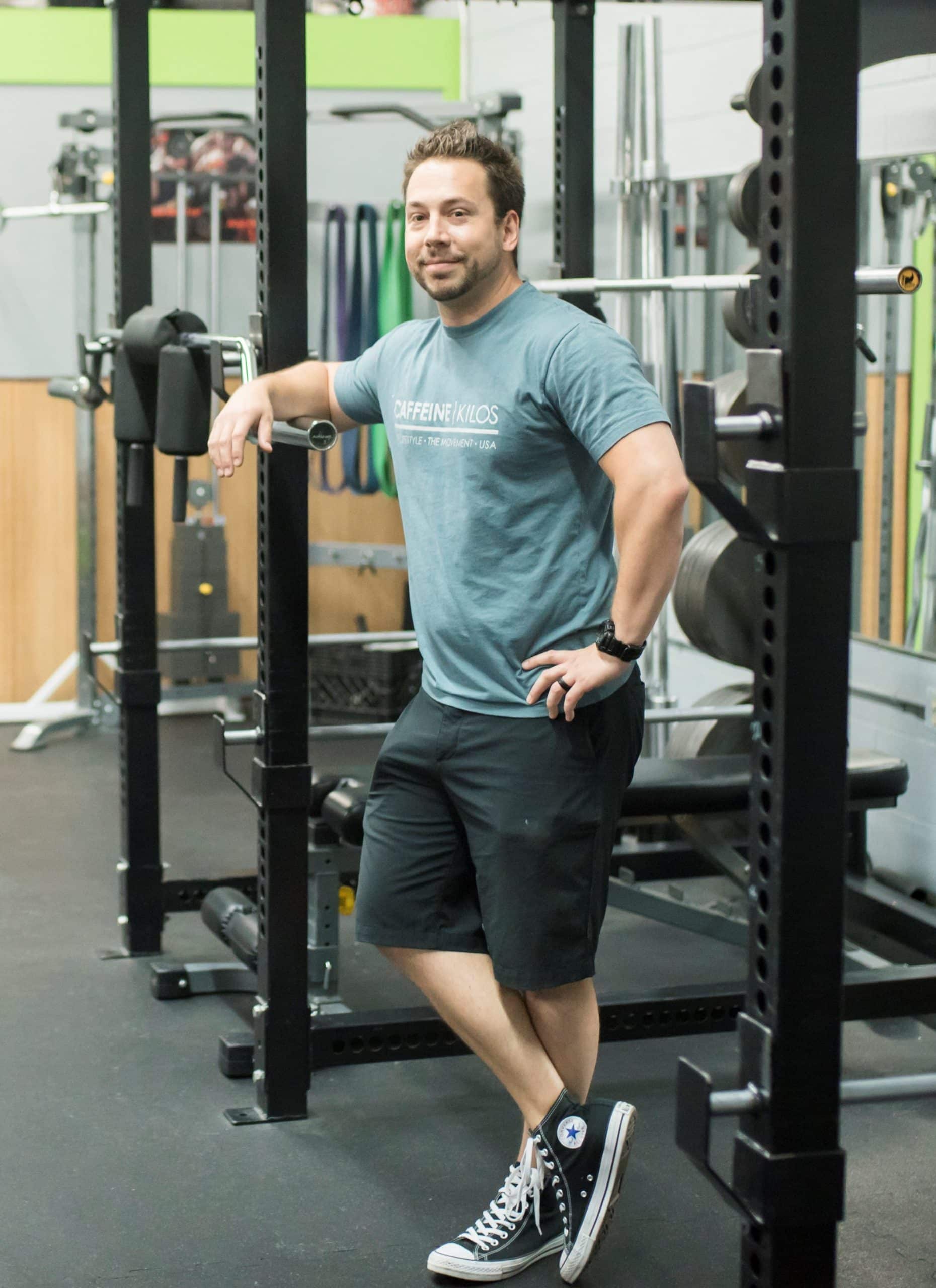 Colin DeWolfe
Coach
Life long martial artist. Competes on the international stage in kickboxing and kung fu. Do not mess with DeWolfe or you'll get DeThroned.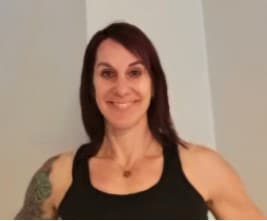 Corey Bivins
Coach
Corey is a mom, wife and business owner. She loves date nights that feature tacos and margaritas, family dinners with their 6 kids, lakeside weekends…and workout out of course! This year she plans to compete in figure competitions, hip thrust 400 lbs and get a new tattoo!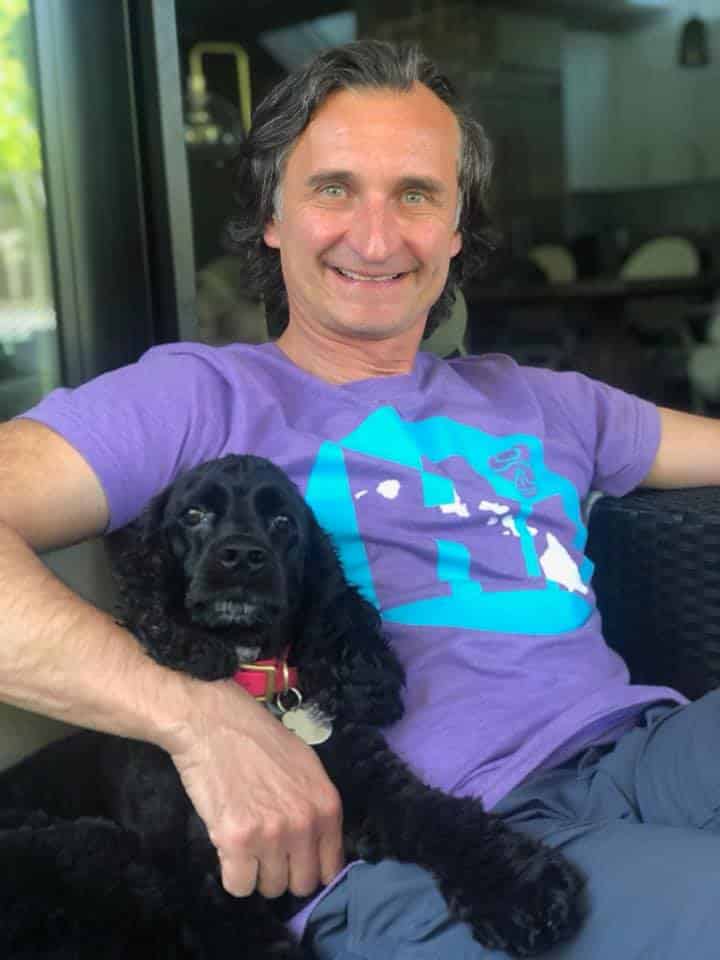 Curb Ivanic
Coach
Not sure if Curb runs more or surfs more. Throws more hang loose signs than most Hawaiians.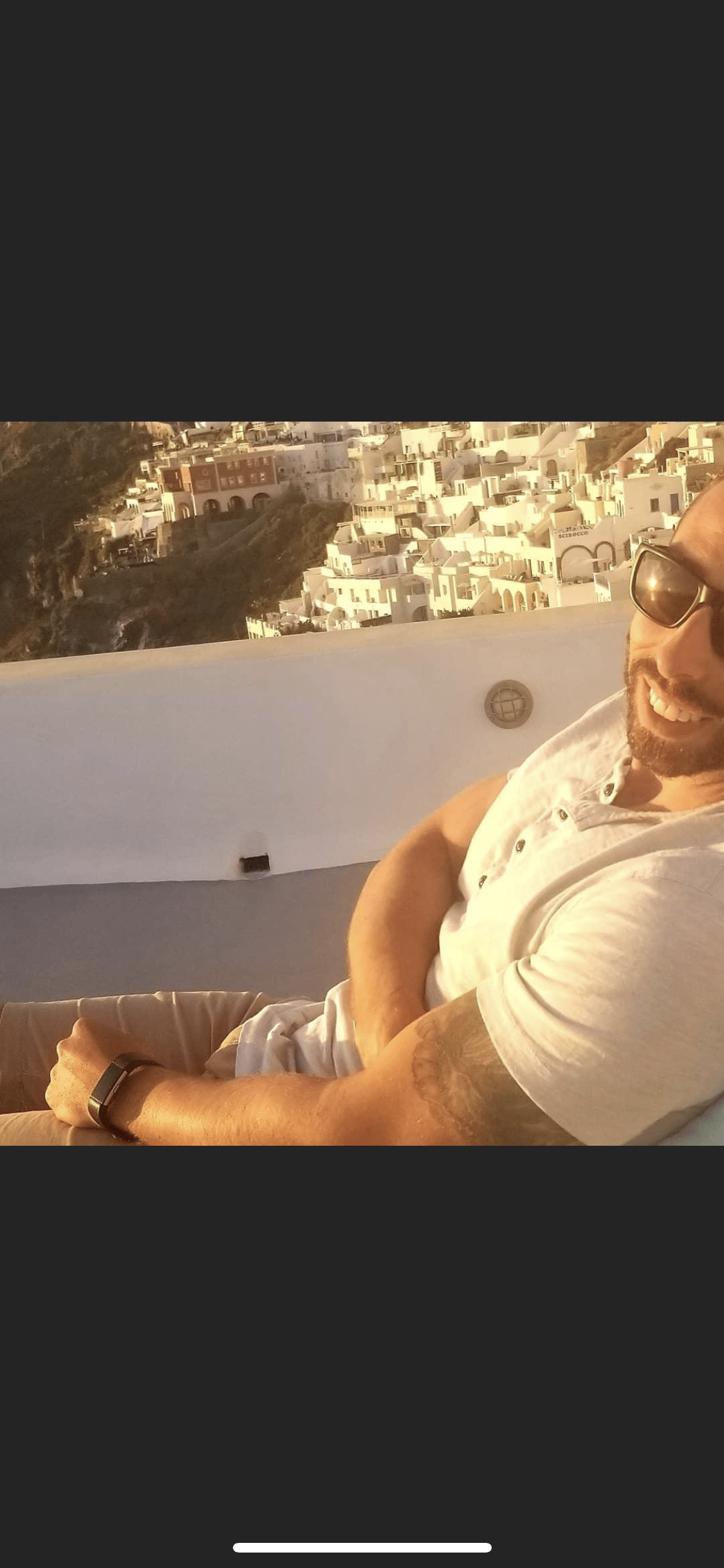 Dan Murray
Coach
When not coaching or building things, Dan can be found in the woods, with dogs, and a dram of something delicious.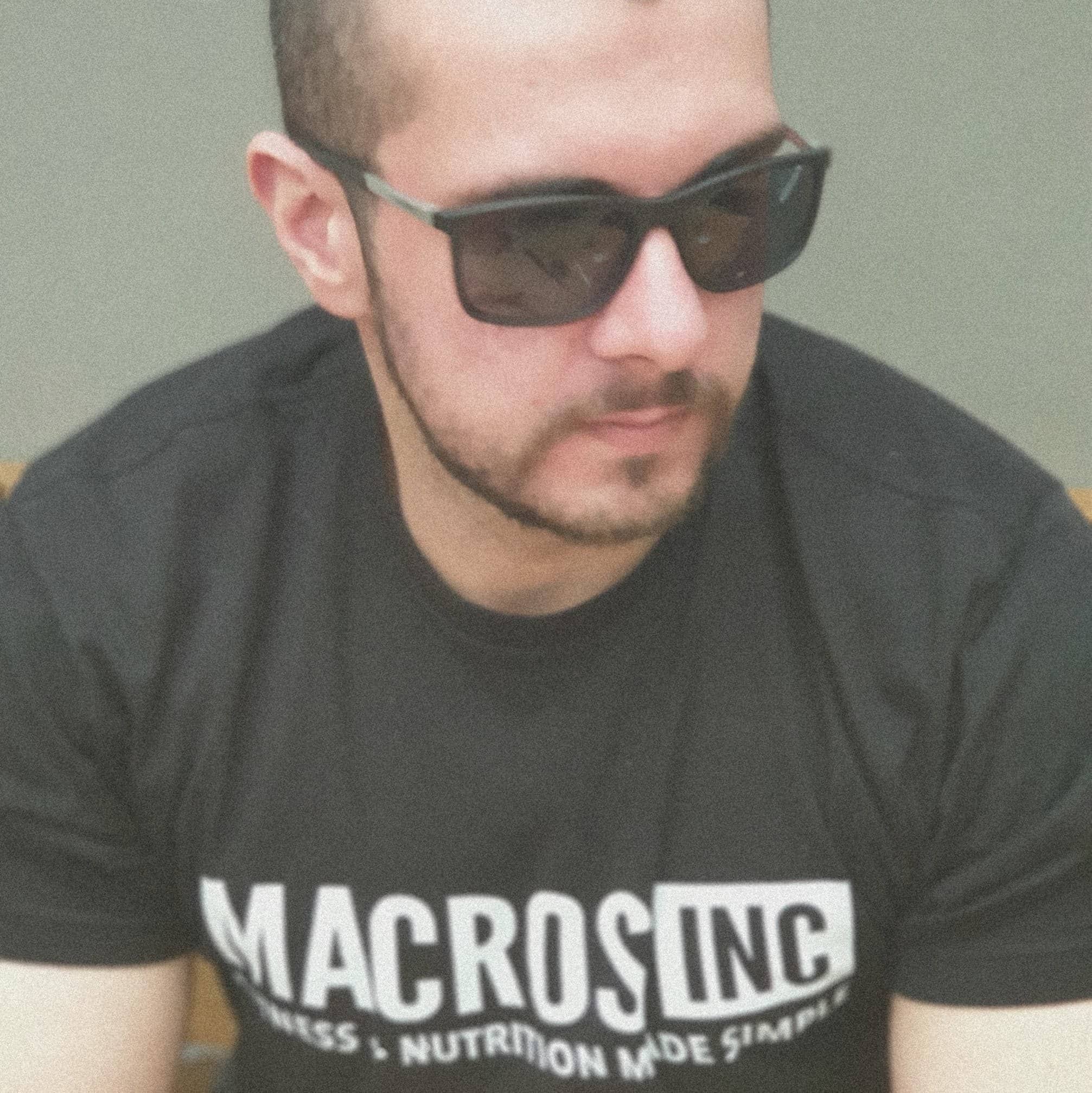 DARKO BOTIC
COACH
Obsessed with NBA and candid pictures of himself looking all dreamy.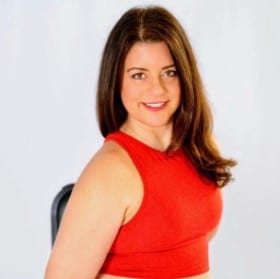 Deanna Horvath
Coach
Deanna originally went to school for fashion design, but ended up finding her true passion in health & fitness. She loves to create healthy recipes (especially if it includes avocados), going for runs/walks with her Yorkie & spending time lakeside.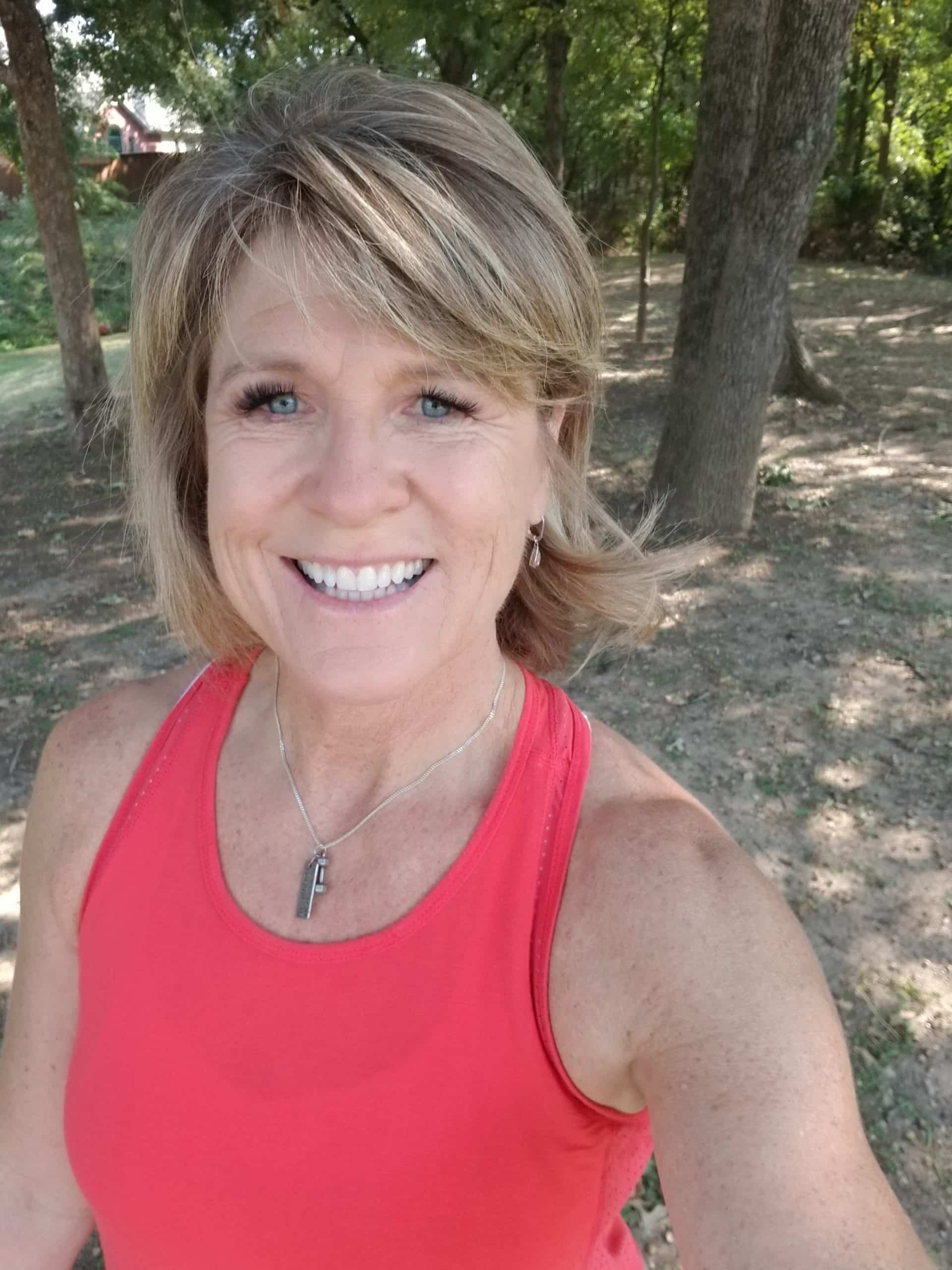 Diana Boettiger
Coach
A corporate wellness professional who isn't sure whether Dallas or Okinawa is a better place to call home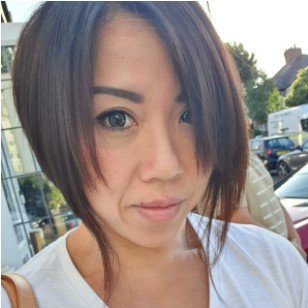 Elkie Chiu
Coach
Elkie loves to cook and bake! She has even filmed a few healthy recipe cooking demos. She loves to travel and one of her favorite destinations so far has been Thailand, but she hopes to get to Italy soon. (trying the pizza is a "must")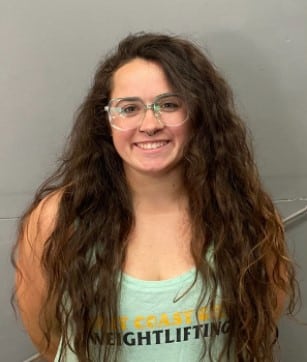 Estelle Rohr
Coach
Estelle loves competitive lifting and hopes to compete in her first international weightlifting meet this year! In her free time, you can find Estelle baking, watching her favorite shows, reading and most recently playing Dungeons & Dragons!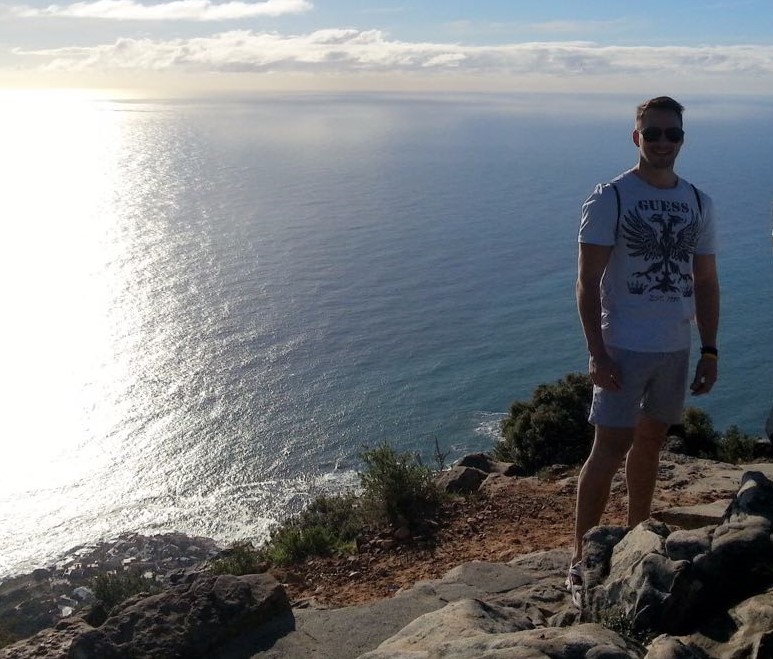 EUGENE COETZEE
Coach
From the very southern part of Africa. Has a better beard than the CEO and loves nutrition coaching and eats some weird South African beef jerky.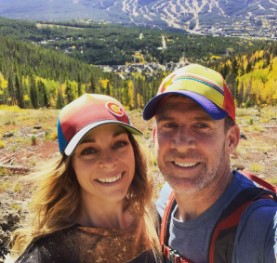 Heather Grebert
Coach
Heather loves all things fall! From the colors, crisp air and cute sweatshirts to the football and pumpkin spice. She adores everything in nature and has a daily need to be outside hiking, biking, walking or playing football. And, last, but definitely not least, she has an intense love for helping others.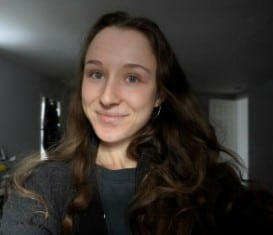 Isabella (Lala) Santicchia
Coach
Lala spends her free time powerlifting, drawing, playing with her dogs, or gardening. She is a self-described competitive powerlifter, coffee addict and treehugger. Her favorite food is eggs because they are so diverse! Poached, omelet, scrambled, fried, in a burrito, in a sandwich, in a stir fry…the list goes on!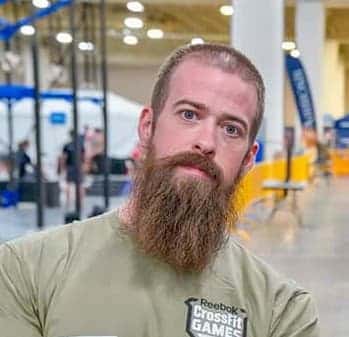 JACOB TULLOS
COACH
Used to have a beard that rivalled Gandalf. Now just works his magic on our clients – although he says the beard is coming back.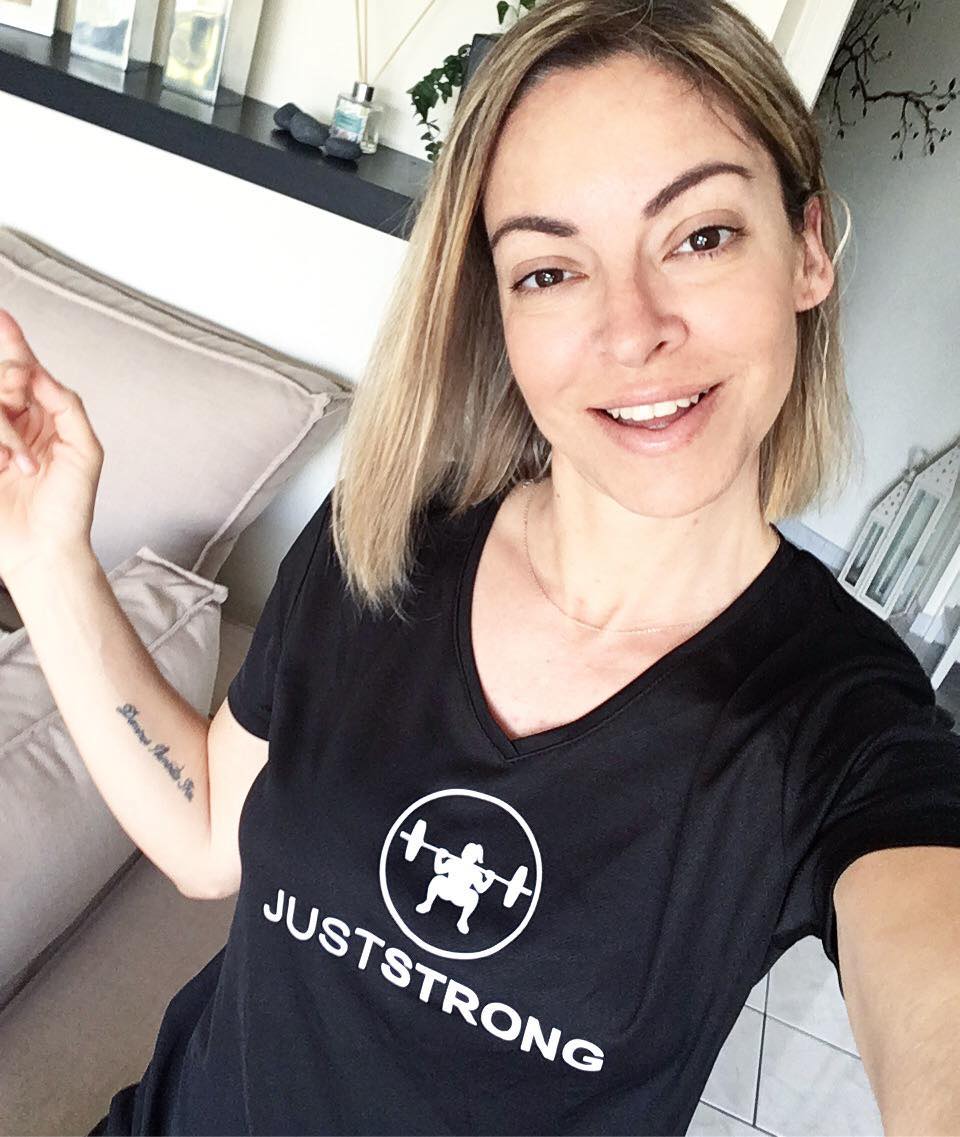 Jennifer Evans
Coach/Social Media Specialist
Jennifer is a black belt in Tang Soo Do and has done numerous competitions over the years. She has recently started focusing more on running and tries to conquer a few trail races each year. Jennifer also enjoys hiking, mountain biking, and stand up paddling.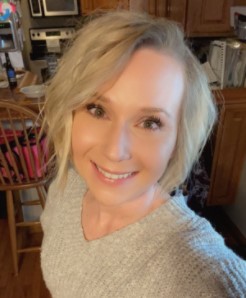 Jenny Hilsmeyer
Coach
Jenny is a mom to 2 amazing kids and is married to her high school sweetheart. She loves spending time and making memories with her family, traveling, concerts, cooking, and weight training. She'll travel anywhere with a beach or nice scenery, but loves Hawaii, Florida and Nashville.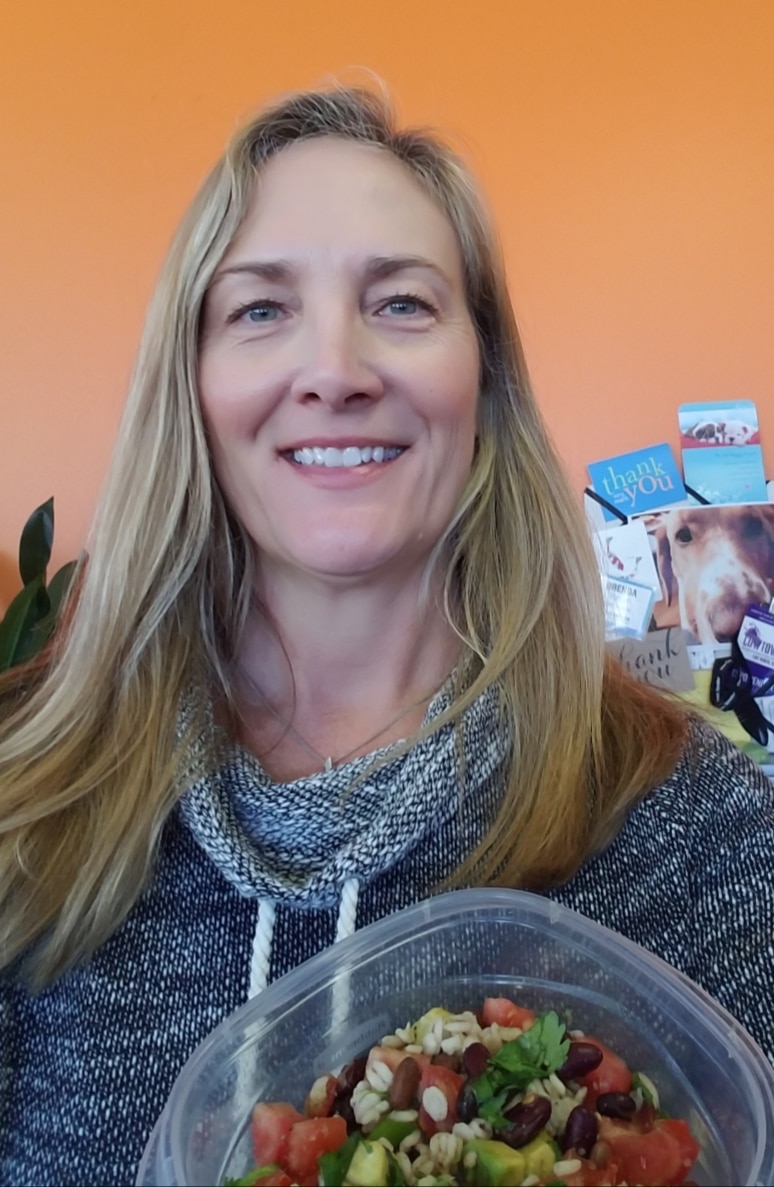 Jill Hall
Coach
Jill likes to spend her free time in the great outdoors doing anything from cycling to gardening. She also likes to travel, read, cook and is currently in the process of renovating an historic home. If Jill could have dinner with anyone, it would be Jon Bon Jovi in his very own farm to table Soul Food restaurant that serves people in need of a meal.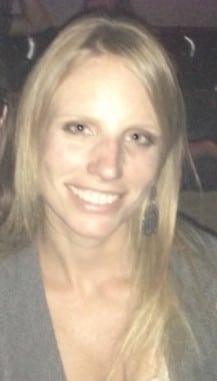 Julie Greenfield
Coach
Julie loves the outdoors and thrives on sunshine and fresh air! She enjoys running, hiking, boxing, lifting and walking with her dog. She also manages some time for a good Netflix binge here and there. While Julie loves to explore new places, she also enjoys visiting Maine to see her family and get in some good kayaking!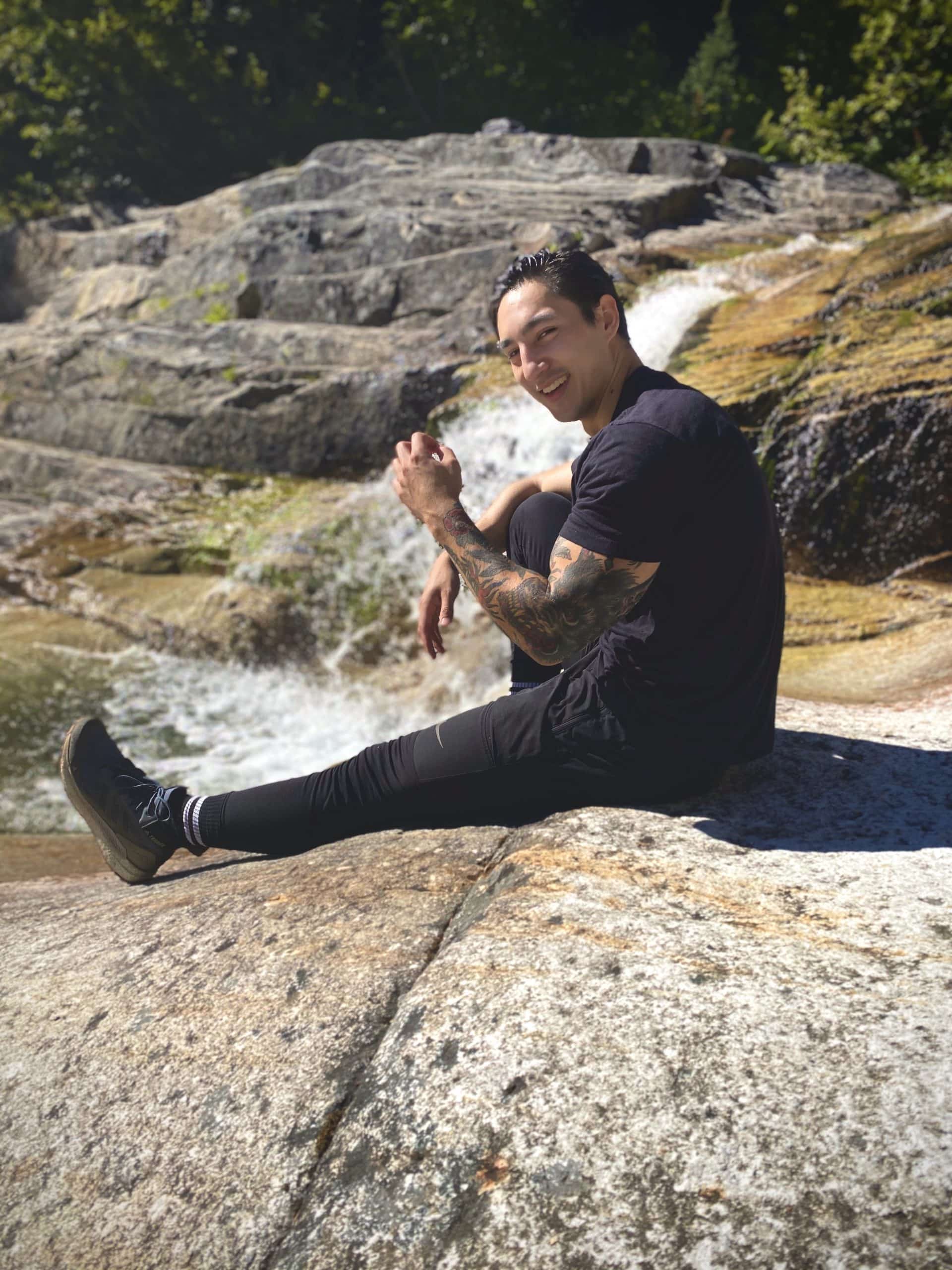 Justin Parel
Coach
Has a Masters degree in Kinesiology and really pretty tattoos.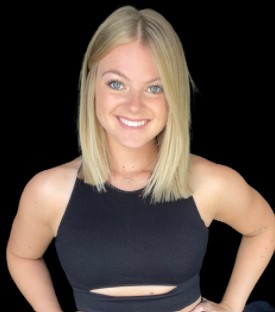 Katie Burgess
Coach
Katie loves spending time outside as much as possible; going for walks or hanging at the beach. She loves binge watching TV shows (Yellowstone, The Office, Game of Thrones), shopping for home decor, and hanging with family and friends.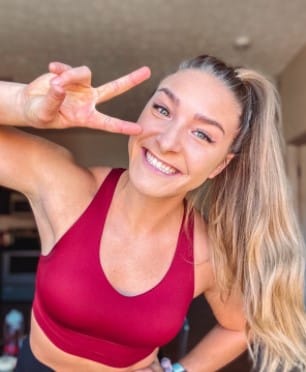 Kari Djonne
Coach/Social Media Specialist
Kari has a passion for helping others through their personal struggles to break down their self-limiting barriers and reach their full potential. She has 12+ years of competitive gymnastics and Division 1 diving in college. She loves nature, a good book, snuggling her cat, sushi, anywhere in the Caribbean, and brunch with a mimosa!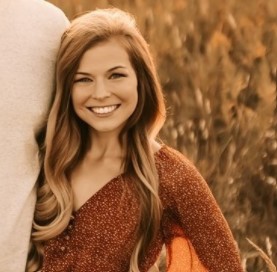 Krista Snyder
Coach
Krista enjoys training for physique competitions & hopes to attend her first national bikini show in the coming year! She also enjoys trying new local coffee shops with her boyfriend and pup and is a sucker for a good board game night.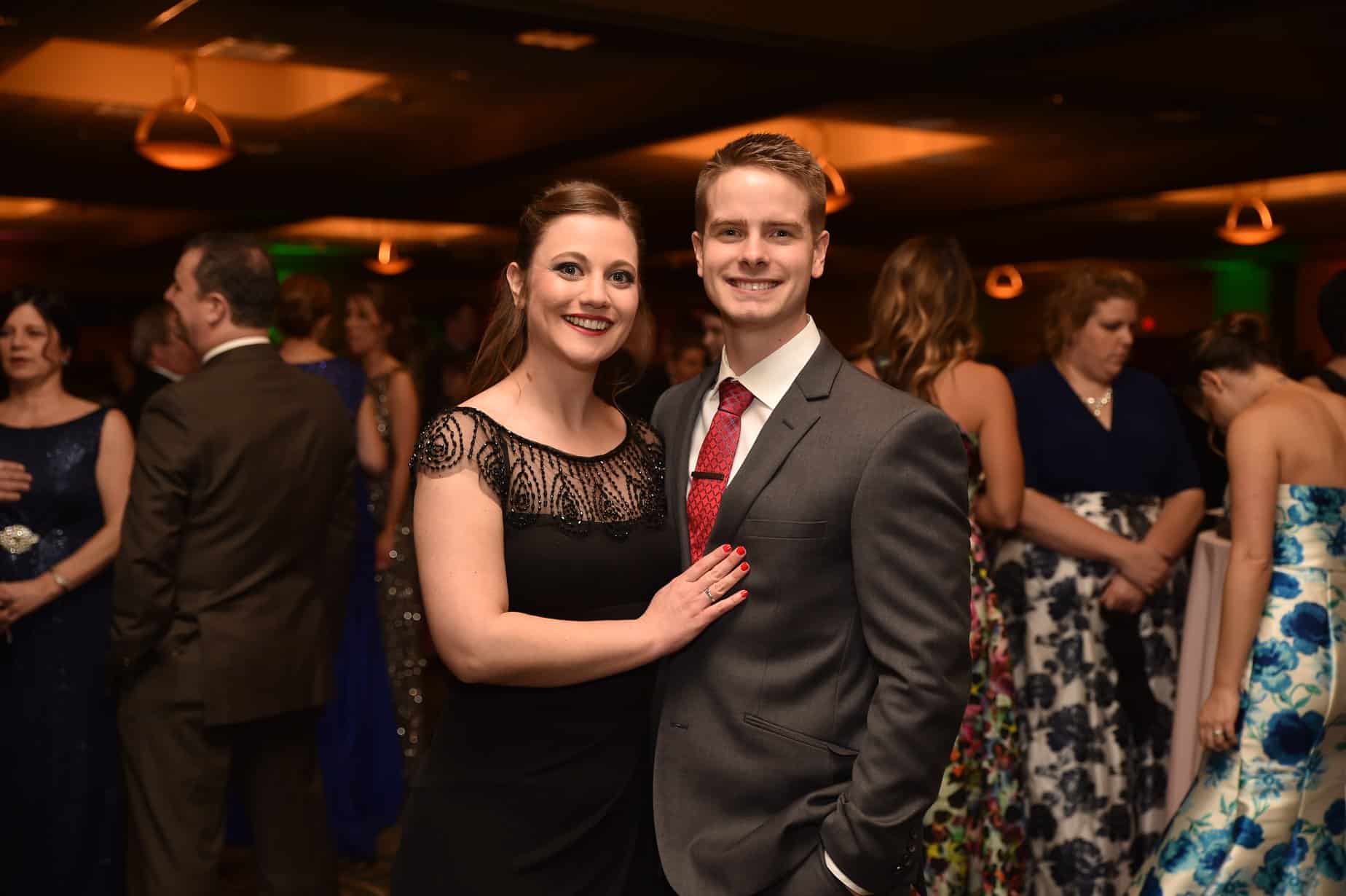 Kyle Rybolt
Coach
Kyle lives in Illinois with his wife and pup. Outside of sports and exercise, Kyle loves to build things and work with his hands. He does woodworking including custom furniture building, working on cars, welding and home improvement projects. Kyle also has a goal this year to run a half marathon!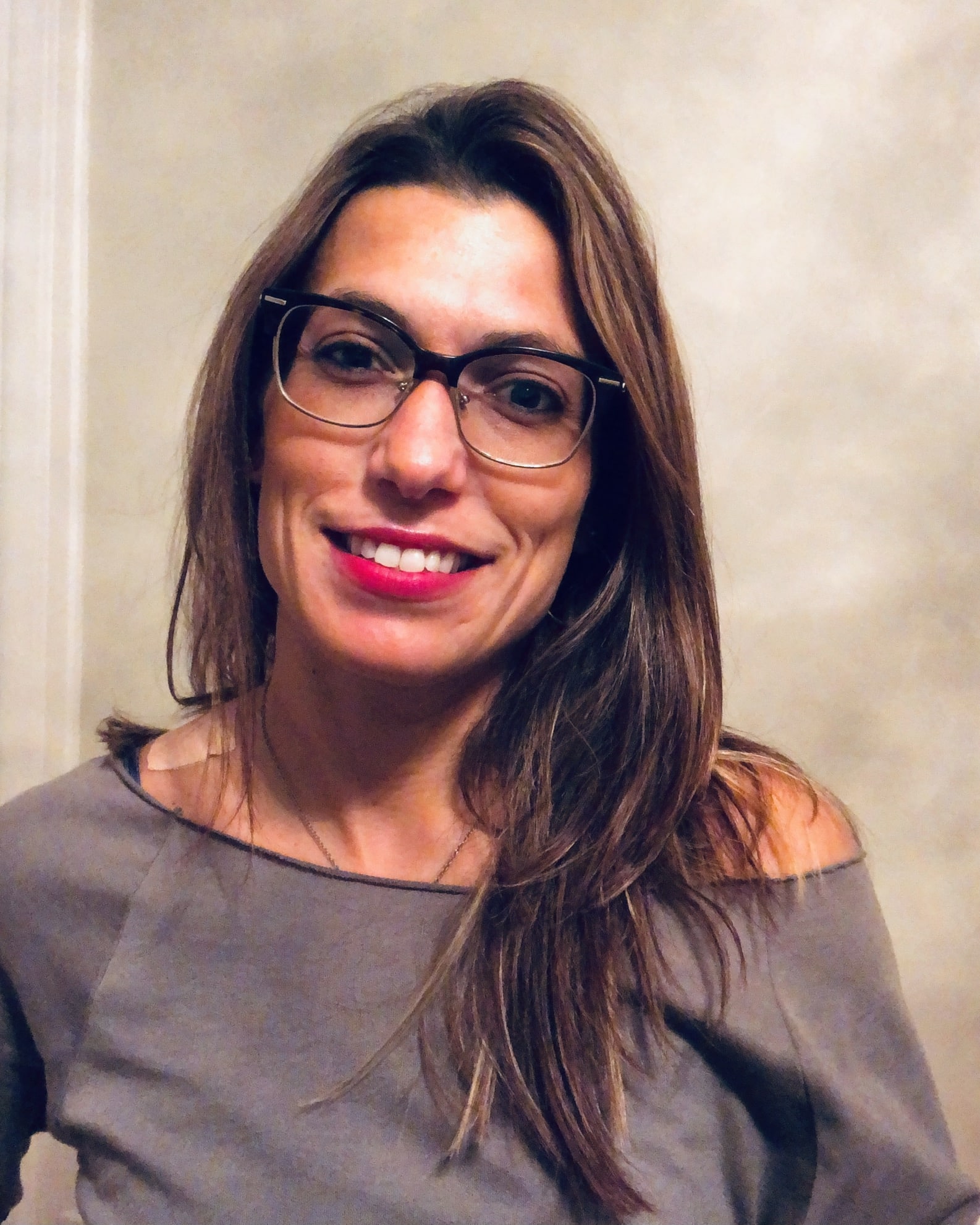 Lacey Kremer
Coach
Lacey loves biochemistry, sushi, reading, just about anything on HBO and just about any location near the water. To stay active she enjoys running and hopes to become a yoga teacher next year.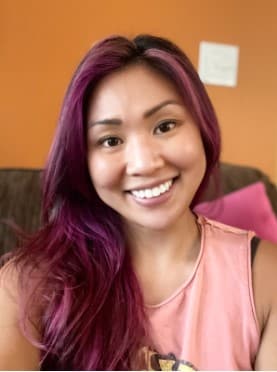 Lisa Hoffman
Coach
Lisa is a lover of dogs, food, working out, travel and organizing. She has two furry children and a husband she adores. She spends her free time crafting, being outdoors, frequenting wineries and breweries, napping and cleaning. She considers herself an extroverted introvert and loves helping others.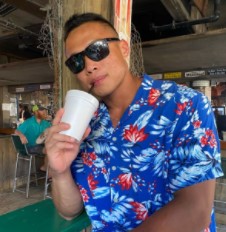 Long Nguyen
Coach
Long was born and raised in Vietnam, but has lived in the United States since 2010. He loves eating, travelling, connecting with new people and powerlifting! He even completed his first bodybuilding show last year.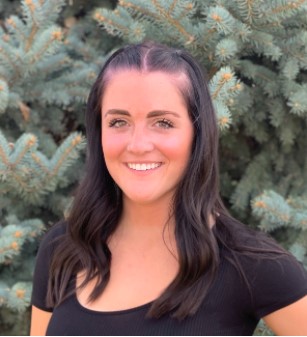 Madi Starling
Coach
Madi grew up in Colorado & loves the mountains for hiking and snowboarding. She played the flute for 8 years, but opted to pursue fitness instead of music in college. She loves road trips, hammocks, the beach, pancakes, pasta and of course – the gym!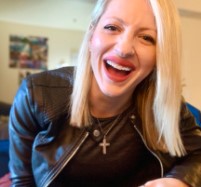 McKensie Stanton
Coach
McKensie loves reading, writing, rapping (that's right, yo) traveling, adventuring, frolicking, you know. Exercising, laughing & getting after it, bro. Her favorite read was 15 Invaluable Laws of Growth by John Maxwell. That was the first book she read out of college – and found it to be a straight up game changer!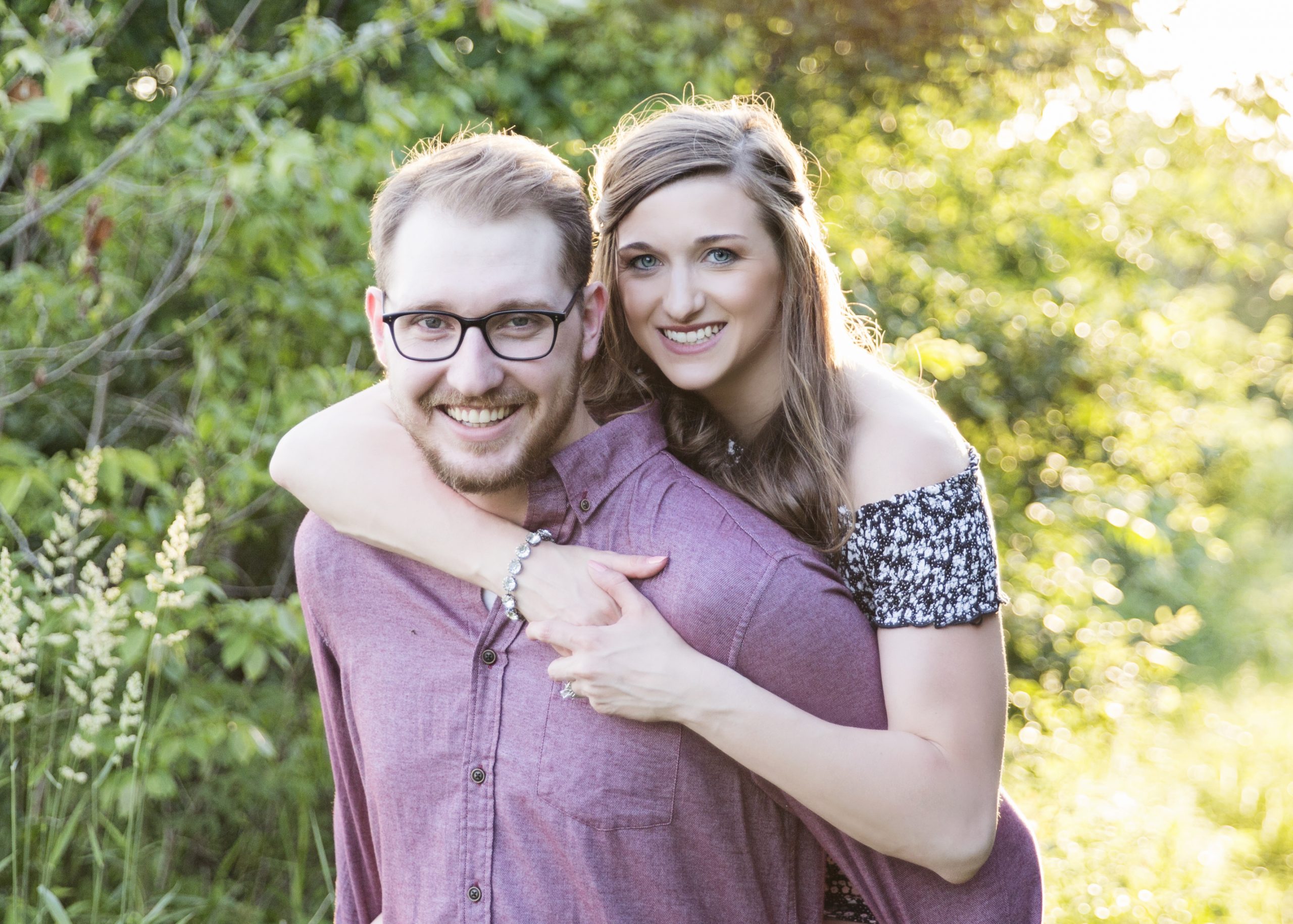 Megan Lincoln
Coach
Megan loves working out, tumbling, and spending time with her friends, family, fiance and Bernedoodle, Duchess! Megan was heavily involved in dance, cheerleading, and gymnastics growing up. She earned a degree in Nutrition and Dietetics with an emphasis in Sports Nutrition and Fitness/Wellness and went on to complete her Masters degree in Nutrition and Physical Performance and Dietetic Internship.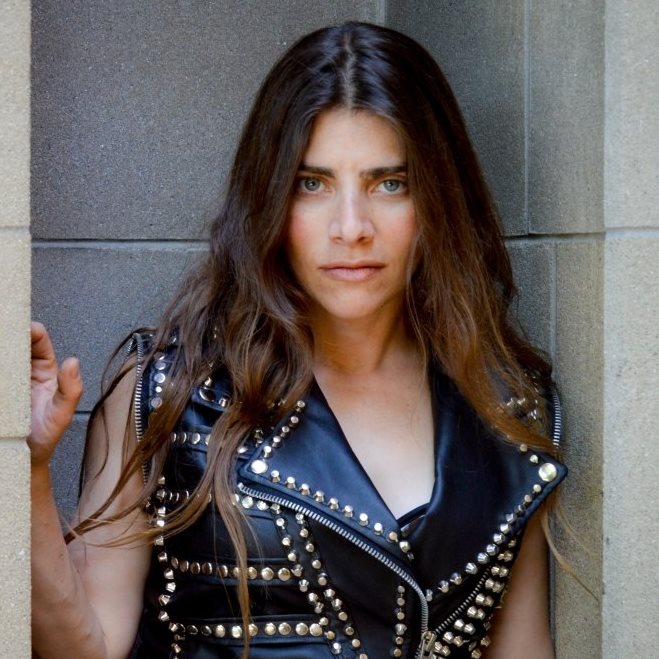 MELODY SCHOENFELD
COACH
Refuses to eat animals. Bends metal and tears phonebooks. Dad joke queen of North America.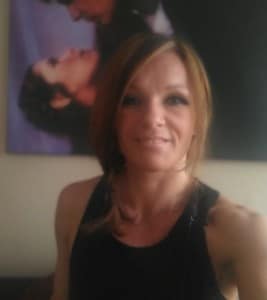 Michelle Cooper
COACH
Michelle is an animal loving mom to three and a HUGE Star Wars and Marvel fan. In addition to working out, she also likes Elvis, nachos and burgers, anything written by Stephen King, The Last Unicorn and is currently binge watching The Flash. While not really a huge traveler, Greece is high on her list of places she wants to visit!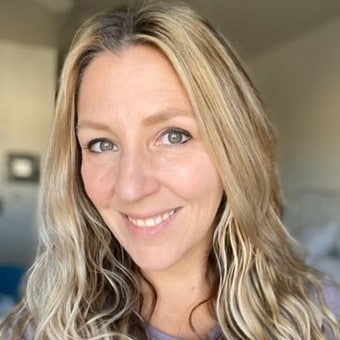 Nicole Doria
Coach
Nicole is a fitness lover and has run 2 ultramarathons and 6 marathons. She plans to add to that list this year by completing the Marine Corp Marathon & MCM50K. In addition to fitness she loves reading, creative writing, hiking, pizza, and of course her spouse and four kids.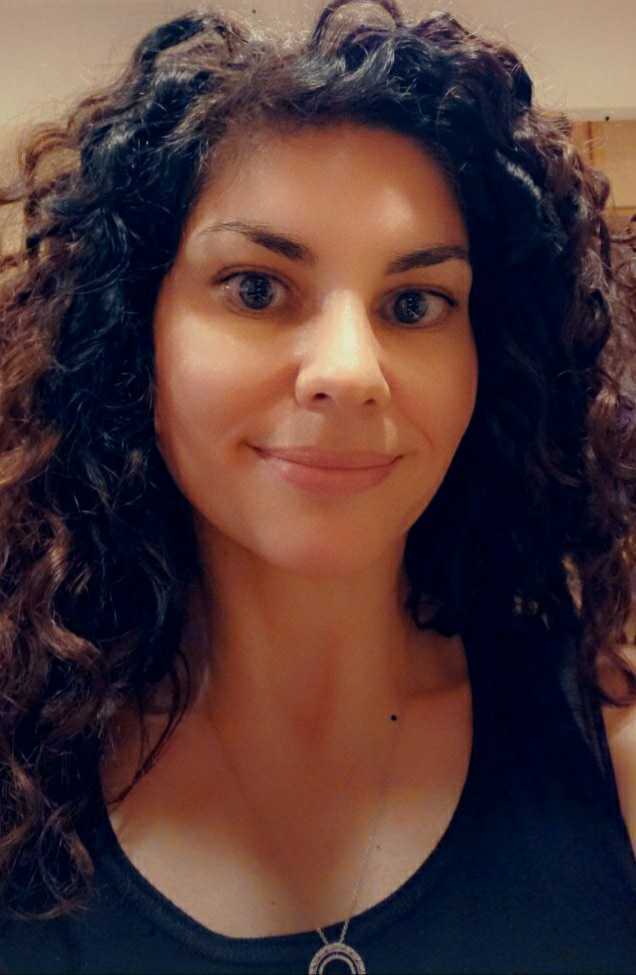 PATRICIA NIXON
COACH/ Client Experience Specialist
Patricia's favorite book is The Notebook and favorite pastime is sleeping. I think that may be a cause and effect thing.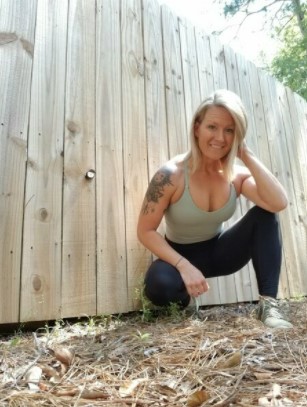 Rachel Burks
Coach
Rachel has a passion to inspire, empower and transform people's lives through health & wellness! She has competed in bodybuilding competitions for 3 years, which has given her a great understanding of how one can mold and create the desired physique. Rachel is also a mom to two kitty fur babies and loves to explore, shop and eat Oreos!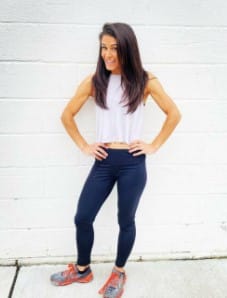 Razi Scott
Coach
Razi is a Boston girl living in the deserts of Cali. She can't sit still for longer than 5 minutes at a time and is happiest when she's around people. As a military spouse, they never stay in one location for longer than 2 years, which is equal parts exciting and exhausting. Her dog Shelby is basically her #1 homegirl. They like to play frisbee together and also curl up for a good true crime tv binge.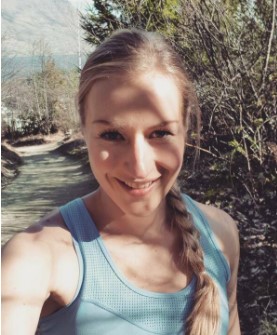 Regina Havalova
Coach
Regina is from the Czech Republic but has been living in New Zealand since 2011. She speaks Czech, Slovak, English and almost fluent Spanish. She loves ANYTHING outdoors. Hiking, biking, kayaking, snowboarding, you name it! She is also a gym junkie who loves strength training and any kind of HIIT. Of course she also likes some chill time and she enjoys reading, watching Netflix or blasting her favorite tunes.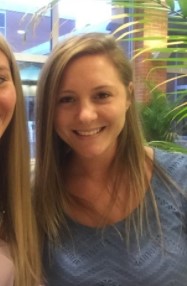 Samantha McClelland
Coach
Sam lives in a small town outside Pittsburgh, PA, and recently bought her first house! She absolutely loves animals and has a dog and cat (yes, they're actually BFFs). We'll see how many more she rescues in the coming year. She also grew up as a swimmer and runner, and still loves running.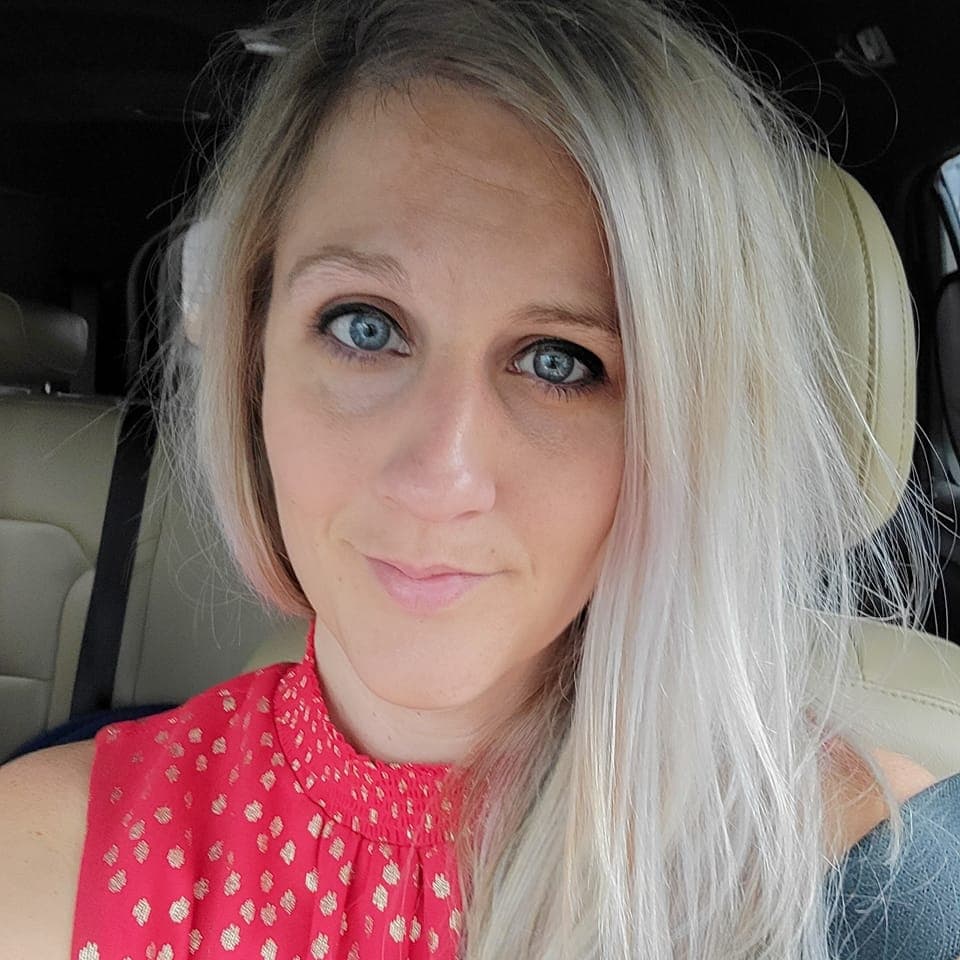 Sara Moyer
Coach
Sara lives in Pennsylvania with her husband Tyler, son Tucker, and dog Kona. She loves traveling anywhere, but if it has a beach that's an extra bonus! In her free time, she enjoys running, hiking, camping and playing with her son. While Sara grew up on the west coast for most of her life, she moved to the east coast when she was 23 and finally saw snow for the first time!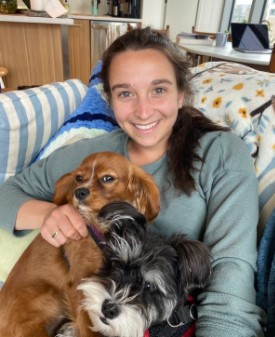 Sarah Oliver
Coach
Sarah is an avid marathoner and puppy-mom located in the Boston area, or anywhere she can find a beach! She has ever-flowing optimism and focuses on a non-diet approach to health and wellness as she works with clients to improve their relationship with food and body. Some of her favorite things include coffee, ice cream and Martha's Vineyard.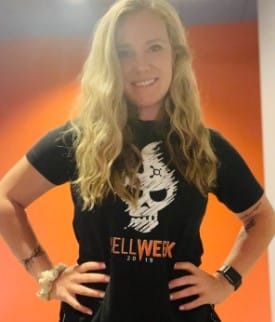 Sarah Shelleby
Coach
Sarah is a lover of staying active inside and outside of the gym, hiking, music, tattoos and way too much else to list here! She lives in the black & gold city (Go Steelers!) and nothing makes her happier than a road trip! She enjoys going to music festivals, hiking, kayaking and trying new restaurants! She is extremely positive and optimistic and her goal is to help her clients learn to love their nutrition as a way of life and not a diet.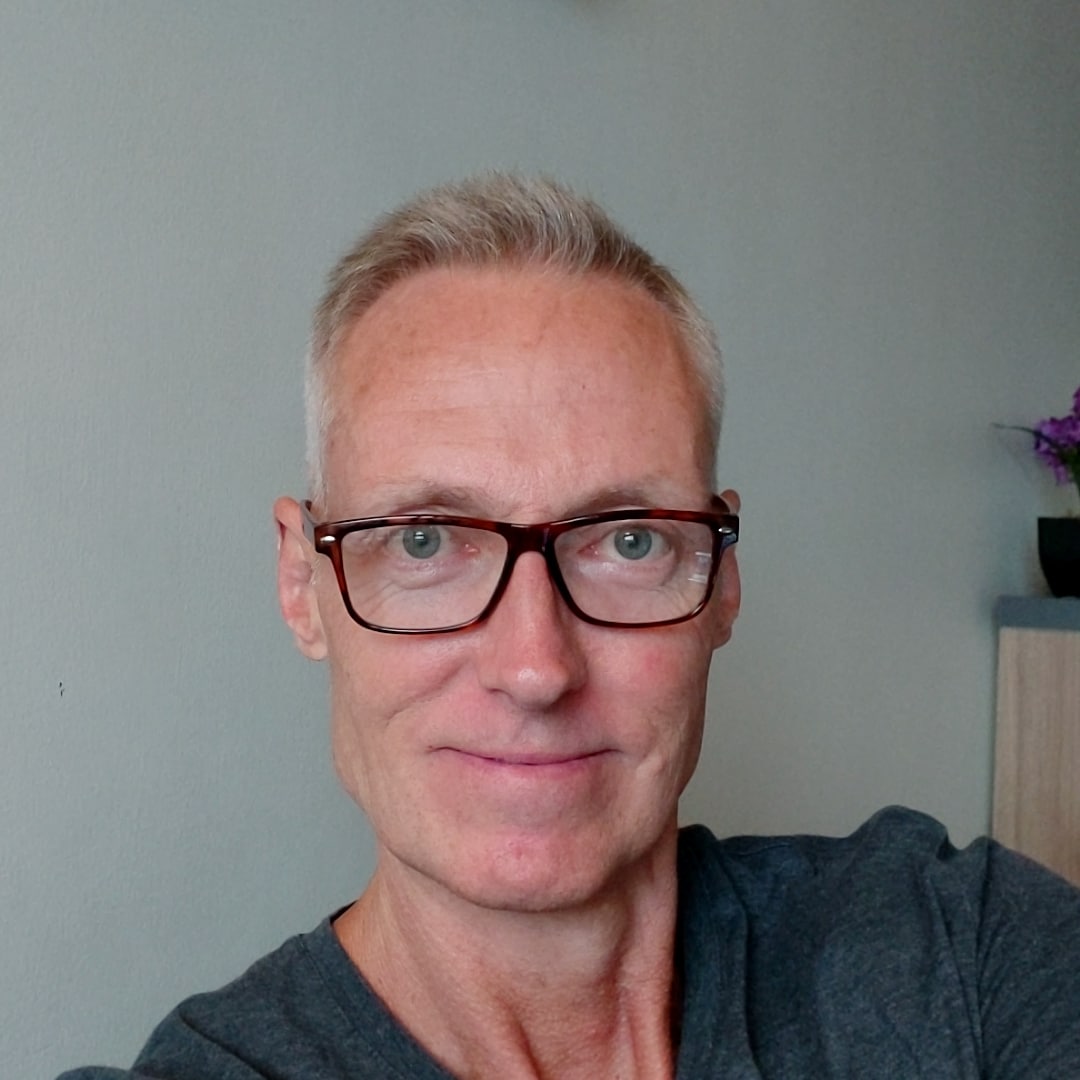 Scott Newton
Coach
Scott loves taking on new challenges! He lives a healthy lifestyle and enjoys travelling to new places. Thisyear he plans to spend 6 months in Mexico and Colombia learning as much Spanish as possible. He also enjoys investing, reading about current events & following a structured science backed health, fitness and nutrition program.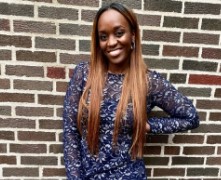 Shayla Cooper
Coach
Shayla is a music geek and not only loves to see live music, but she also sings. She writes, loves sports (Go Ravens! Go Spurs!), and loves a good competitive game night. She is currently daydreaming about where her next trip will be, but she and her husband have enjoyed Sydney, Rome and San Pedro.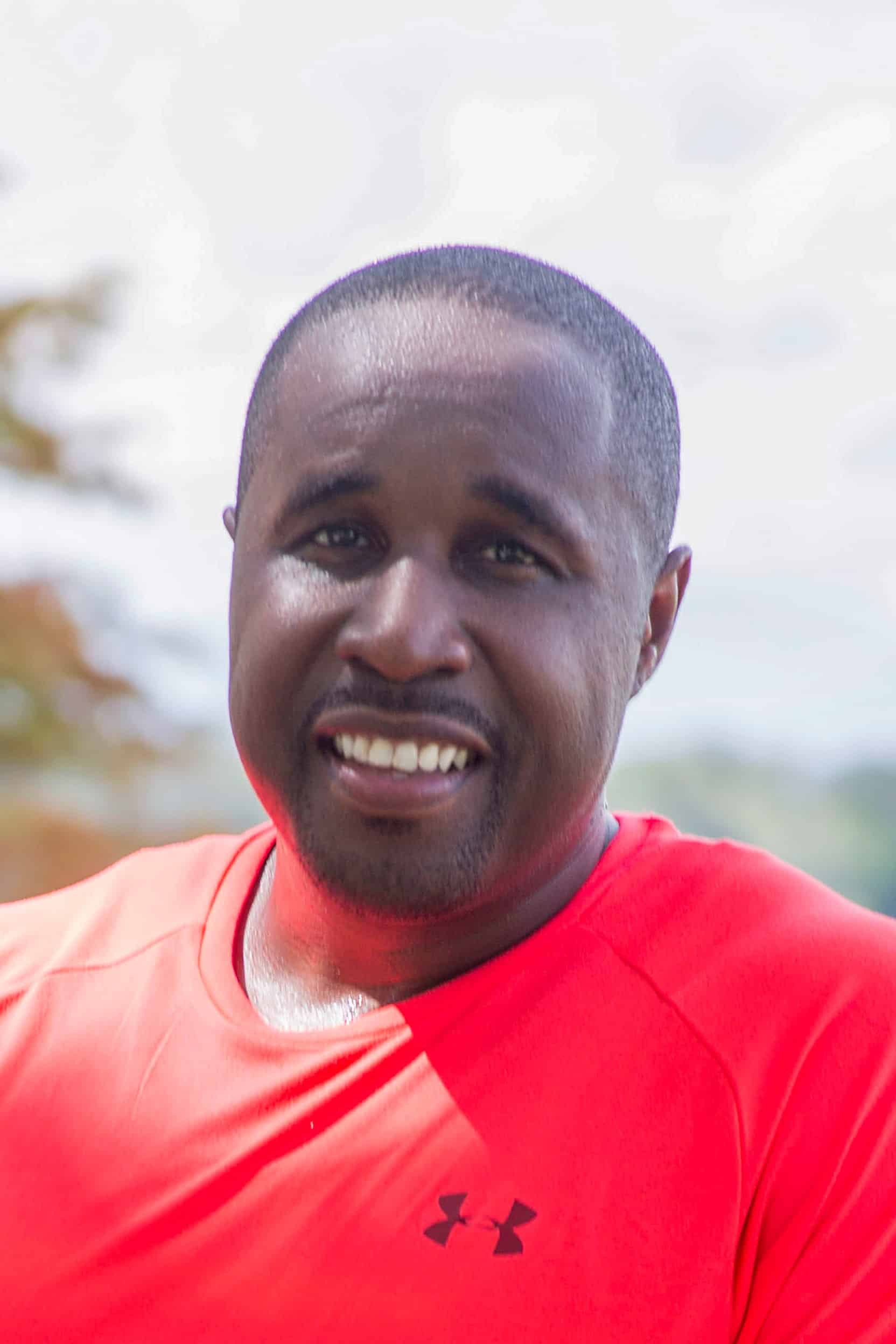 Steven McDaniels
Coach
Steven was born in Chicago, Illinois, but was drawn to Florida after a fun vacation to Disney when he was 12 years old. He's been a Florida resident for 14 years and loves it! He enjoys board games, flag football, reading, movies and craft beer. Steven is married with 4 kids & loves being active with his family.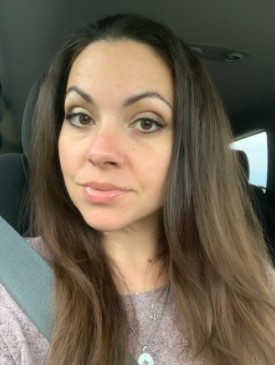 Susan Don
Coach
Susan is an eternal optimist and also a wife, mom to 3 teens, and 2 dogs. She loves to read suspenseful books and plans to run a half marathon this year! Some of her favorite foods are suhi, tacos, burgers and shawarma.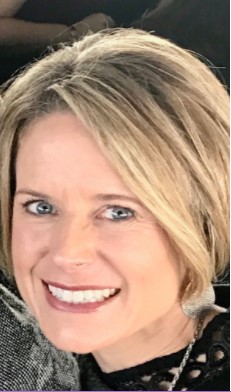 Susanne Dilley
Coach
Susanne lives in Kansas with her husband of 22 years and their three kids. She loves spending time with her family and friends, traveling, date nights, movies, reading, lifting and Zumba!One of her favorite places to visit is Aruba & she loves a good book on the beach.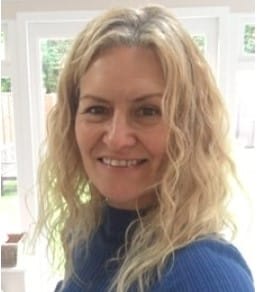 Suzanne Mays
Coach
When not working out in some way, Suzanne enjoys walking her dog, reading and whenever possible getting away on some kind of holiday (often in a caravan). She also has a unique superpower and can smell things before anyone else.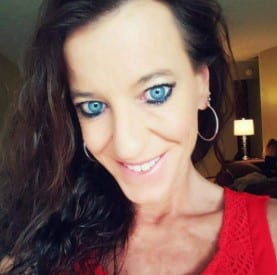 Tabatha Bolton
Coach
Tabatha is a mom to 3 boys and a Masters Crossfit Athlete who is passionate about fitness and nutrition. Her favorite food is spinach and her favorite place to travel to is South Carolina. This year she hopes to win a Crossfit competition!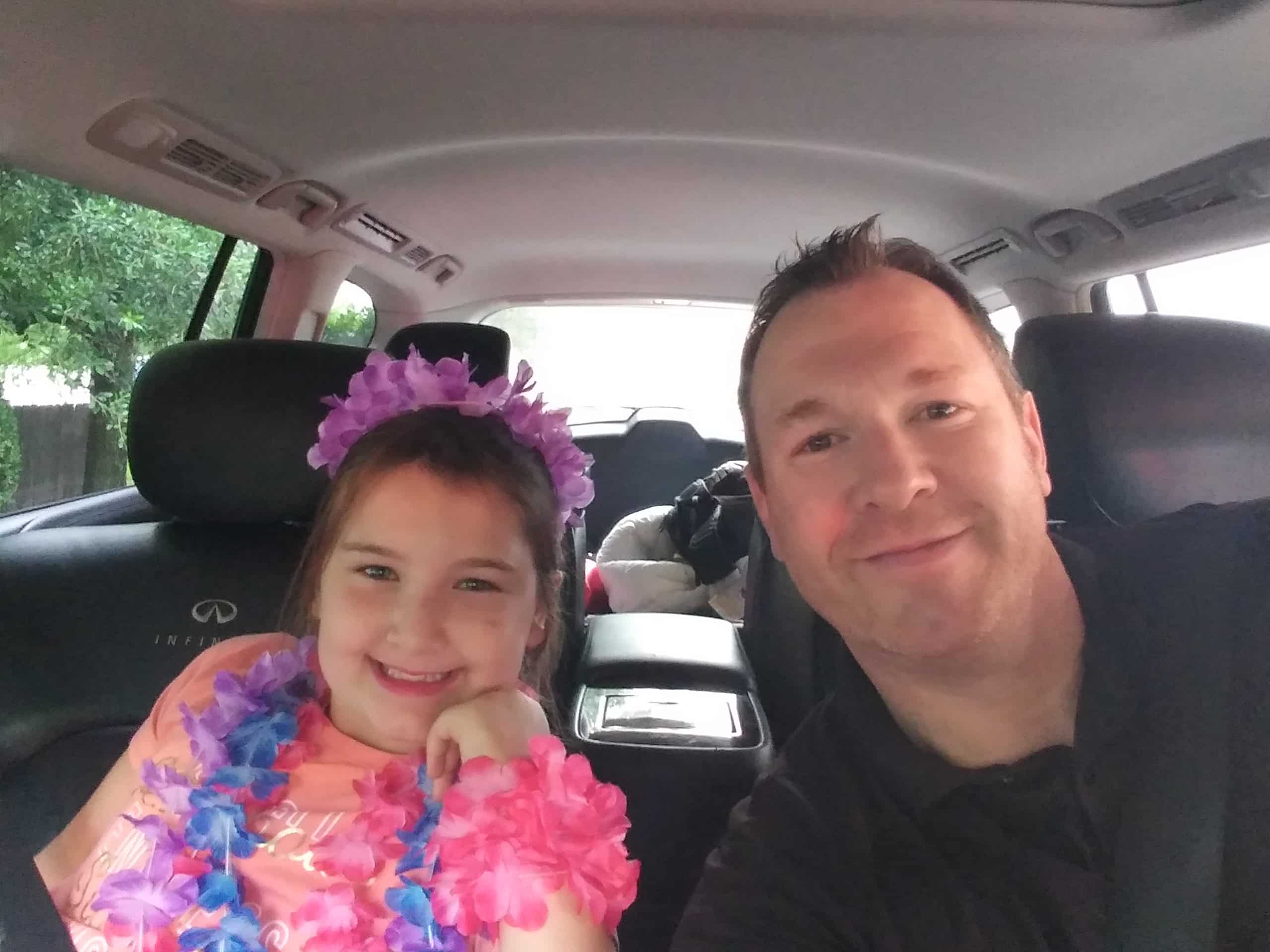 Tavis Piattoly
Coach
A dietitian turned heavy metal, open mic night acoustic poet. Not sure how that all works, but he's pretty fabulous.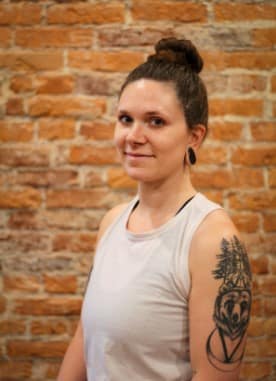 Taylor Martin
Coach
Taylor is a full time mom who loves running, lifting, hiking and yoga. She loves to travel anywhere with pine trees, but has always dreamed of returning to Algonquin, Canada. She also likes cooking and finds sweet carbs like granola and pastries to be her fav food!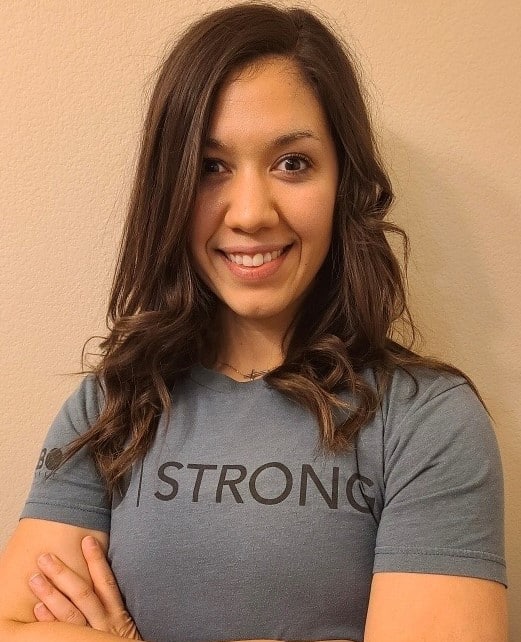 Tazh Wilding
Coach
Tazh loves to travel and has even lived in Peru for a few years. She also loves her dog, her coffee maker and her super rad hubby.She has a background in powerlifting and Crossfit and loves to lift all the heavy things. For balance she also does yoga…and is working on developing a relationship with cardio.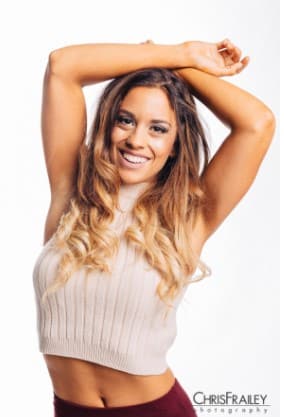 Tessa Codina
Coach
Tessa enjoys hiking the trails in central Oregon and other areas in the Pacific Northwest. While she is very active with personal training and other fitness certifications, she also enjoys some down time watching movies, playing video games & travelling.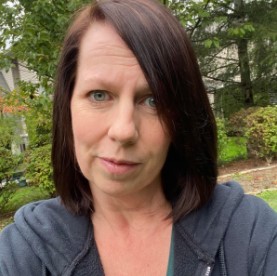 Tina Cox
Coach
Tina loves to hang out with her family, cook for those she loves and play video games and board games together. She also enjoys long walks with Penny, her retriever-border collie. She is married with 4 grown kids, 4 grandkids and 1 dog. You can also catch her reading anything by Stephen King, as well as all horror/thriller novels. But you'll never catch her reading the same book twice.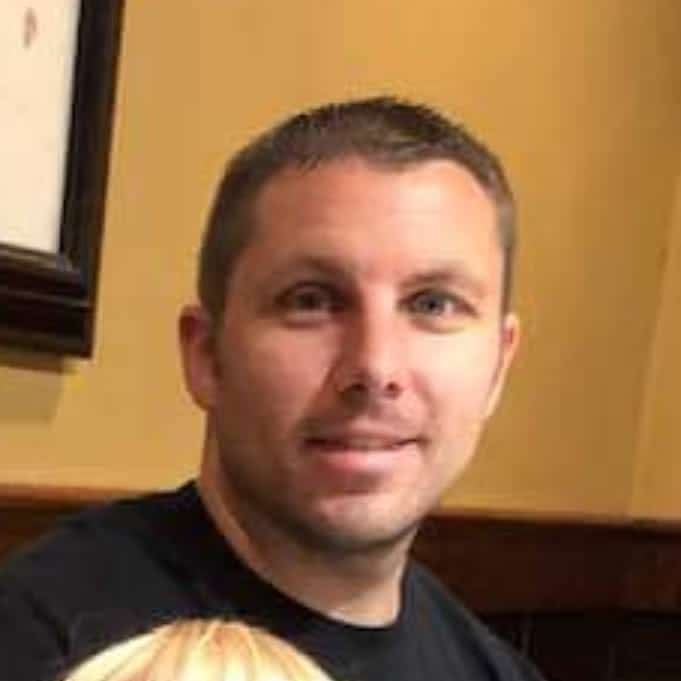 Tom Franclemont
Coach
Probably the nicest New Yorker you'll ever meet.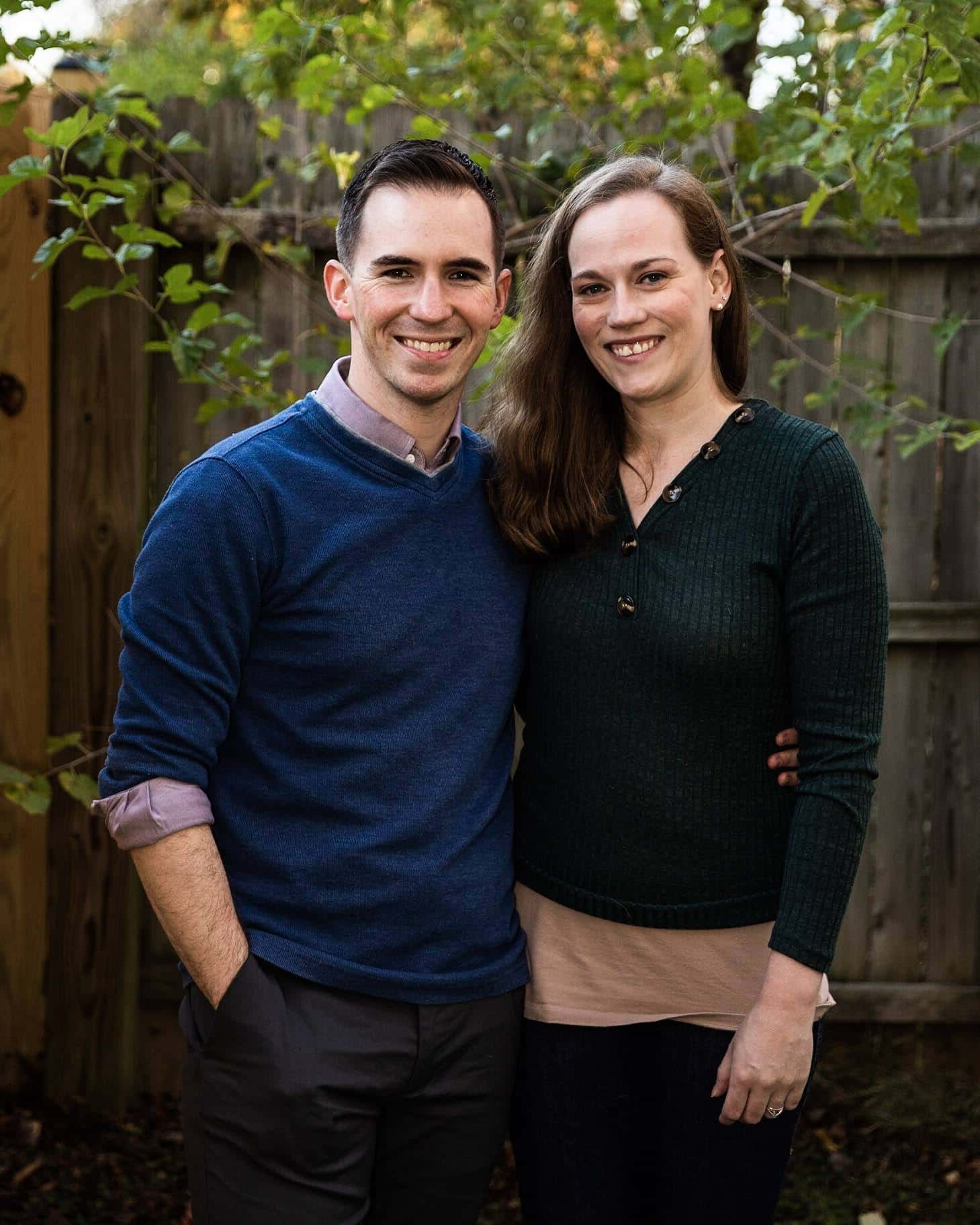 Tosha Boyd
Coach
Holds a punch card for surgeries (one more and she gets a free one). Is in the running for second most dogs on the team.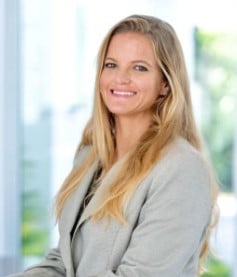 Victoria Burgess
Coach
Victoria's life passion is surfing and she loves spending time in the ocean, and doing anything outdoors. She loves inspiring others to reach their goals and has been passionate about helping others her whole life. She spent 16 years as a firefighter/paramedic prior to switching to the nutrition/performance field. She also has a world record in Standup Paddleboarding, being the first (and only) female to SUP from Cuba to Key West. (non-stop, 115 miles, in 27 hours and 48 mins) Incredible!!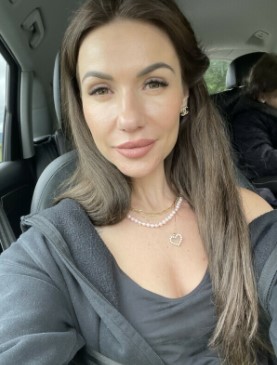 Victoria Cepule
Coach
Victoria is originally from Lithuania, but has been in the US since 2019. She loves to travel with her family, read, research and create amazing macro friendly recipes! Victoria's superpower is her ability to motivate even the saddest person in the world. She is also a wife and mother, and loves her 2 chihuahua's.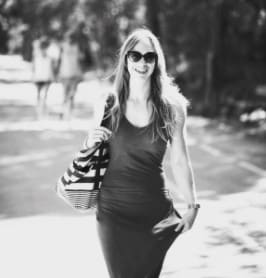 Jem Plester
Email Marketing Specialist
Jem is a straight talking Brit who loves the country life, deadlifting, travelling, gin and animals. She's passionate about showing people that diets do not have to be restrictive and that weight lifting doesn't make women bulky. Her two superpowers are pullups and making gin disappear. If you can't find her chasing some deadlift PB's in the gym, you'll find her with her horse either chilling out at the stables or out eventing. She's also a real foodie and loves to travel.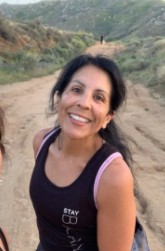 Monica Padilla
Client Account Executive
Any time Monica can spend with her family is her favorite! Outside of that, she enjoys hiking, shopping and truly anything that surrounds her with positive energy and her favorite people!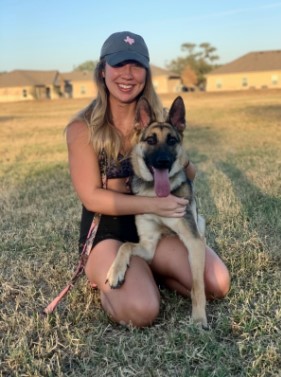 Gabi Little
Lead Client Experience Specialist
Gabi brings many years of customer service experience to the MI-CES Team! She also enjoys hitting the gym, mexican food, and reading. Gabi actually has a goal to read 23 books before her 23rd birthday. (and so far, she's ON track!)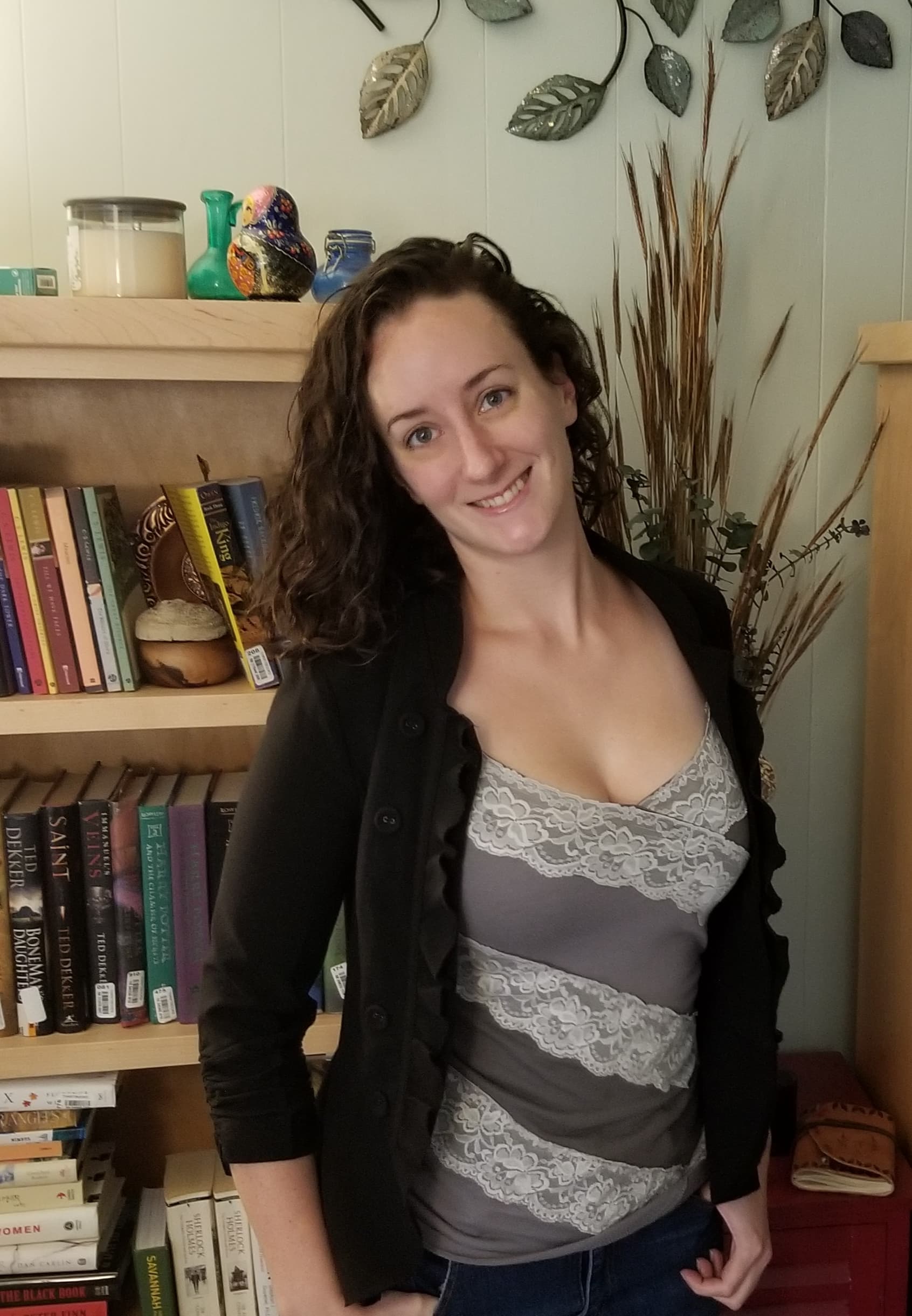 ABIGAIL MINKS
Client Experience Specialist
Abigail's personal superpower is her cookie baking skills, but her bucket list includes mastering the pastry and pie crust. She also likes hiking, baking and reading…but we're mostly just impressed with her cookie powers.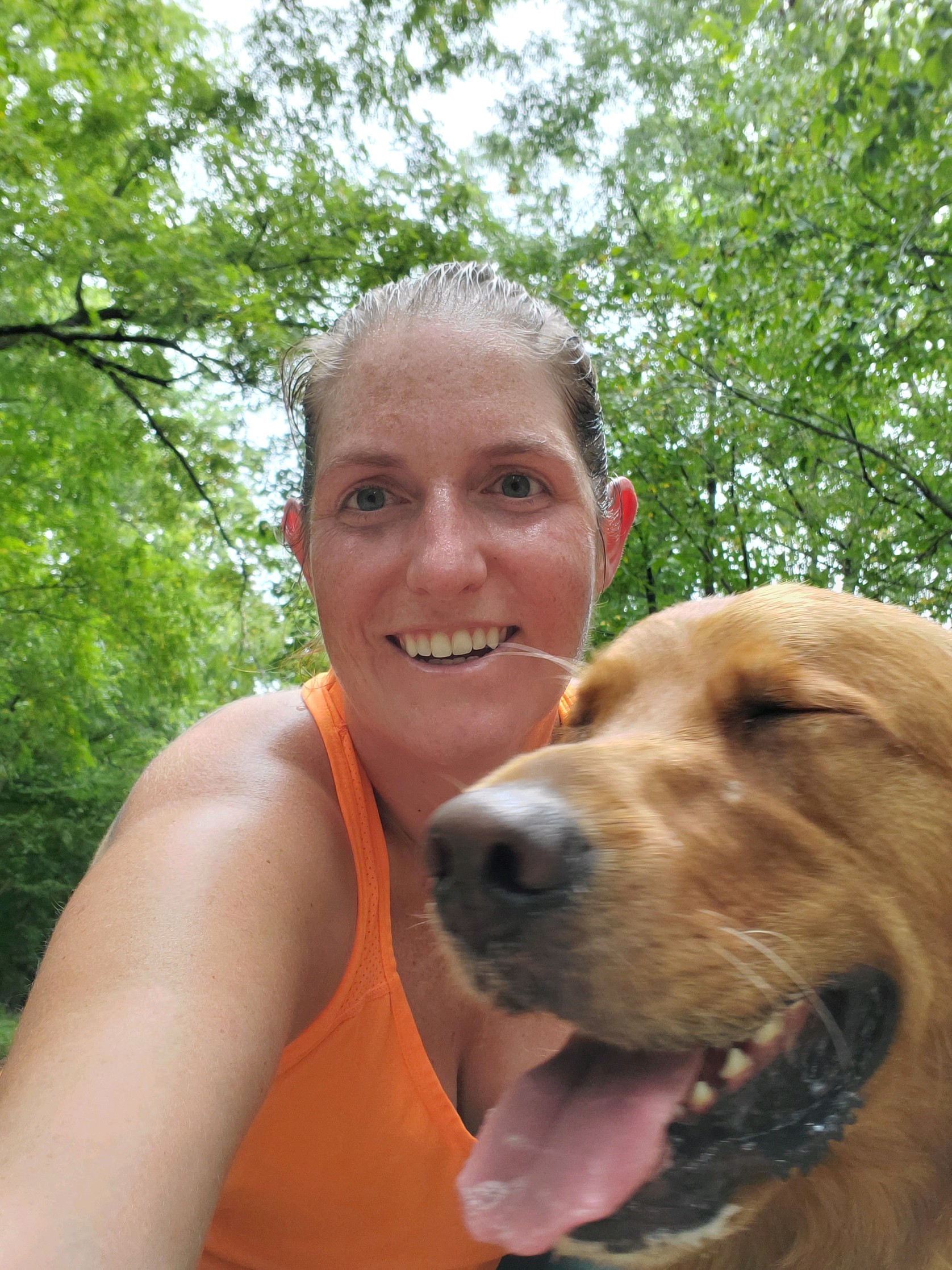 Adrianne Fuller St. John
Client Experience Specialist
Adrianne is a runner and dog mom. She also loves to garden, cook and watch football and the Golden Girls. She has a special knack for creating the yummiest foods and her favorite things to eat is cheesecake. Not just mediocre cheesecake….the good stuff. You know the kind.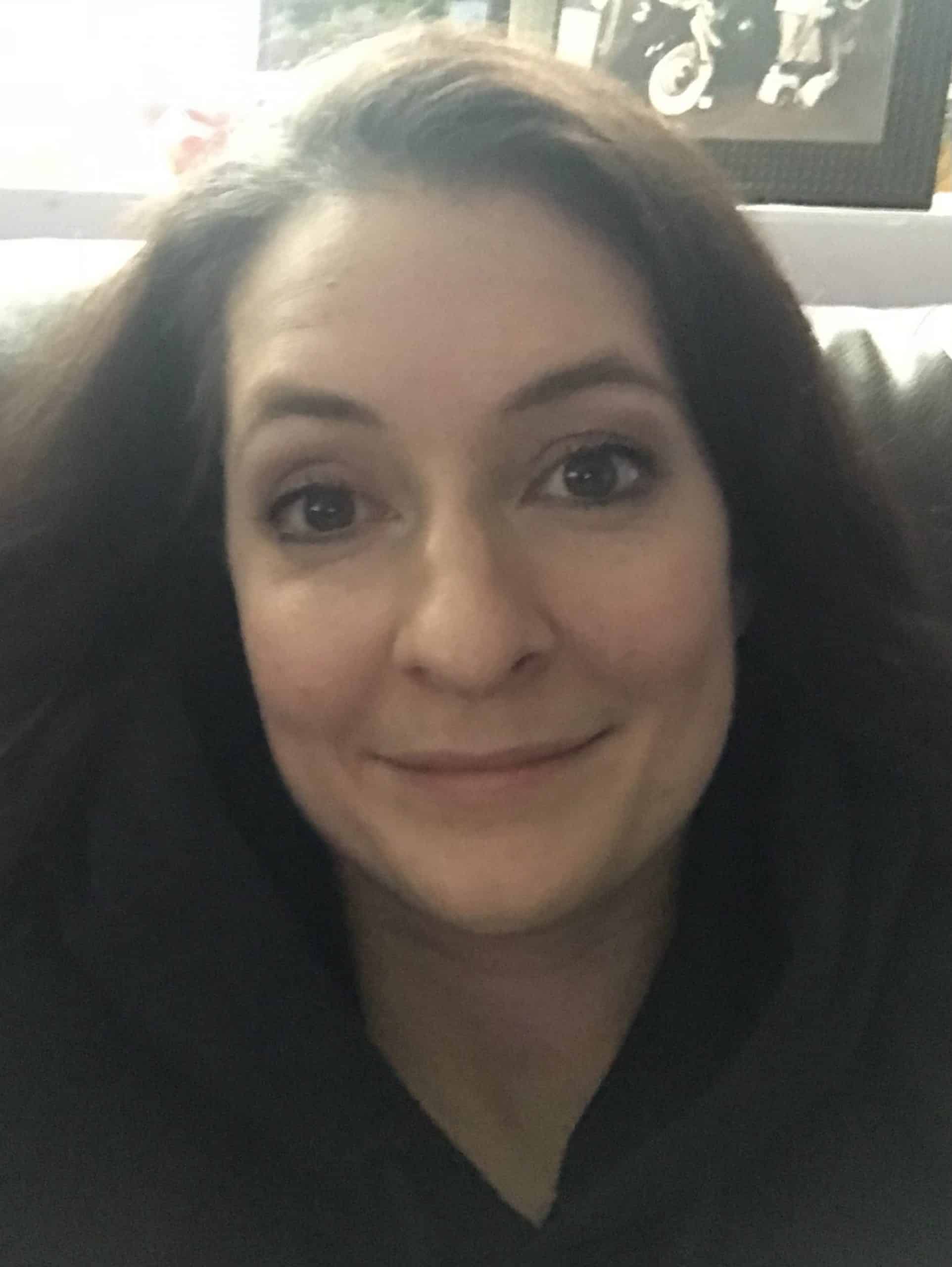 Brittney Zimmerman
Client Experience Specialist
Brittney is a mom to 2 kids and 4 fur-kids. Through her own health journey, she realized her passion for helping others become healthier, happier and more confident. Some of her favorite things include books (To Kill A Mockingbird ranks high), deadlifts and gummy bears.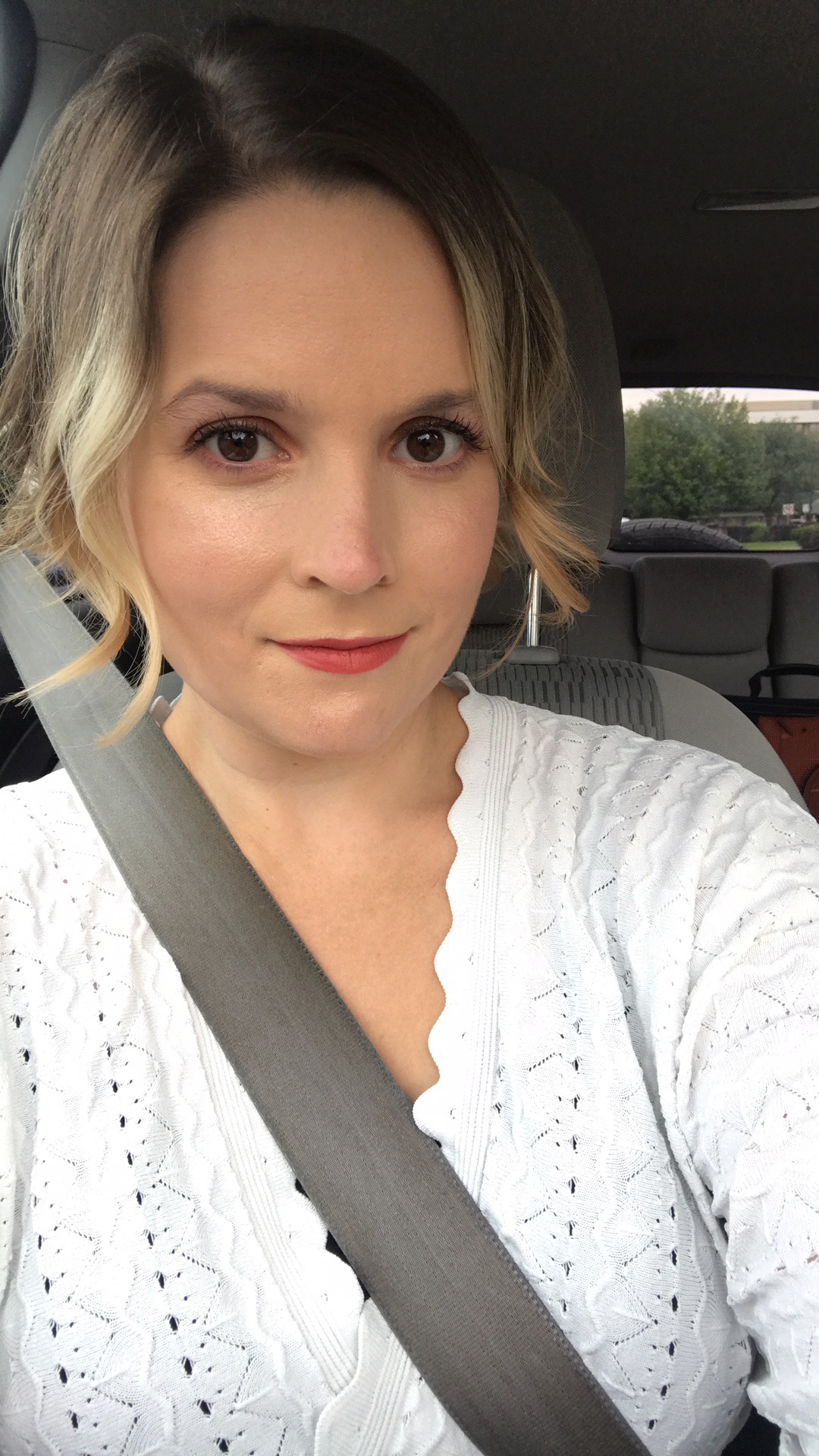 Cass Estey
Client Experience Specialist
Cass likes short walks on the beach, starburst candy (only the red and orange ones), and listening to murder podcasts. She spends her free time reading, crafting and being a cat lady. Her favorite food is…all things breakfast.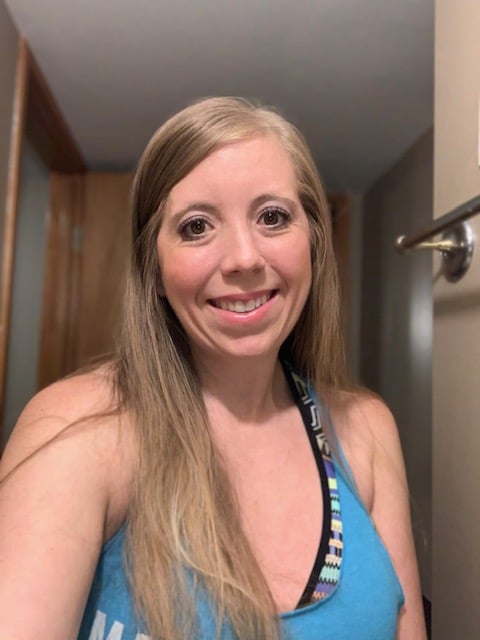 Carissa Largent
Client Experience Specialist
Carissa enjoys family time, dance parties, seeking out new ways to make her hubby roll his eyes, and glamping! This lady loves fruit, cheesecake and is working on her personal trainer certification!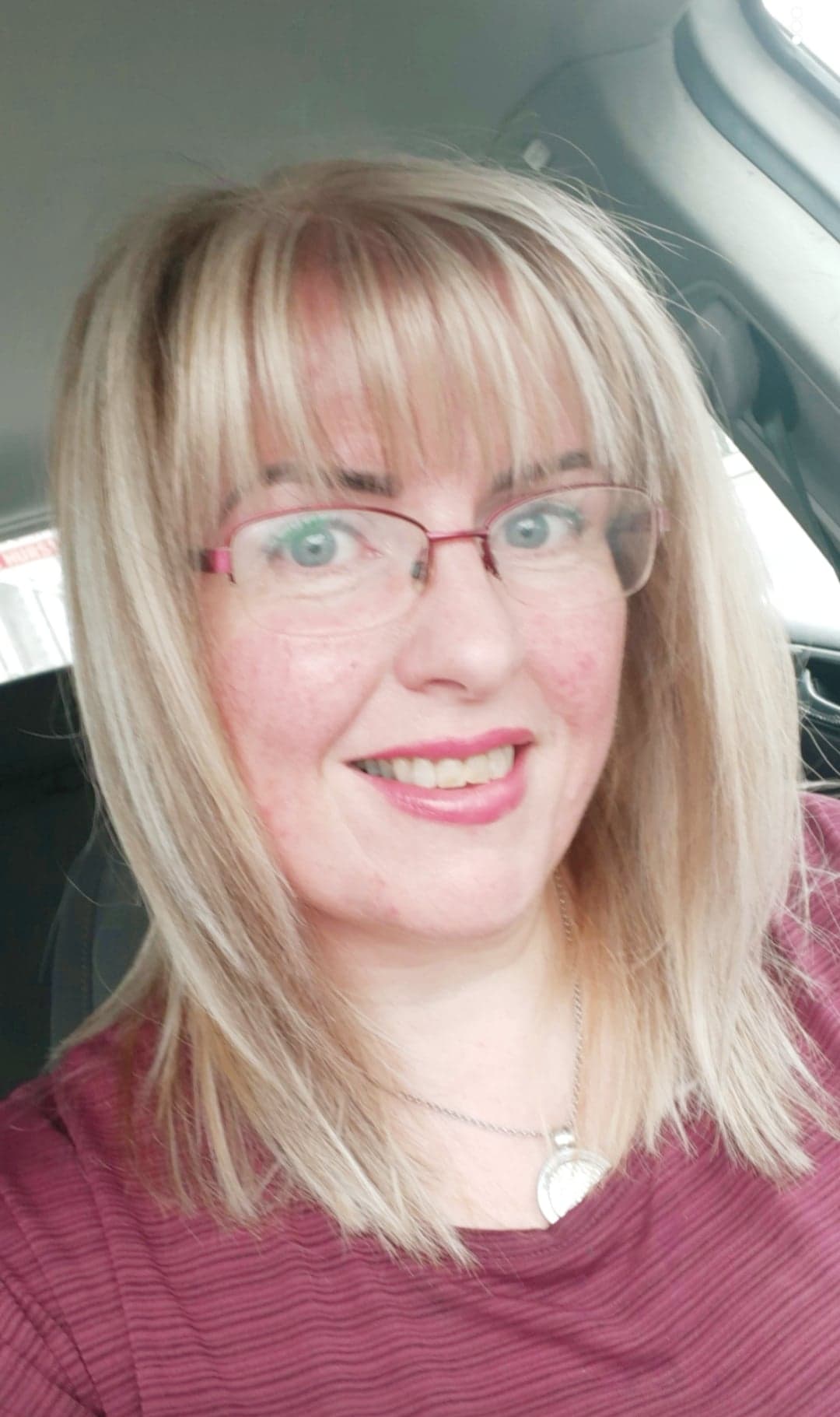 Caroline McCreesh
Client Experience Specialist
Caroline enjoys hiking the beautiful hills and mountains around her home in Ireland and even plans to climb Croagh Patrick this year. She has an Art and Design degree and after several years of teaching, she has returned to work in her family construction business. She is married to a part-time farmer and has three children.
Carol Anne Brinks
Client Experience Specialist
Carol is an educator at heart – working with special needs children and adults. She also enjoys hiking, crocheting and working in this friendly and supportive community!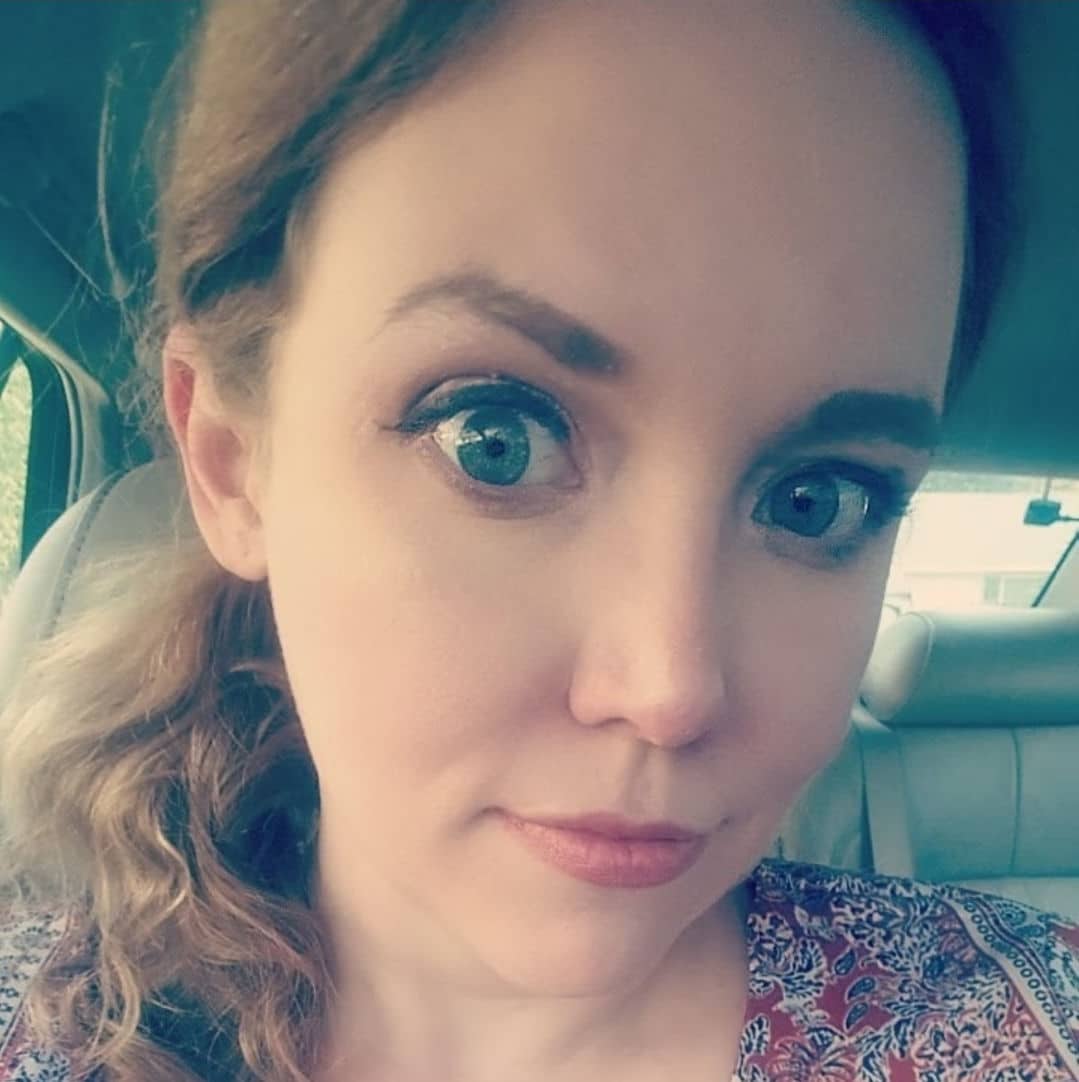 Catherine Lyn Aguilar
Client Experience Specialist
Catherine is a mom to two sons and a lab/boxer named Buddy. Her superpower is her incredible ability to recall random useless information, so be sure to get her on your trivia team! She also enjoys traveling – Scotland and New Orleans currently rank as her top two places so far!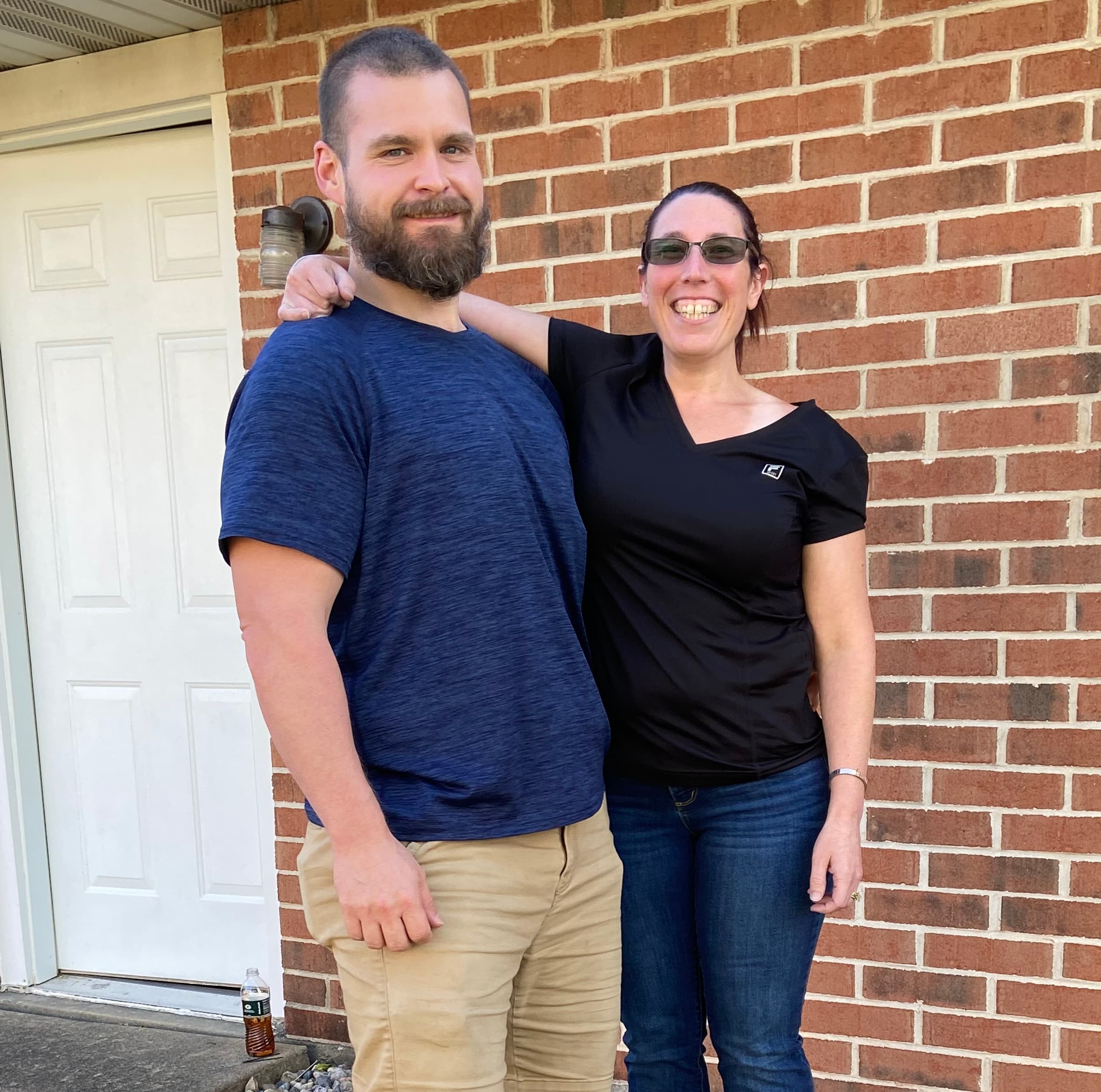 Dan Besaw
Client Experience Specialist
Dan is a numbers nerd, designer and teacher at heart.He enjoys making things, and in the process breaking things, and then fixing those things! Sounds like he has the key to happiness figured out, as his special superpower is "being focused and pretending to listen to my wife." I wonder if Dan knew we'd publish this.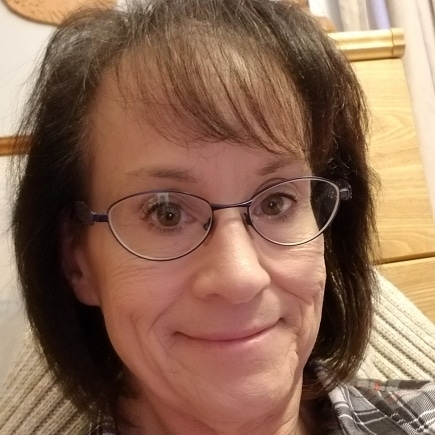 Janice Hertlein
Client Experience Specialist
Janice likes to read, learn, bake and cook. She makes a mean chili and homemade buns! She has had an amazing health journey of her own and now helps out in this group as a moderator!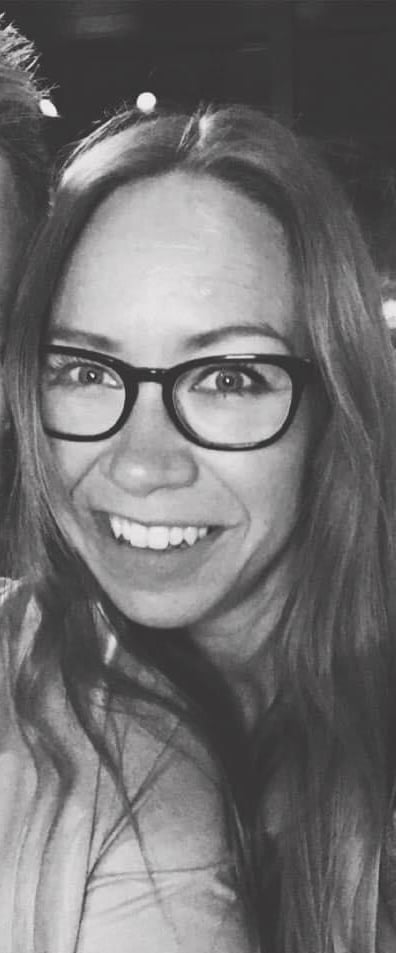 Jem Plester
Client Experience Specialist
Jem is a straight talking Brit who loves the country life, deadlifting, travelling, gin and animals. She's passionate about showing people that diets do not have to be restrictive and that weight lifting doesn't make women bulky. Her two superpowers are pullups and making gin disappear.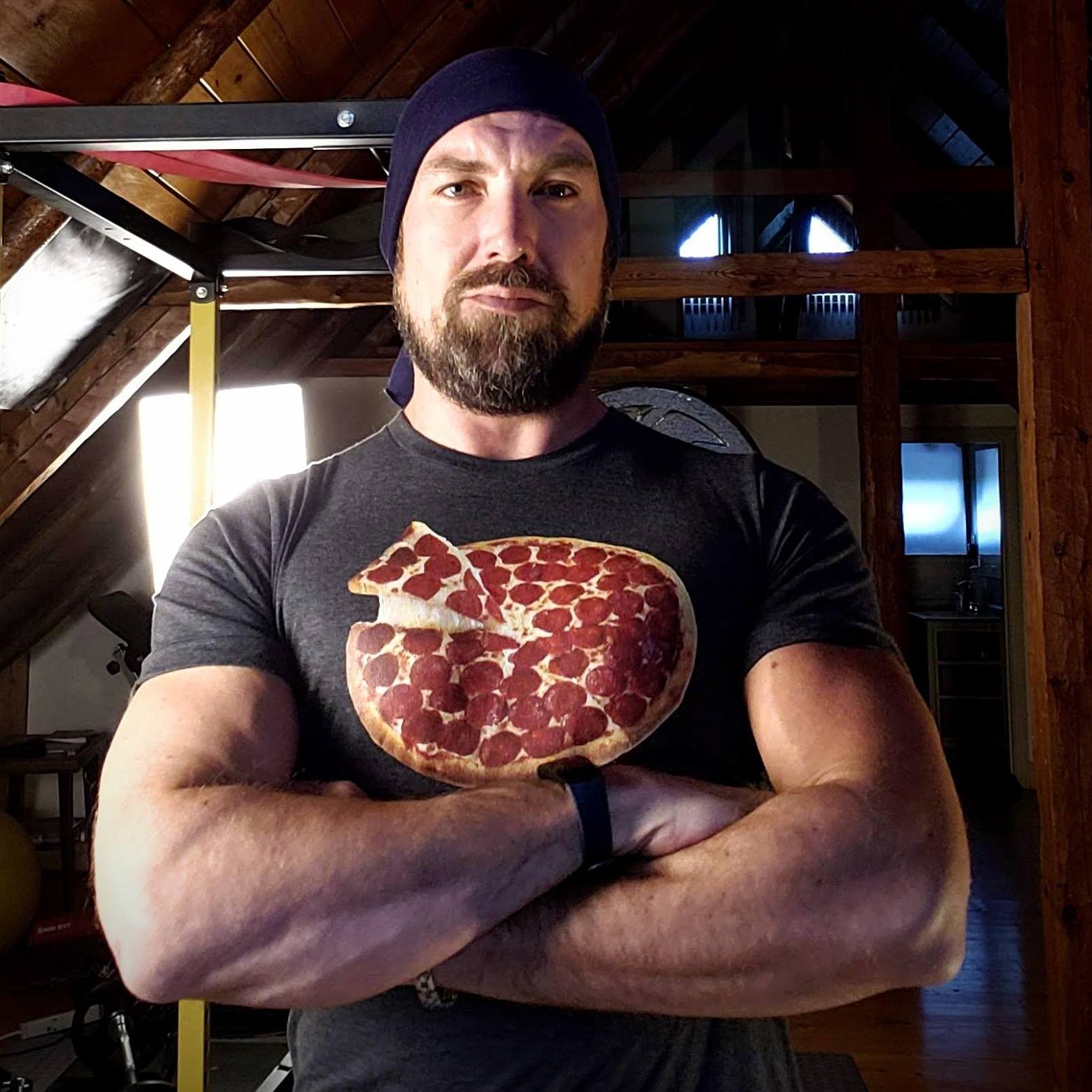 JER CHAPMAN
Client Experience Specialist/WEBMASTER
Cooks some of the most delicious-looking food on the internet. Solves every tech issue and saves the world at least twice a day. Accredited Pizza Scientist.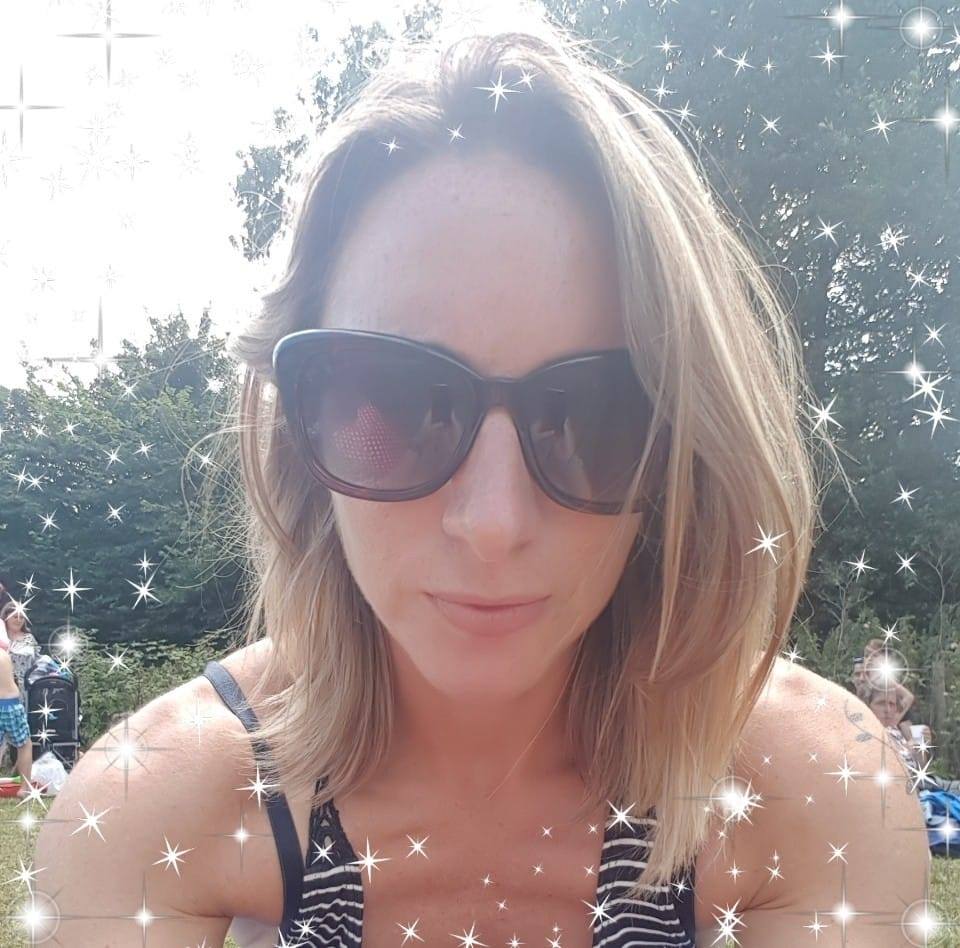 Jill Jolley
Client Experience Specialist
After several years as a project manager, Jill made a later life career change and became a 40-something fitness instructor with a particular love of kettlebells! She regularly teaches classes in Kettlebells, Spin, Powerhoop and Boxercise. If you ask her children, they will say Jill's superpowers include making the best mac & cheese and her ability to plank forever!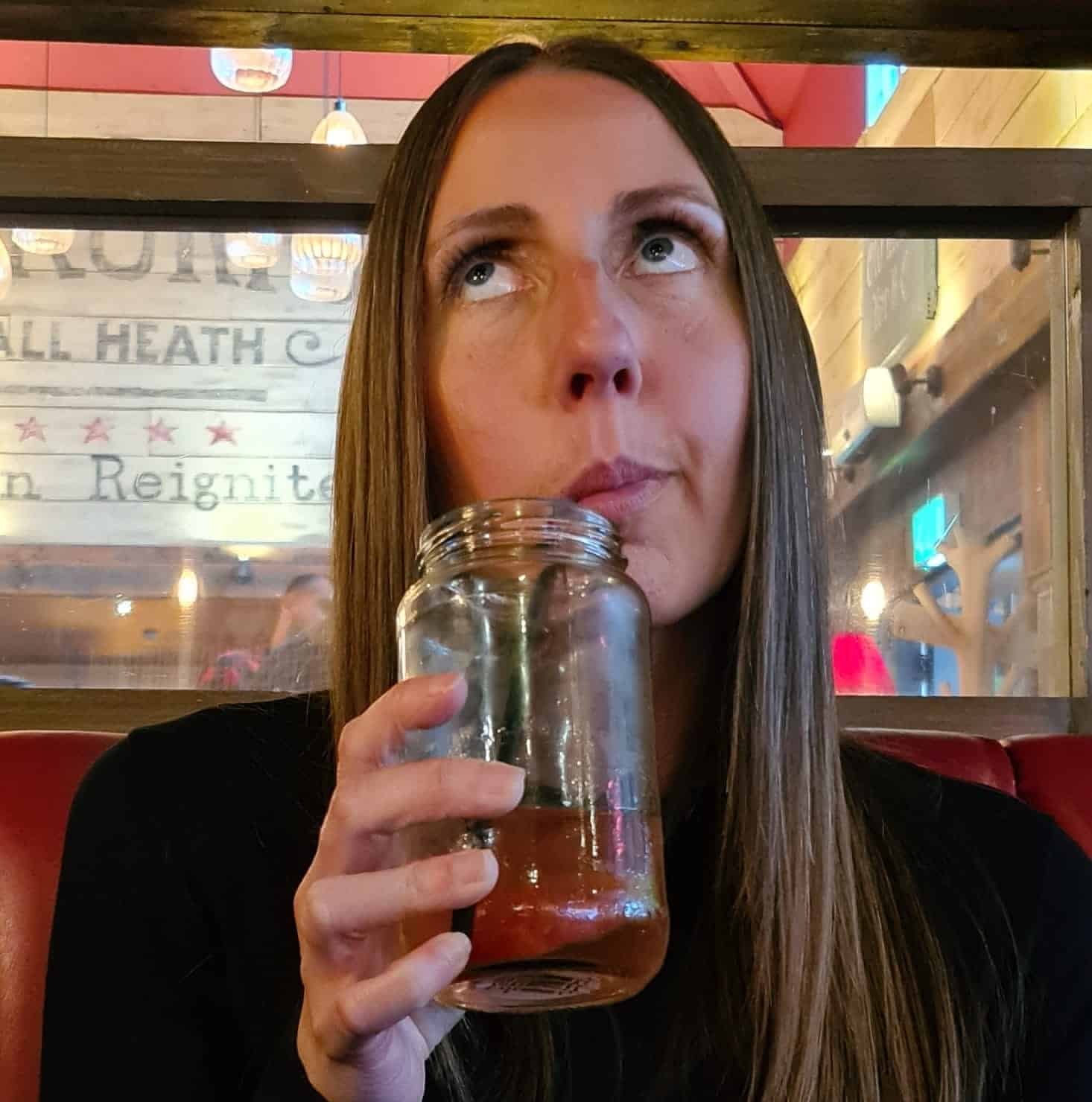 Kathryn Poole
Client Experience Specialist
Kathryn is a married mum of two teens. She loves walks with her bulldog and runs a business full-time which is her childhood dream come true! Her passion for fitness started when she got bad advice about diets and went on the hunt for the best! Now she gives that knowledge back and helps people to understand that diets don't have to be miserable, and that women can be badass weight lifters too!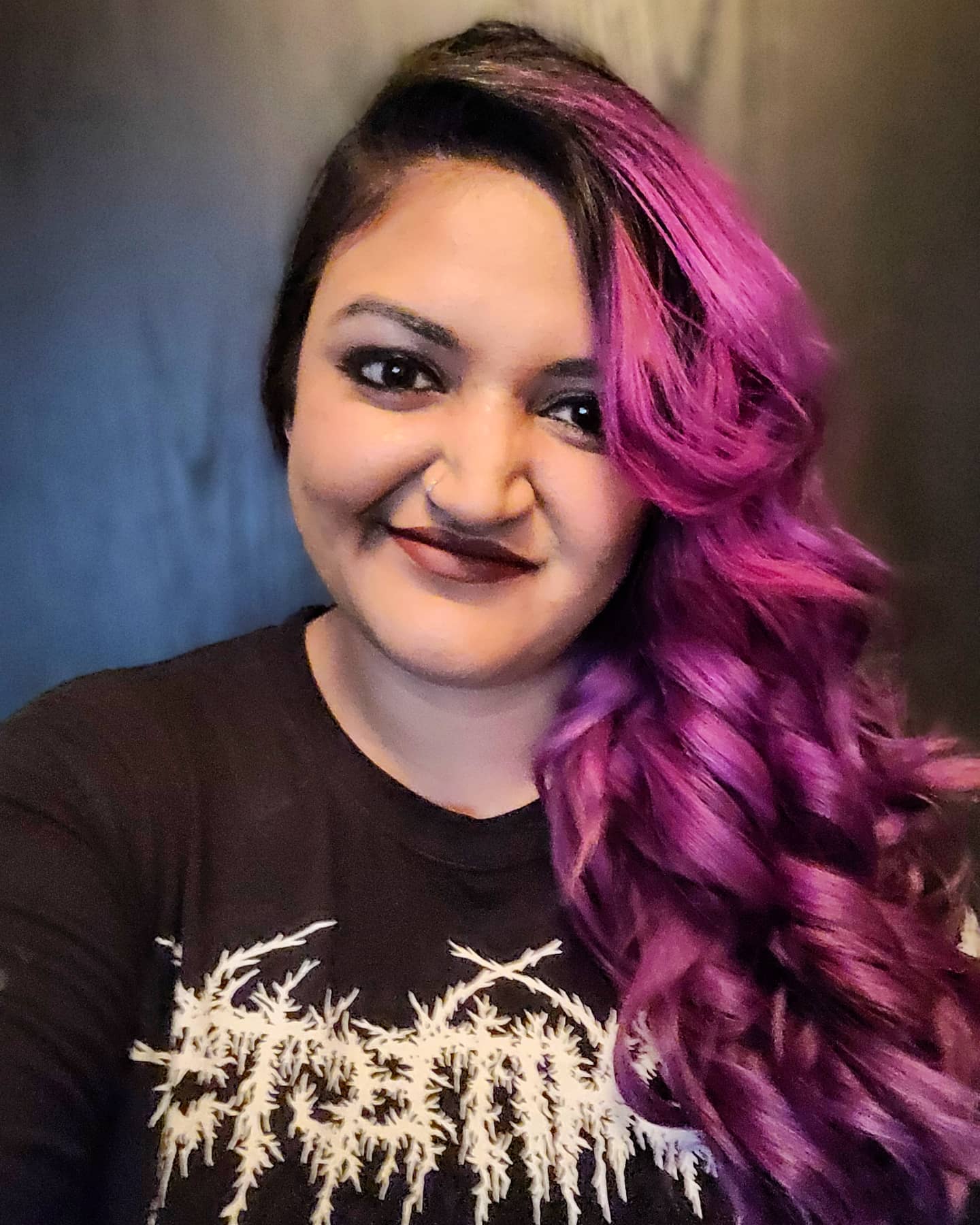 Shay Kumar
Client Experience Specialist
Shay is based in Toronto where she lives with her two dogs and sometimes some additional foster pups. She has a big heart for animals and does a lot of work with local rescue organizations and is working with her dogs on a protection sport training program. She also loves to hike, camp, go to music festivals and concerts, travel and spend time with friends.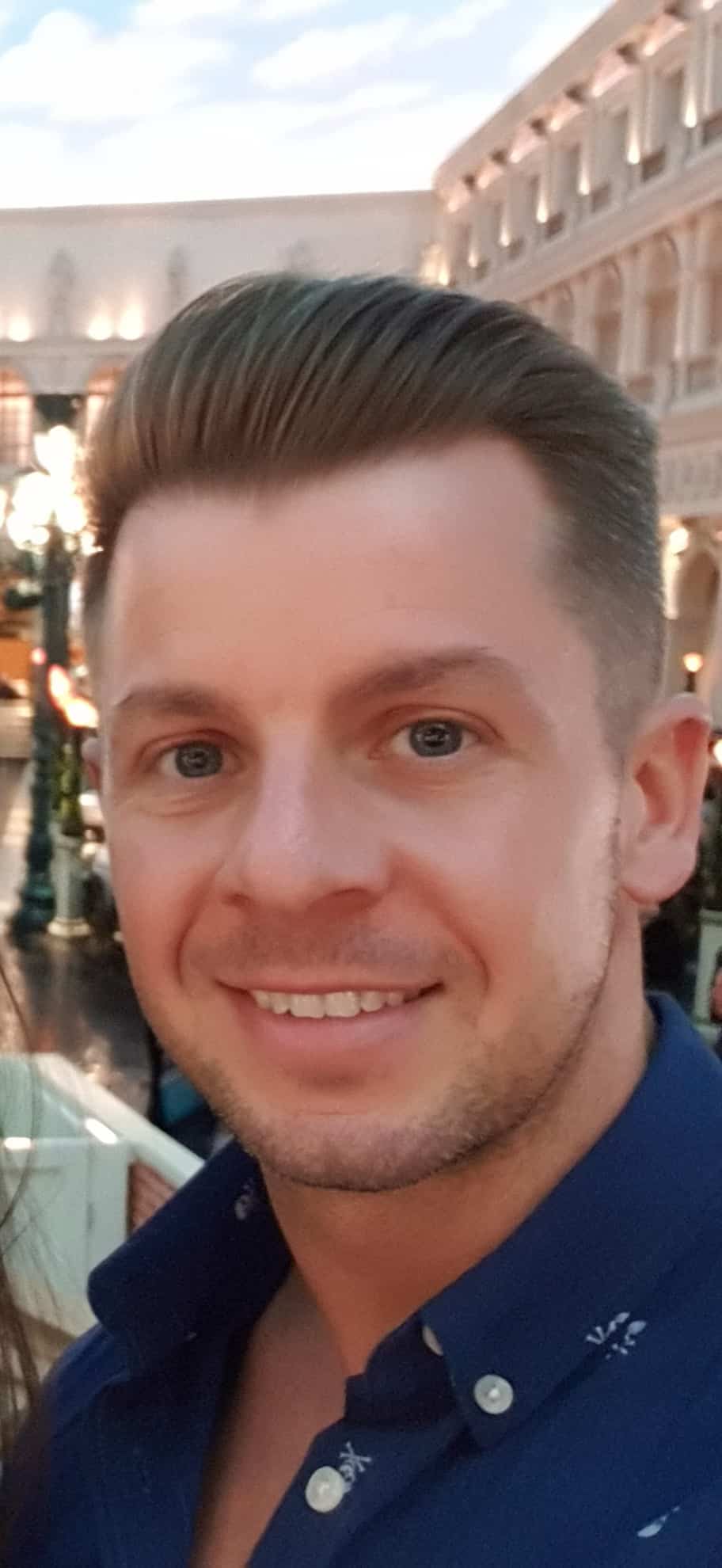 STUART MARTIN
Client Experience Specialist
This Northern Irelander loves all things Disney and all things food. He'll school you in Call of Duty, but will also do just about anything for a donut or for his wife and dogs.
Want us on your team?
A coach who truly cares.
Our coaching ethos is simple – we don't succeed unless you do. Our coaches are empathetic, authentic, and have all been through their own journeys; we're real people, just like you.
Powerful technology.
You'll get free access to cutting-edge software to keep you on track and allow you to see your progress week-by-week – because sometimes, it's nice to look back at how far you've come.
Coaching designed to keep you on track.
Access 24/7 support and feedback from our amazing client community, and 24-hour response times from your personal coach. Get help whenever you need it, right at your fingertips.
View our services