Introduction
Fats, proteins, and carbs. They all have different functions and do different things, but can you swap macros around to suit your needs? That is a great question and we cover that topic in this NutriWiki.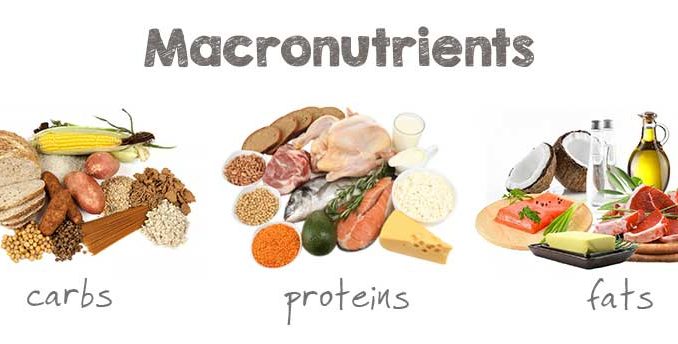 Summary
Macronutrient targets can be adjusted as long as calories are matched.
Protein intake should remain constant to one's needs.
Fat and carbohydrate can be swapped for each other as long as neither is taken too low.
Fats have 9 calories per gram, and carbohydrates have 4 per gram. Therefore, they can swap at a ratio of 1g of fat to 2.25g of carbohydrate.
You can swap macros, but there are limitations.


Discussion
There are four major variables when calculating macronutrient requirements: Calories, protein, fat, and carbohydrate. Each serves a specific purpose in one's diet.
Calorie intake will be the prime determinant of tissue loss or gain. In order to lose fat, a calorie deficit is required, i.e. calorie expenditure must exceed calorie intake. This is true regardless of the diet's macronutrient composition.
Protein is required for creation and retention of lean body mass. When dieting, adequate protein intake is necessary to retain muscle tissue. Therefore, protein targets are usually constant. It is not recommended to drop protein intake in favor of other macronutrients unless said intake was excessively high to begin with.
However, fat and carbohydrate targets are much more flexible. As long as both are consumed above a minimum threshold, the net effect is mostly equal.
Fat intake is more flexible. Dietary fat is necessary for hormonal functions, particularly sex hormones1-3. While there is no established lower limit for fat intake, a minimum of 10-20% may be useful when dieting down to low levels of bodyfat4. Further intake above this threshold may further attenuate certain hormones5,6. Therefore, a fat intake of approximately 20-40% of total calories may be more beneficial.
Carbohydrate intake is also flexible. Although there is no strict physiological need for carbohydrate7, it is particularly useful for energy levels and athletic performance8,9. A minimum threshold of around 135g may be optimal for supporting brain function, based on its glucose requirements10. Although intakes lower than this may induce varying levels of ketosis, it is still generally considered safe11. In particular, individuals with low calorie targets usually necessitate lower carb targets.
How to Swap Macros
Once calories and protein targets have been set, fat and carbohydrate targets can be modified within reason. These two macronutrients can be traded for one another as long as the calories are matched.
Carbohydrates have 4 Calories (kcal) per gram.
Fats have 9 Calories (kcal) per gram.
Therefore, one gram of fat can be swapped for 2.25 grams of carbohydrate, and vice versa.
Example 1: Adjusting Macro Targets
Say a person has the following targets for calories and macros:
2002 calories
120g protein
78g fat
205g carbs
After some trial and error, this person finds that they tend to eat more fat than this setup gives them, i.e. they keep going over their fat target. To adjust for this, they can swap some of their daily carb goal for additional fat:
Say they want an additional 20g of fat in their daily goals.
20g of fat is equivalent to 45g of carbohydrate (20 x 2.25 = 45).
Therefore, their new targets are 98g of fat, and 160g of carbohydrate.
Example 2: Converting Foods
This can also apply to individual foods. Say a person has 50g of carbs and 0g of fat left in his macros for the day. They want to have a piece of candy that has 10g of carbs and 8g of fat. Assuming this person has eaten a decent amount of both already, here's how the calculation would work:
The candy has 10g of carbs and 8g of fat. We need to convert the fat grams to their equivalent carb value.
Multiplying 8 by 2.25 gives us 18. That's how many equivalent carbs the candy's fat gives us.
Add the 18g to the additional 10g of carbs the candy has, for a total of 28g of carbs.
The person can now consider the candy as 28g of carbs, leaving them with 22g of carbs for the day.
Another Approach: Tracking Only Calories and Protein
As stated above, function on differing carb and fat intakes are mostly equal as long as neither macro is taken too low. Therefore, another possibility is to simply track calories and protein. As long as the person stays within their calorie goal and meets their protein requirements, they can generally let fat and carb intake fall where they may, making it easy to swap macros if you choose to do so. This adds an extra level of flexibility to an already flexible approach to dieting.
References